Reblooms, lates and lasts on Friday
shive
(6b TN)
July 19, 2014
I love the way the cooler temperatures are making some daylilies darker and richer in color than what I normally see. The rain is helping a bit too, especially in beds that were not getting supplemental watering.
AERIAL APPLIQUE was one with richer color this morning. It is reblooming.
TIFFANY SHADE, a late, looks more raspberry today.
SUGAR MAGNOLIA is a much darker rose with a more pronounced lighter watermark today. The watermark has hints of peach on hotter days.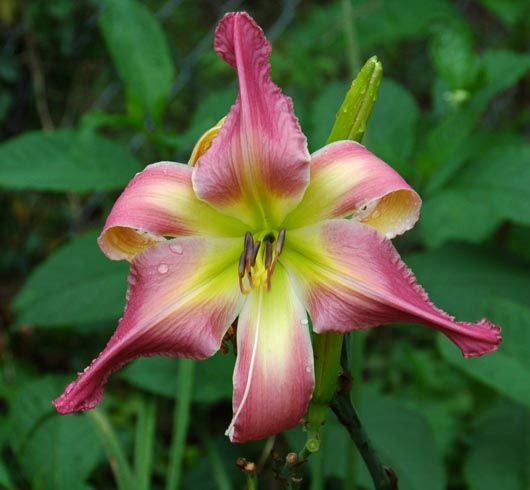 INCA PRINCE, with the last bloom on the scape, is so much richer in color than last month when I photographed it.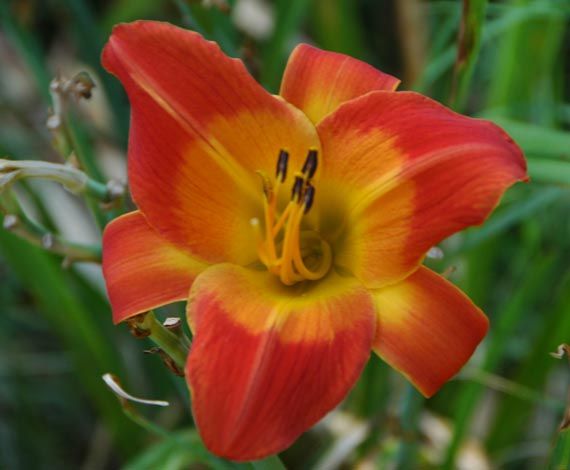 REGAL FINALE, a late, looked very velvety at mid morning.
UNINHIBITED is reblooming well.
ROYAL JESTER has just begun to bloom and is well budded too!
TECHNY PEACH LACE didn't get watered enough during the dry spell and its colors are lighter than normal.
KISSES FROM HEAVEN is really liking the rain and cooler temps. This is deepest pink edge I've ever seen on it.
NATALIE ANTOINETTE is reblooming in a bed that is still really dry despite two days of rain.
Columbus napping on a gray, rainy morning.
Debra
This post was edited by shive on Sat, Jul 19, 14 at 12:55