Hypericum (St. John's Wort) - dependable summer shrubs
Sometimes a particular plant captures your attention - that seems to be true for me these days with the many species of St. John's Wort (Hypericum). These are considered shrubs and are suitable for full sun. In general they bloom in the summer and have bright yellow flowers and blue-green foliage.
Here are 4 that I have photographed recently, 3 in my yard and the 4th in a friend's garden.
Hypericum hypericoides, St. Andrew's Cross, low growing form: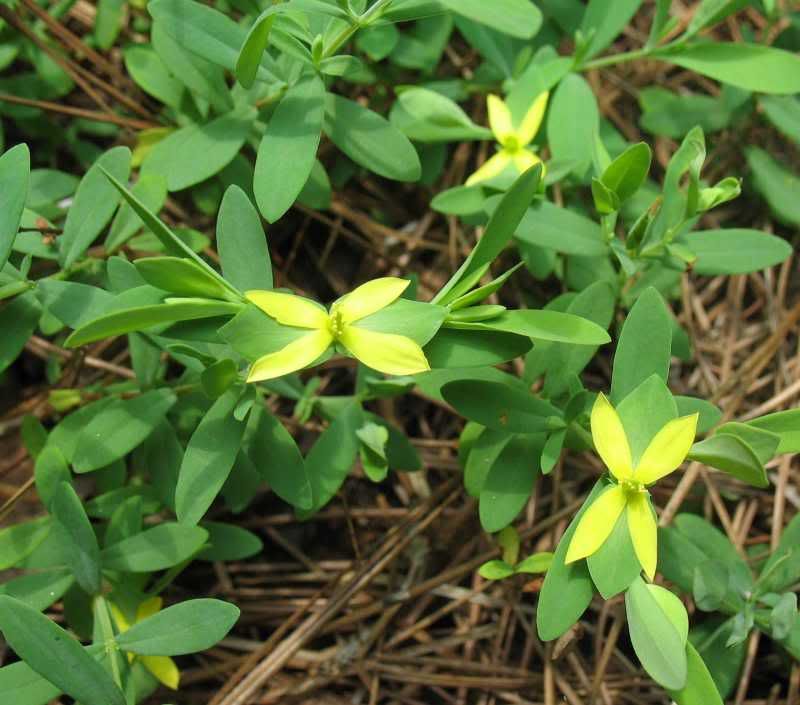 Hypericum densiflorum, Bushy St. John's Wort, tolerant of wet conditions (this one is in a wheelbarrow full of water):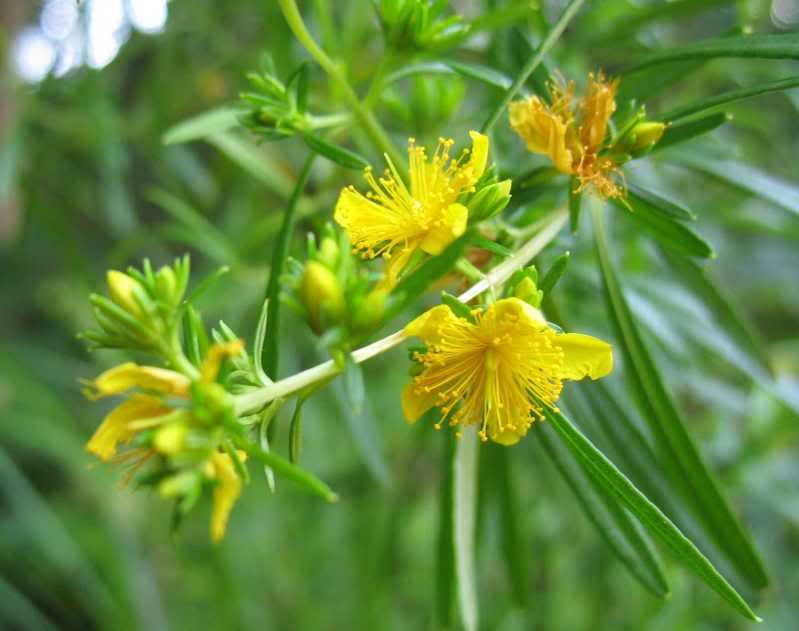 Hypericum punctatum, Spotted St. John's Wort, rather small, the size of a medium perennial, this just shows the characteristic spots on the back side of the flower ("punctatum" means spotted):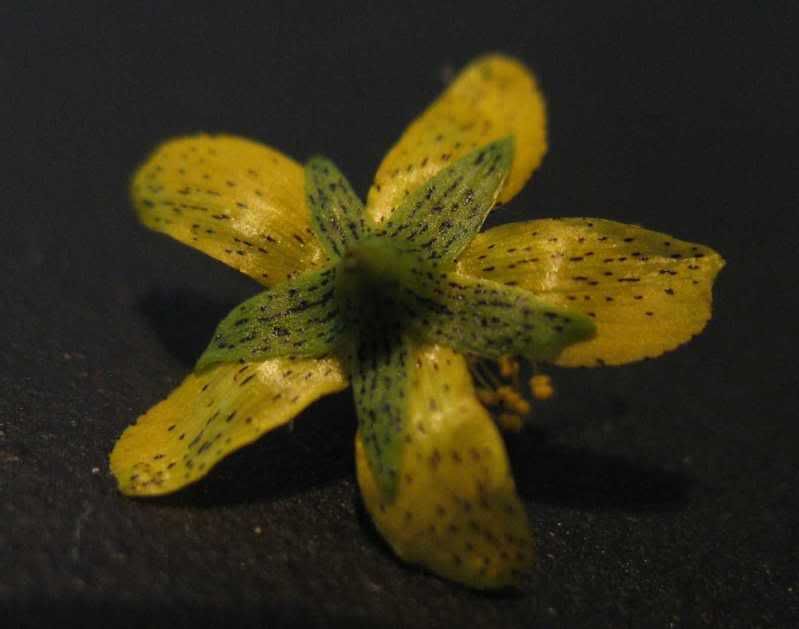 Hypericum frondosum 'Sunburst', Golden St. John's Wort cultivar, growing here in a large pot, very handsome flowers and foliage: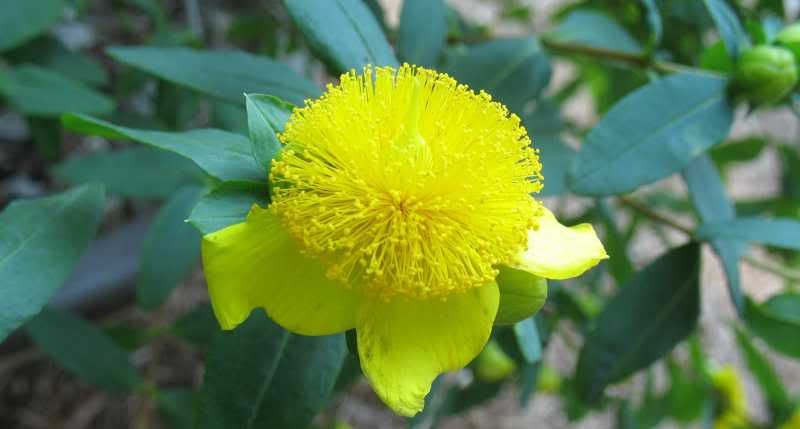 If you are in need of a sunny shrub, consider St. John's Wort (but not Hypericum perforatum - that one is not native).