Front Porch Today, pictures....
susaninnorthga
(Zone 7)
June 19, 2010
Here are some photos I took out on the porch today. Enjoy!
Hardy Hibiscus, I am holding it, and if you compare the styrofoam cup below you can see how huge this bloom is.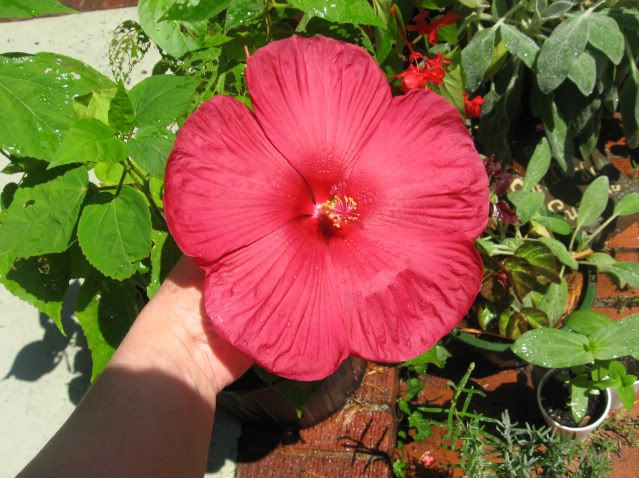 Blackeyed Susan Vine, given to me by Organic Garden Hag (Lorinda)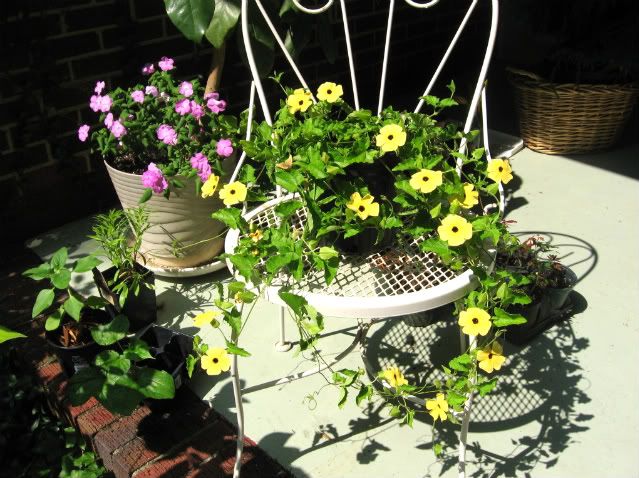 Sedum, I think it is Autmn Joy with huge flower heads. Can't wait to see this bloom in the fall.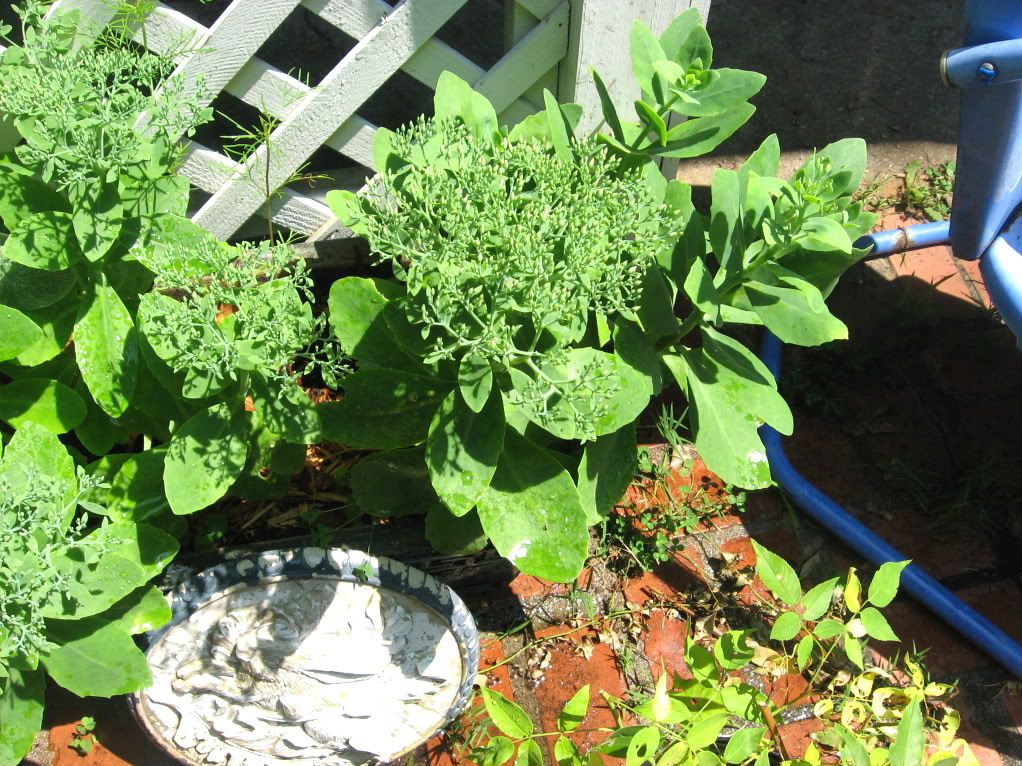 Dragon Wing Begonia, love this plant, I overwintered it in the house, then rooted a second one off of it.