Rainy day for lates and reds
shive
(6b TN)
July 18, 2014
We got some much needed rain in the early morning hours. It's been so dry that many of my plants are going dormant right after blooming, so I was glad to get a shower. These photos are from the past two days.
BEST FOR LAST is a beautiful clump this year.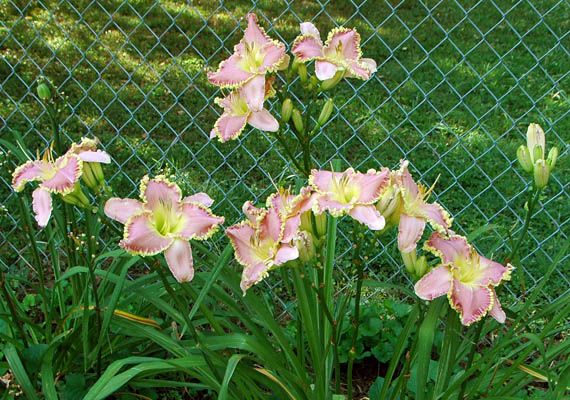 Here's a closeup on some of the BEST FOR LAST flowers.

TECHNY PEACE has an old fashioned look, but I can't part with it because of its heavenly fragrance. With my sinus problems, I can rarely smell "fragrant" daylilies. Techny Peace is very fragrant late in the afternoon. Of course, it's a great polychrome too!

WIZARD'S WISH bedazzled with raindrops - This is always one of my latest bloomers, even though registered ML.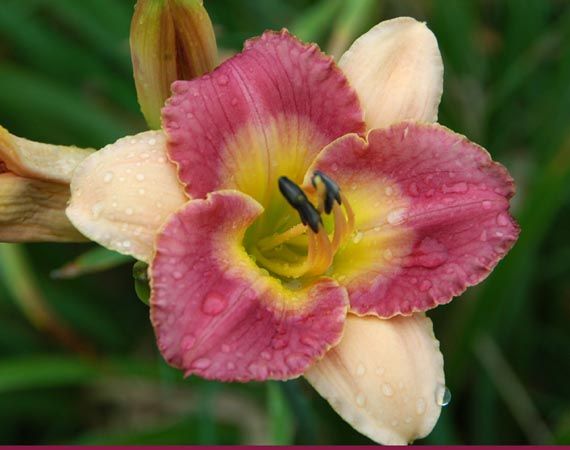 CHEROKEE STAR continues to have a nice clump. I grew this for several years in a large pot. It is performing so much better this year in the ground.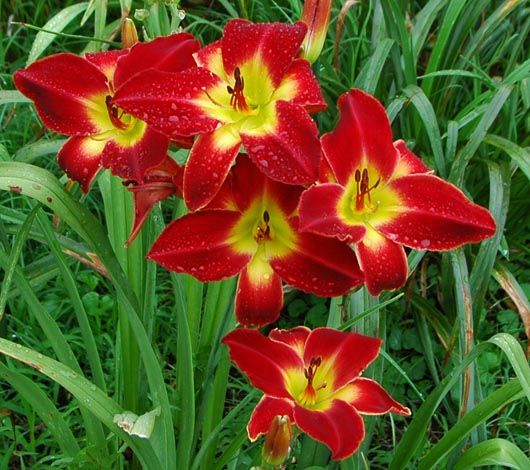 SENECA SPIRIT is a welcome late bloomer.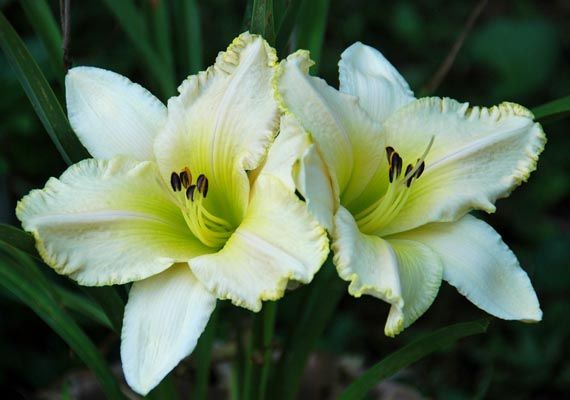 FINAL TOUCH started blooming yesterday.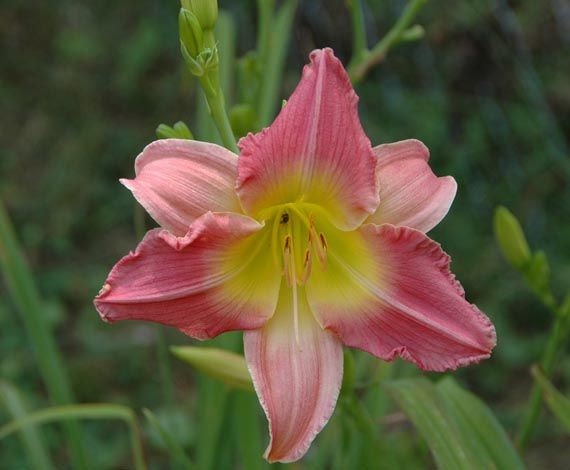 AUGUST CHERRY is a late that has increased a lot in just a few years. The fans that get late day sun are nicely budded.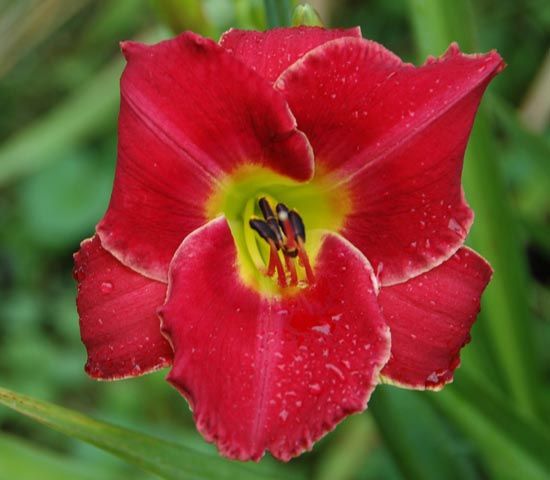 SLIPPED MY DISCO had a lovely pattern on this cool morning. It's usually too hot here for the pattern to show.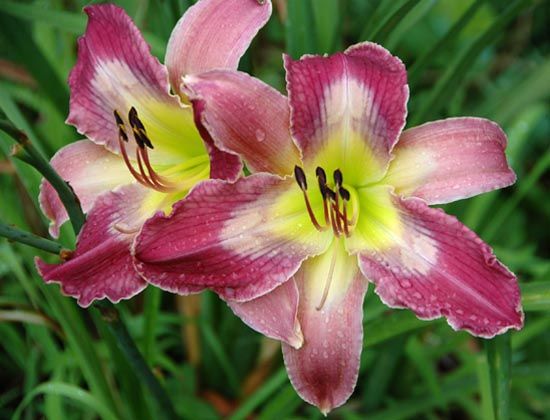 BARBARA MANDRELL with raindrops.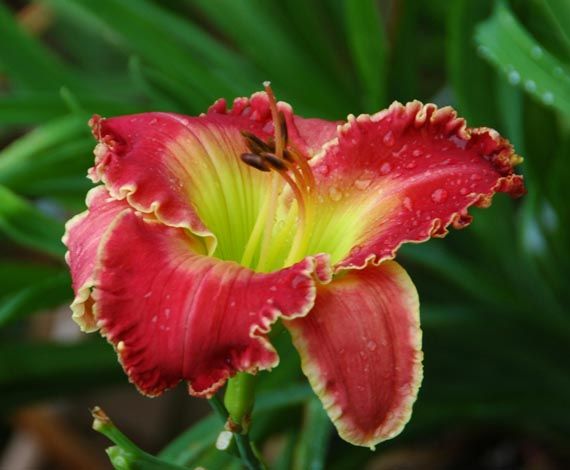 Seedling True to Whim X Persian Pattern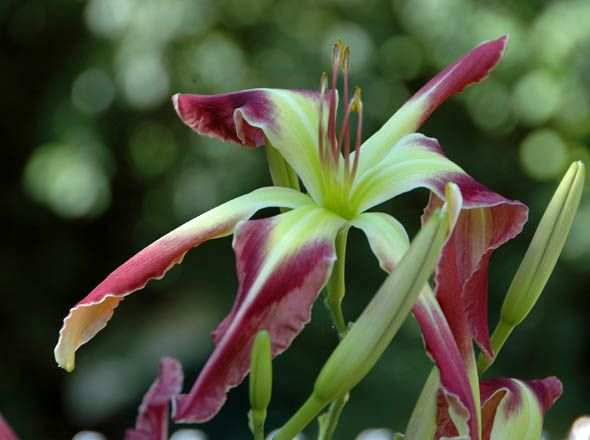 Debra