Salty Skipper/Bud Bennett Open Garden
juliet11
(z7 MD)
July 12, 2010
My clump of Salty Skipper (hybridized by Bud Bennett) looked particularly good yesterday so I thought I'd share a photo (it looked much better in real life):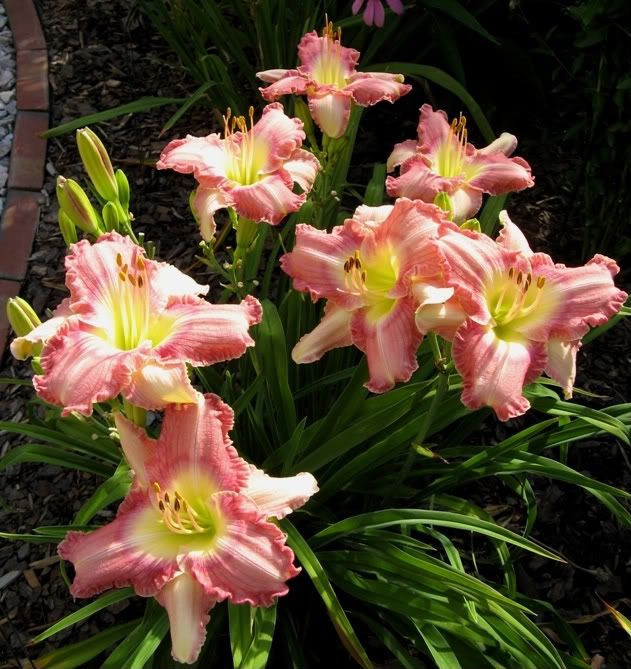 It is not a true pink for me - has a hint of orange to it.
Not quite as many flowers today, but still good: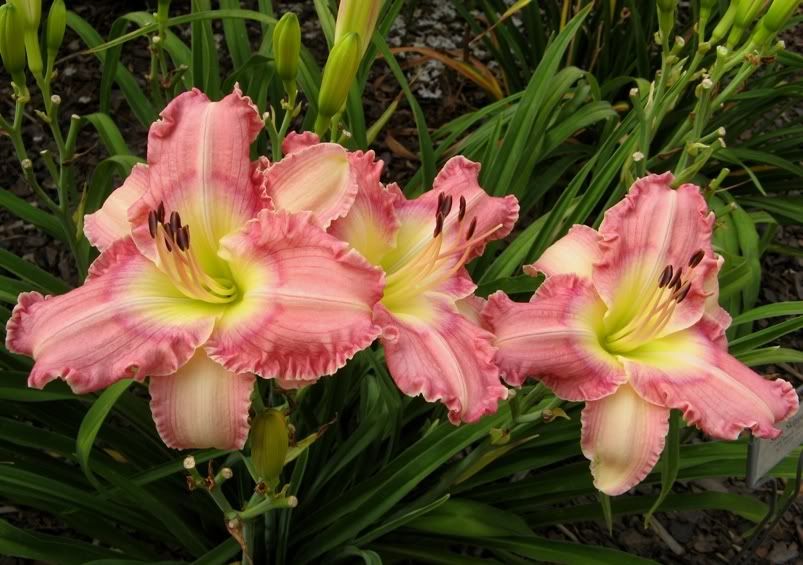 I visited Bud Bennett's open garden yesterday and it was gorgeous as usual. Here's a couple photos: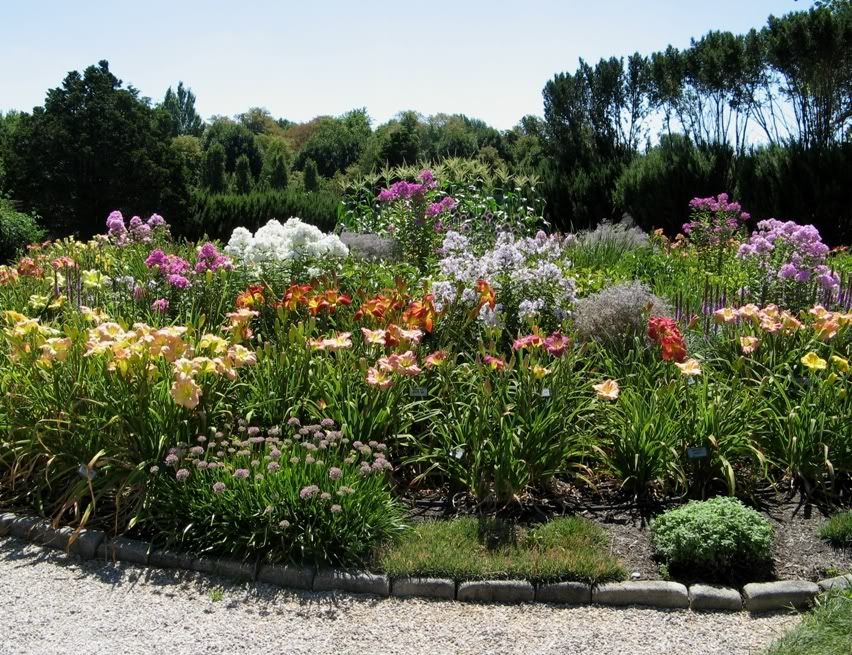 Several of you mentioned when I posted photos a few days ago that you wanted Salty Skipper. Mr. Bennett had a large clump of it in his garden, so I asked him if he was planning to divide it soon. He said he was planning to divide it later this summer and hopefully he could get it done in time for our mid-August daylily club sale. But if he isn't able to do it by then, he's just going to save a few fans for himself and compost the rest because it isn't worth it to him to line it out. (He doesn't ship after July 15.) I thought this was a shame and that if any of you would definitely want to order it from him he might be willing to save some for you to ship in the spring. (Unfortunately, his minimum order is $25, but Salty Skipper will probably only cost $5-$10.) So if anyone happens to be interested, you can e-mail me your address and I'll ask him to mail you his price list in the spring.
Juliet
P.S. I wasn't sure if I should post this, but I hate to think of a beautiful daylily getting composted if someone would really want it.