Magnolia macrophylla
I posted this on the tree forum too, but I wanted to share it with the local folks. I have a group of "bigleaf" magnolias behind my pool (for a tropical effect). Most of these are rescues from Cherokee county GNPS rescues. Two of them are Magnolia tripetala and 3 of them are Magnolia macrophylla. These are native deciduous magnolias that have HUGE leaves. I also have one Magnolia acuminata and a Magnolia ashei that I bought.
The M. tripetala bloomed May 1st with a smaller bloom than its cousin: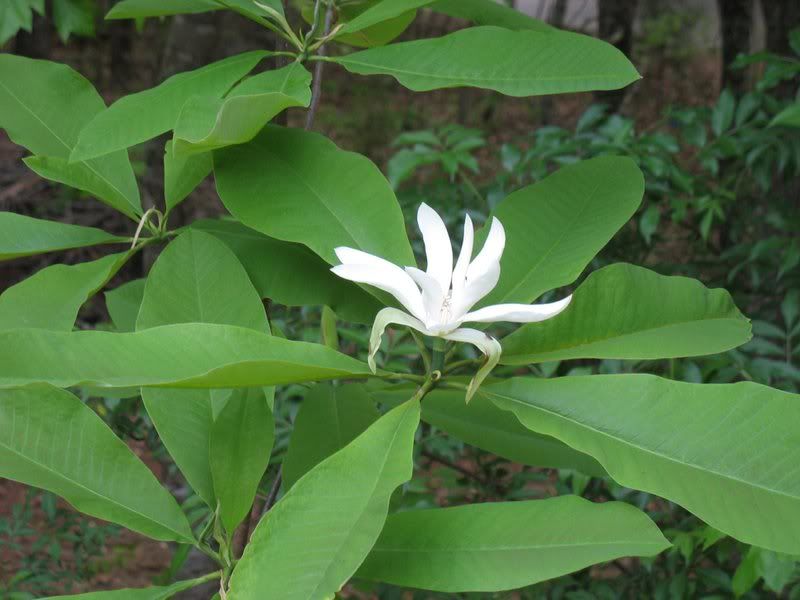 The M. macrophylla bloomed today:
These are some of my favorite native trees and I love to show them off when people visit.