Jewels of the late, late show
shive
(6b TN)
July 24, 2014
Things are rapidly winding down here, with only 19 blooming today.
AUTUMN JEWELS with CHEROKEE STAR - Part of the AJ clump is performing better than it has in many years. I took a couple of plants out of the bed, thinned other clumps and added Cherokee Star. I like the way CS looks with AJ and El Desperado. The truer red really makes the bed pop.
CHEROKEE STAR is such a wonderful shade of red, and it had 16-17 buds per scape.
WE ARE THE CHAMPIONS with BEST FOR LAST - These keep the fence border colorful for a long time in July.
Closeup of a couple of BEST FOR LAST blooms
TRANCE is a fabulous clump in the late garden. It's looked like this for the past 10 days - nine blooms today.
WITCH'S STICK ffo was yesterday. It usually doesn't bloom so late, but the pot was buried under weeds and unnoticed for awhile. I finally discovered it and moved it to full sun.
Trimmer seedling reblooming
Last MISS DEMEANOR bloom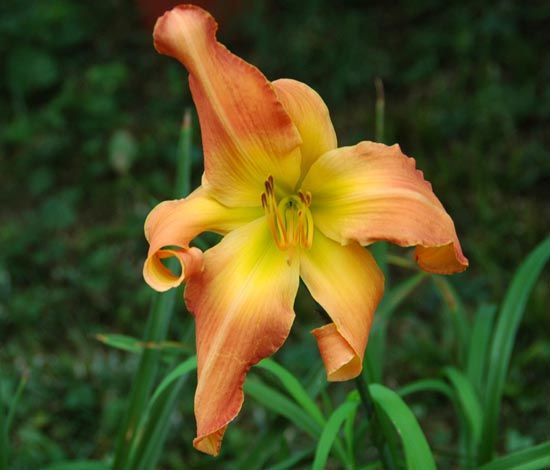 Last MUSICAL MEDLEY bloom
UNLOCK THE STARS reblooming - This was sold to me as Unlock the Stars but it has never looked lavender. I think it might really be the pink parent of UTS, NATURE'S CROWN. It looks very much like the photo of NC that Nat posted yesterday.
Debra
This post was edited by shive on Thu, Jul 24, 14 at 13:29