pics of my first pumpkin attempt... feedback please
regaldozer
(6A)
June 30, 2008
this is my first year growing pumpkins. i tranplanted these from HD vartiety called "Pumpkin" said 90 days and i planted end may.
these from a seed packet started the same time..
hill 1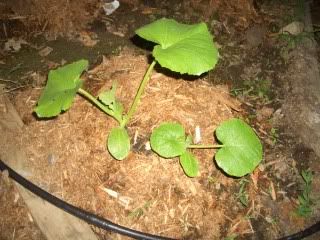 hill 2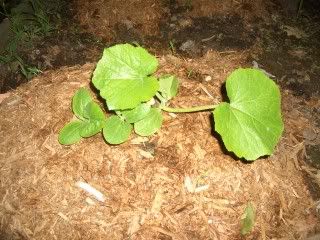 i had only one plant for a long time and now 3 more sprung up. i am going to clip at least 2 and maybe all 3 newbies. how many plants per hill should i be thinking?
my first frost average is about Oct 20th so i think I will have enough time for pumpkins, what do y'all think?
also, how do you train the growth tip. I was thinking about a small fence like thing or even stakes in the ground along the line I want the vine to go. I have kind of limited space. so i need to keep it organized.
thanks for any advice
steve