Testing potting mixes for grasses..
I'm in the process of potting up a bunch of new ornamental grasses which I've received over the past few weeks, so I thought it would be interesting to run a little test of a variety of different potting mixes.
I selected 3 each of 3 varieties of grass, as close to each other in size (within variety) as possible, and potted each in a different mix.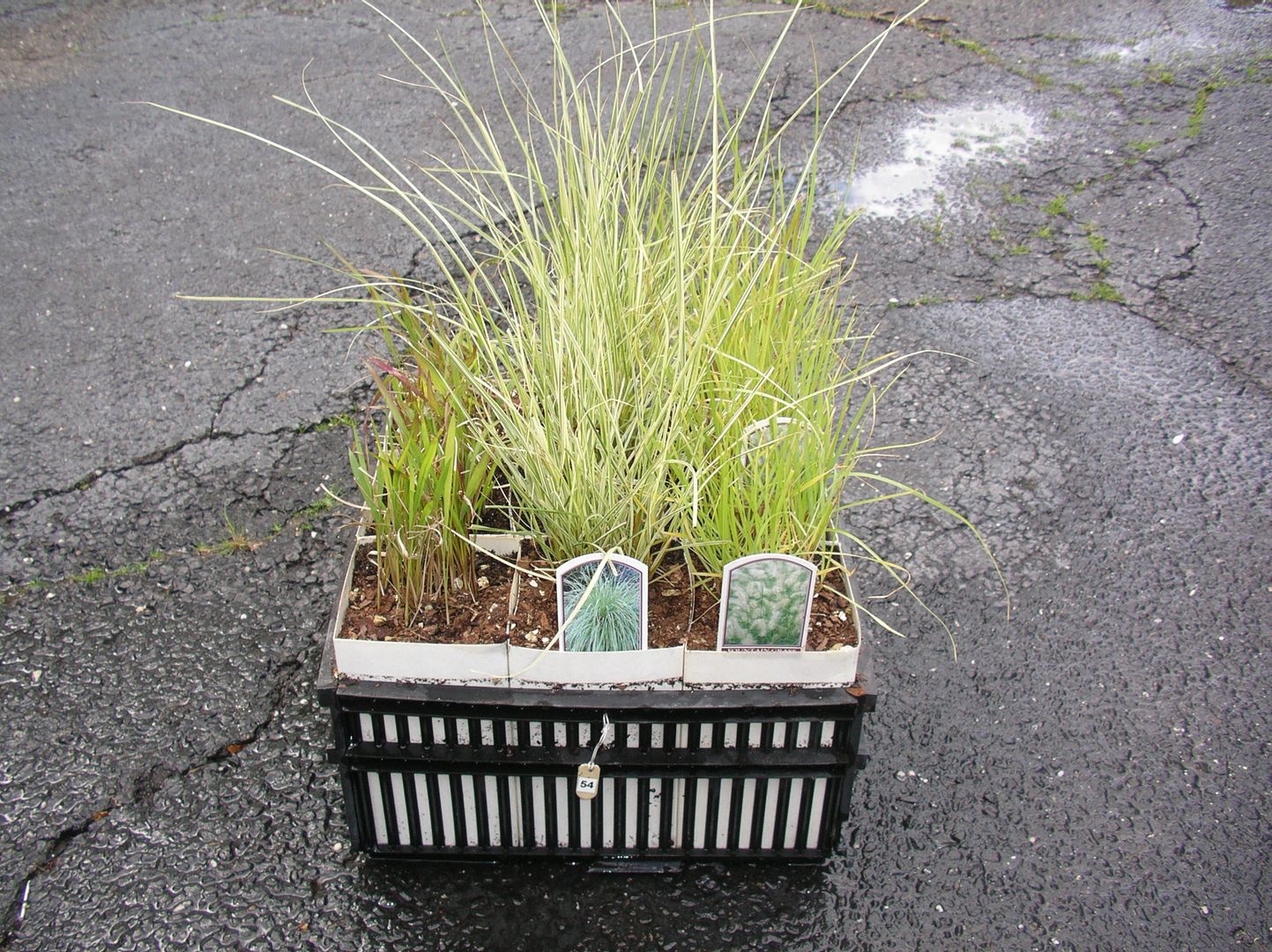 Left to right, the grasses are:
Imperata cylindrica 'Red Baron' (2.5" size)
Pennisetum alopecuroides 'PennStripe' (3.25" size)
Pennisetum alopecuroides 'Cassian' (3.25" size)
The plants were potted up in 4"x4"x7" plant bands, which are about 1.8 liters.
The first row was potted in my version of "Al's Mix" (Al is GW member Tapla); 3:1:1 pine bark fines:Sphagnum Peat Moss:Coarse Perlite. The major difference between my version and Al's version is I use finer fines for small containers. I add a variety of amendments, from compost to lime, depending upon the plants. Nothing was added for this experiment.
The second row was potted in MetroMix 510 potting mix from SunGro. This is a mix I use for seed starting and potting on very small seedlings and plants. The ingredients are similar to Al's Mix, with the exception of what SunGro calls a "nutrient charge." They wouldn't tell me what it consists of, but say it is organic. The mix is also a bit finer in texture than Al's Mix.
The third row was potted in a 50/50 blend of Al's Mix and MetroMix 510.
The flat will be kept in about 6 hours of sun per day, and will be bottom-watered as needed.
I'll photograph the results as time goes by. The plants will probably stay in these containers until at least mid-summer.