Albino/Mutant/Diseased Zucchini?
This started out in another thread about leaves paling a bit and taking on a yellowish tint. But I've fertilized the plant with all purpose fertilizer plus some fish emulsion and it appears to be recovering a bit. But the mutant Zucchini are still showing up. And they're coming with a fervor. I'd say 30-40% of my Zucchinis are now this really *bright* yellow Zucchini. The blossom for this Zucchini appears almost white with hints of red, as opposed to the normal orange and yellow. I was a little freaked out so I've aborted all yellow Zucchini as they approached pollination stage, but I think I'm going to let a few of them grow. I'd be convinced that the plant was sick, but it's still producing normal, seemingly healthy dark green Zucchini. What's going on?
I'm embedding a few photos of the plant and a link to access the rest of the photos. Please check out the whole album and the full-sized photos as it may be kind of difficult to get the full impact of oddness with these small thumbnails. You can see the odd Zucchinis growing along side seemingly healthy ones. I'm really curious/concerned about what's going on. I can't find any information online that would describe this phenomenon.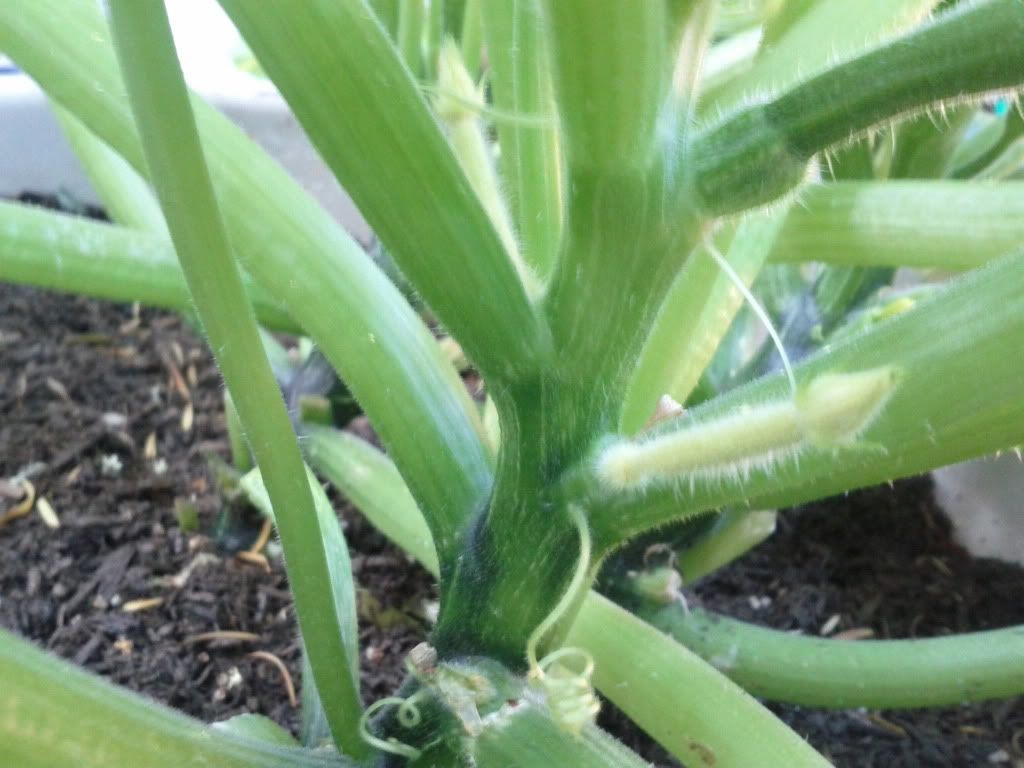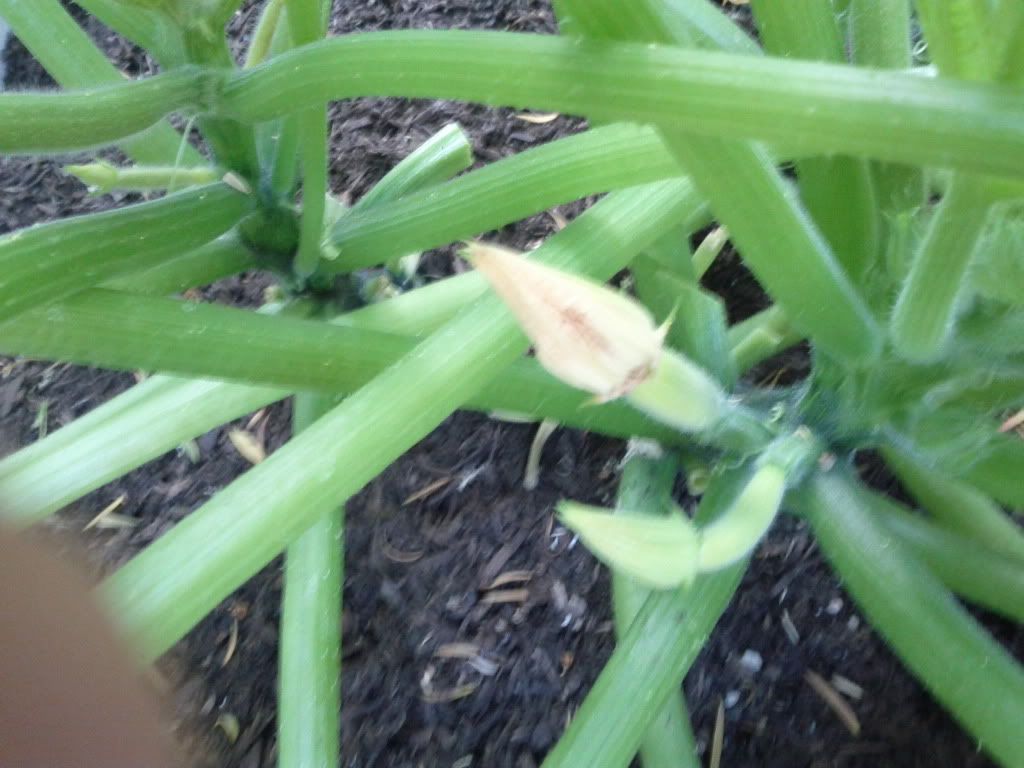 Thanks!! Any feedback helps.