Please don't give up on me.....!
celeste
(zone 4 NH)
July 13, 2012
Hey everyone,
There just aren't enough hours in a day for gardeners in the summertime, are there? I get up early and go to bed late just to get all my chores completed but then there has been no time to sit and chat with you all. Sorry I have been missing-in-action but I'm still here. It has been a struggle to keep up with watering (it's very dry), deadheading, picking japanese beetles, weeding, etc. all the while trying to care for Mom, Connor, pets, and the dreaded housework. (My house is D-I-R-T-Y right now what with all the dirt tracked in and no time for housework).
But boy, do I have pictures!!! I have so many that even though I can't post many now, I will be able to continue to post right through fall by the looks of it. So please don't give up on me posting. Also, I wish I had time to comment on each of your posts personally but I can't and I hope you will accept my thank you for all the lovely photos shared here.
Here is but a sampling of what is blooming now but I expect many more weeks of bloom by the looks of things.
Celeste
LEDGEWOOD'S FIRECRACKER
BARNEY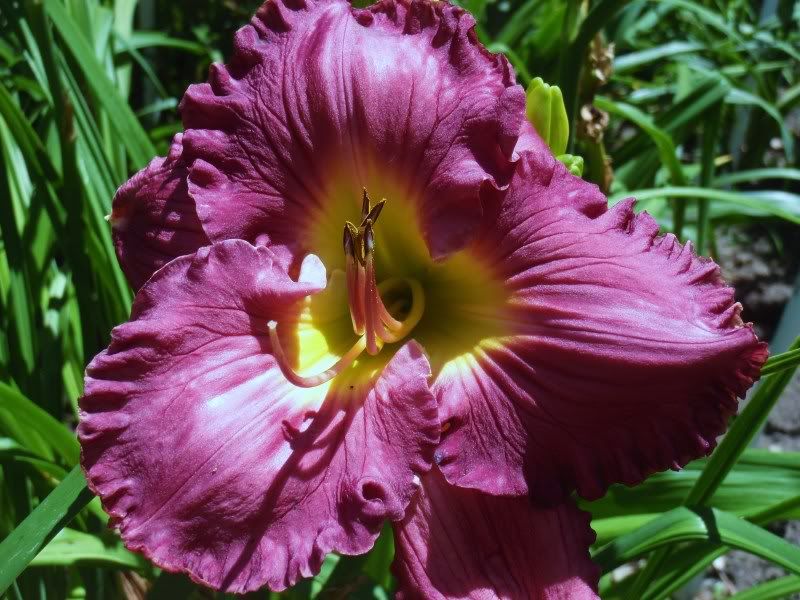 NEFERTITI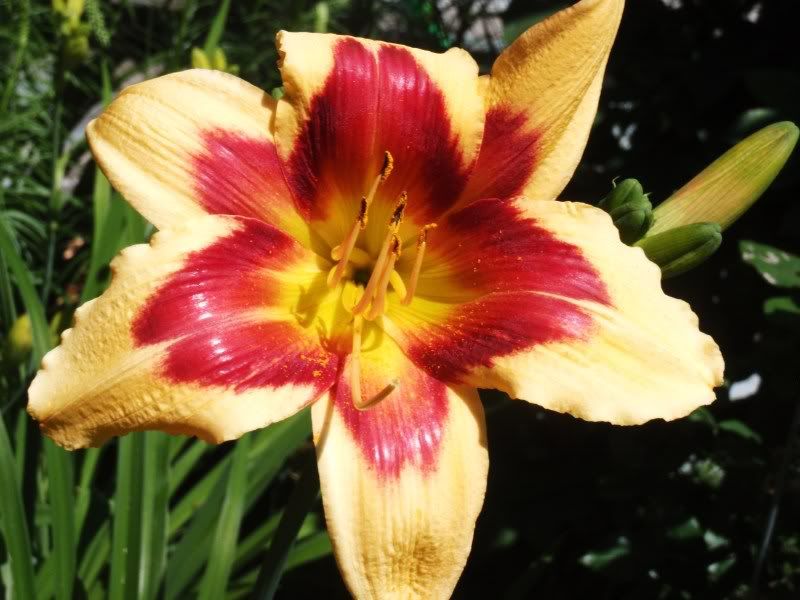 EYES ON THE PRIZE (planted in the fall and has one of the best bud counts already)
SILOAM PLUM TREE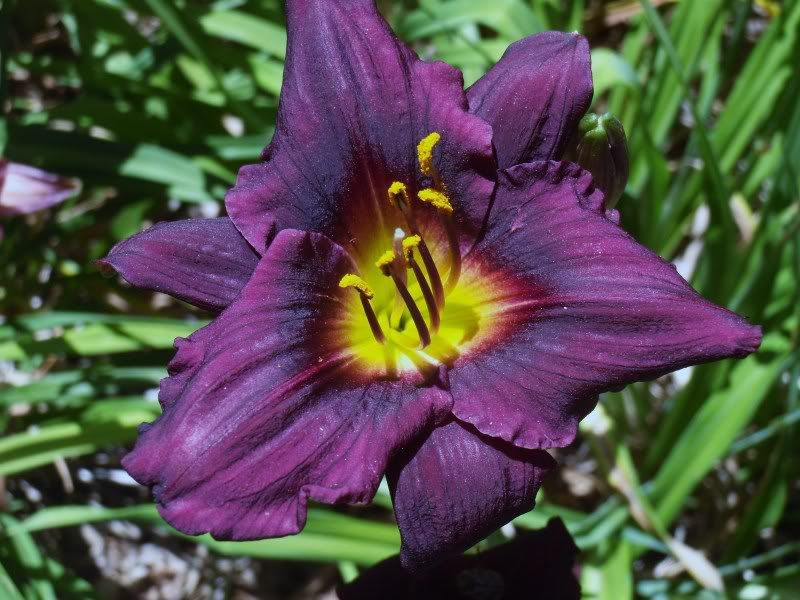 MARIETTA WARRIOR (these blooms are HUGE and radiant)
GILDED BY GRACE
WONDER OF IT ALL (I wish this one wasn't so darn pretty when it actually opens. I am trying to decide if I should keep it or offer it to someone in a warm climate. It only opens about 50% of the time here.)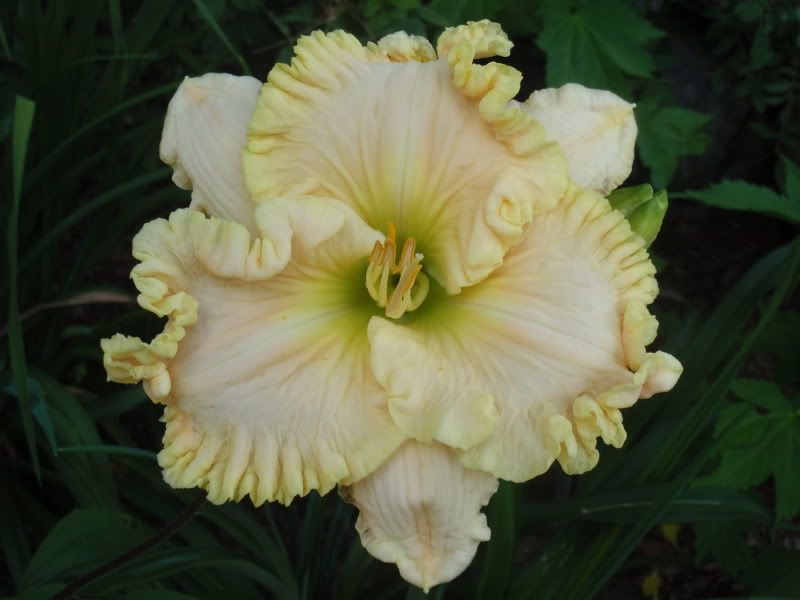 BLUE VOODOO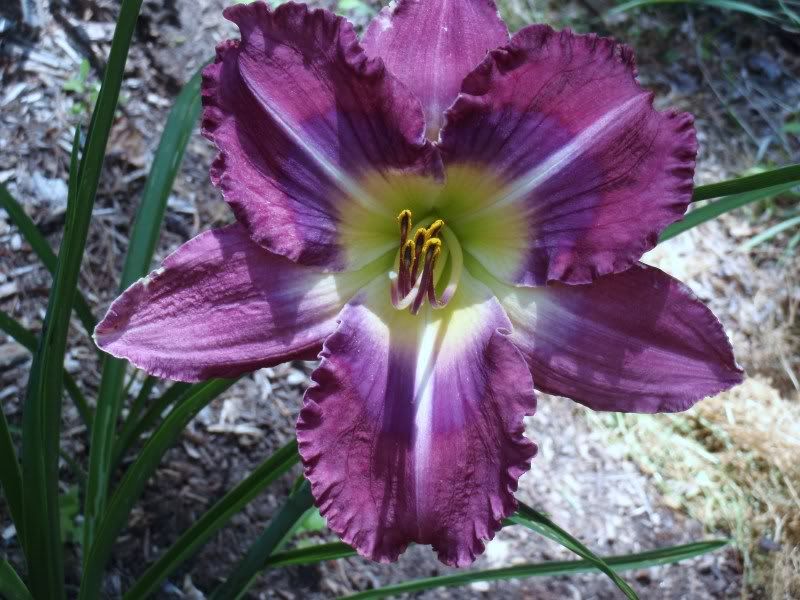 ESKIMO KISSES
VIEW OF LEFT BORDER (taken before japanese beetles attacked the roses)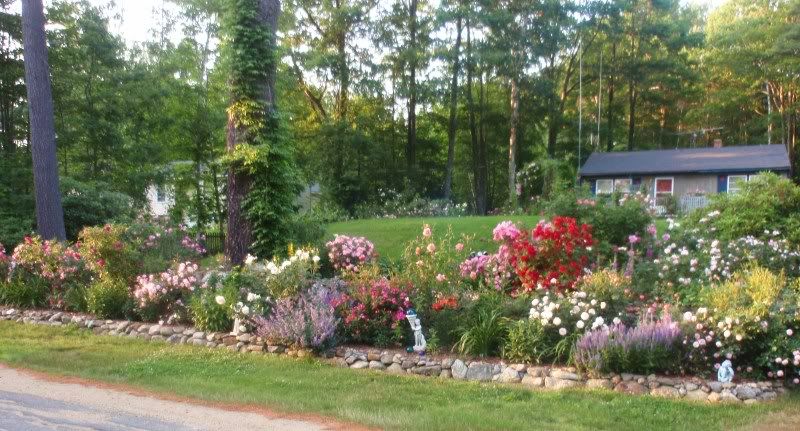 view of both borders....(I have gardens everywhere, on both sides of the house and in the back which can't be seen in this photo. That's where my raised daylily beds are. Will post pics of them once I actually have time to upload them to Photobucket).
COLOR FUSION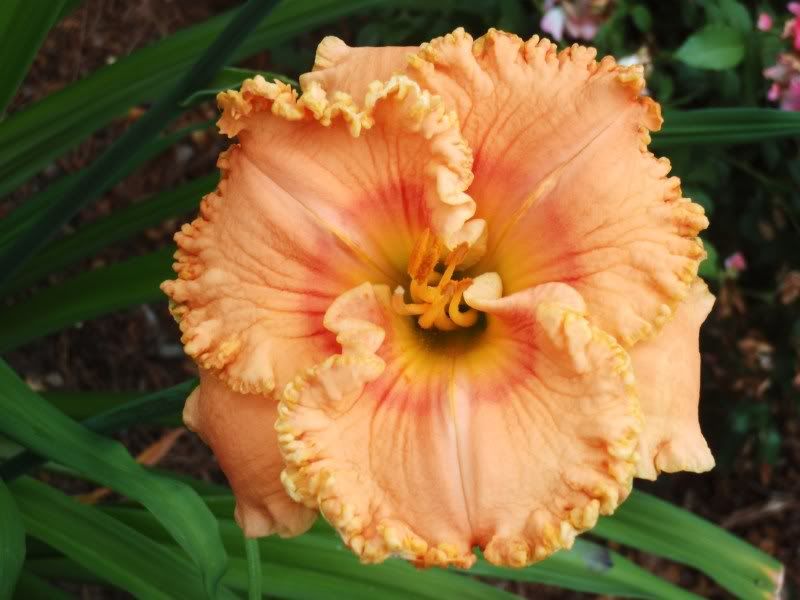 AMERICA THE BEAUTIFUL (HUGE blooms!)