More catchup pictures of my earlies
celeste
(zone 4 NH)
July 27, 2014
This is Part 2 of what started up my daylily season the beginning of July. I still have tons of photos of what is blooming right now but it may take awhile to get them all caught up and posted. Thanks for looking!
Celeste
One of my favorite earlies is EARLY DAYS. This one is a vigorous plant with lots of blooms open every day for a long period of time, still going strong now. On cool mornings it opens darker.
This is it's typical coloration on hot days.....

COYOTE MOON is a cute early on tall scapes....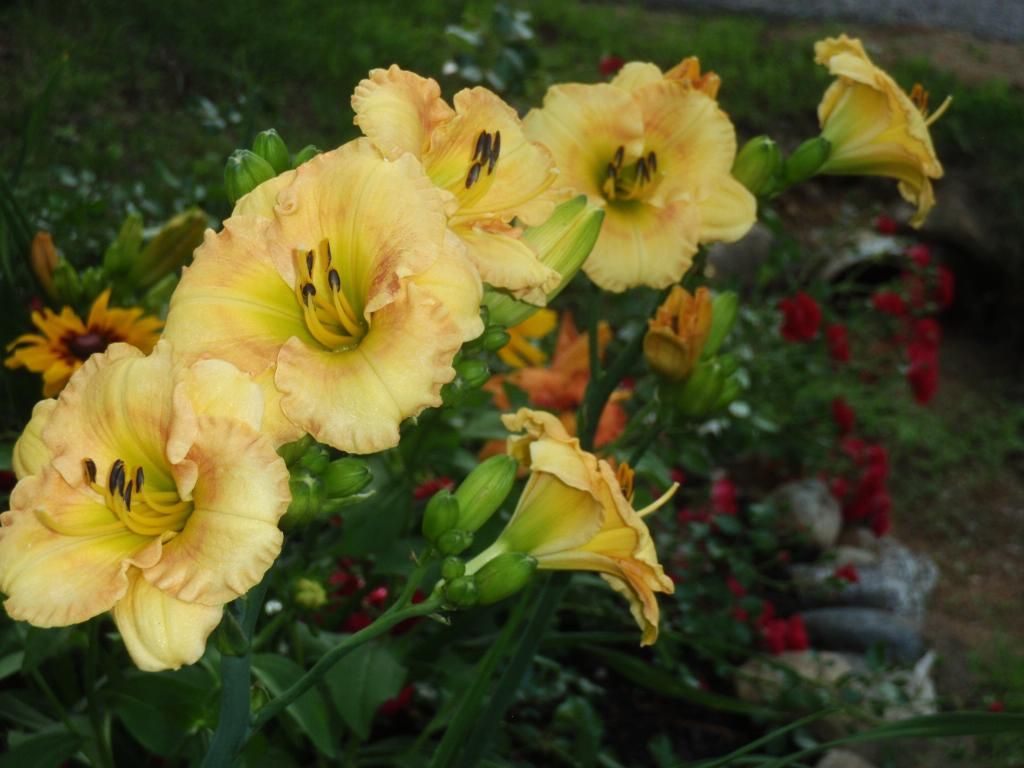 MARIETTA WARRIOR stands tall and brilliant in the garden. The blooms are huge, abundant and eyecatching from a distance. It has a great bud count this year and has been blooming nonstop with many open every day.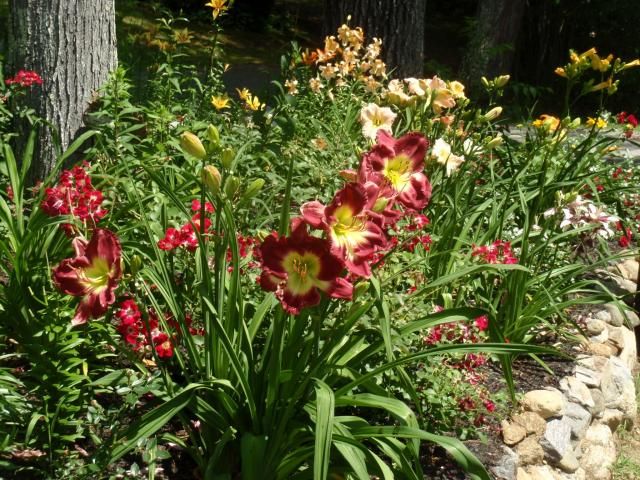 GENTLE ROSE is so beautiful and vigor & bud count here is exceptional.

SPACECOAST TINY PERFECTION looks good enough to eat!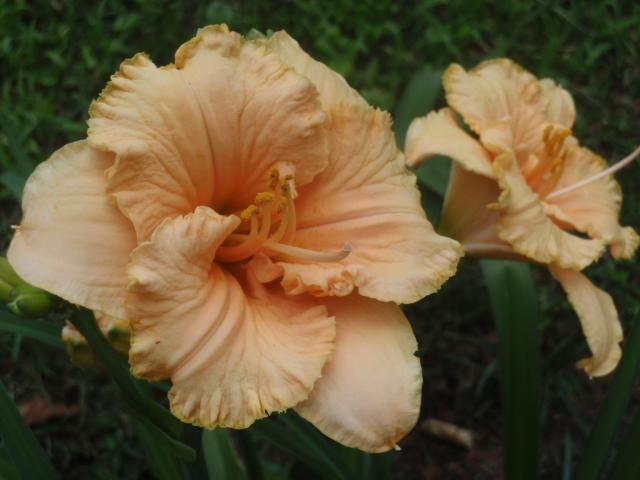 CINNAMON SUNRISE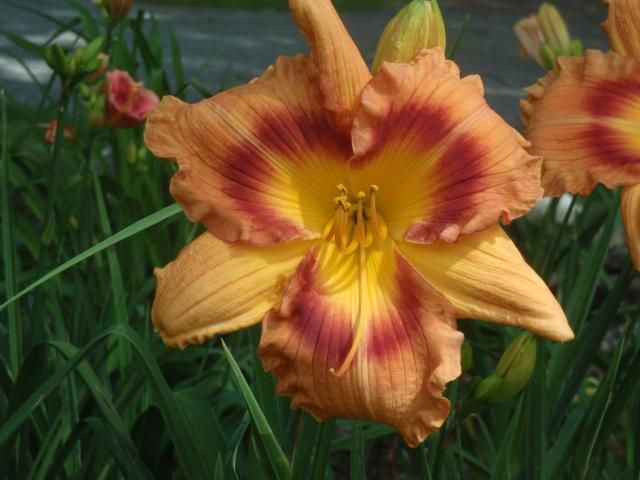 CHEDDAR CHEESE starts up early and blooms in clusters for me. Outstanding vigor and a color not to be missed.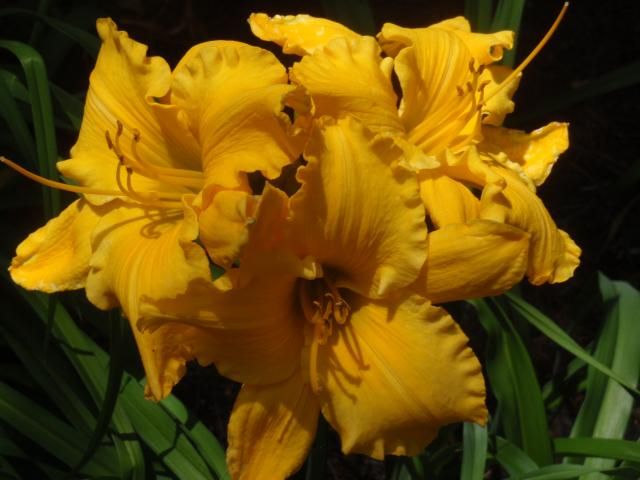 VATICAN CITY, sensational color that my photo doesn't do justice to

BUBBLE YUMMIN' MAMA, huge blooms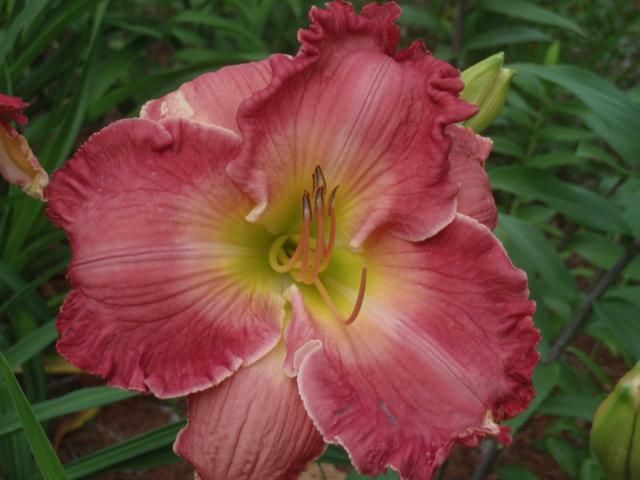 this butterfly was enjoying the asiatics....

borders showcasing ROYAL TROPHY to the left....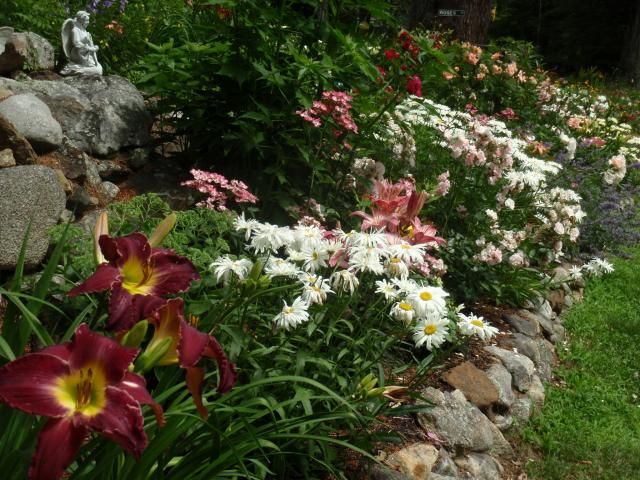 Not sure if I like this one but it was a bonus. I have several that don't open well in my cooler climate and this is one of them. WESTBOURNE SULLED UP OL' POSSUM may be leaving here.

SEVEN SEALS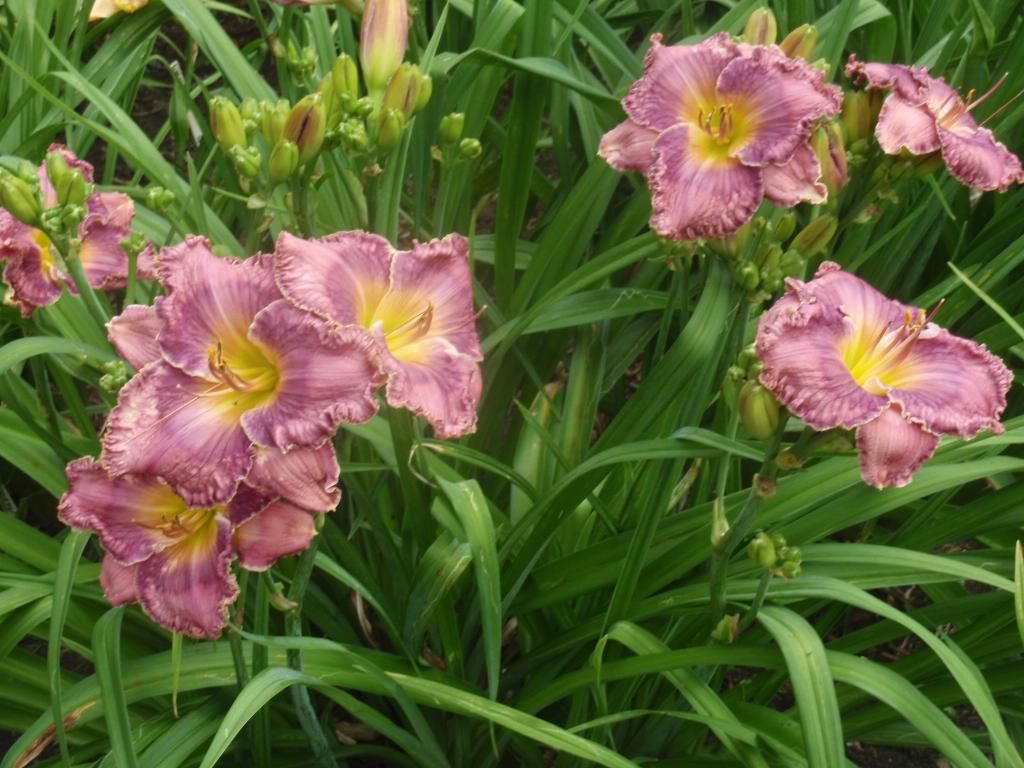 PAWPRINTS ON MY HEART (in honor of Nemo and Lily who passed last summer)

GOLLIWOG, love both the plant and the name!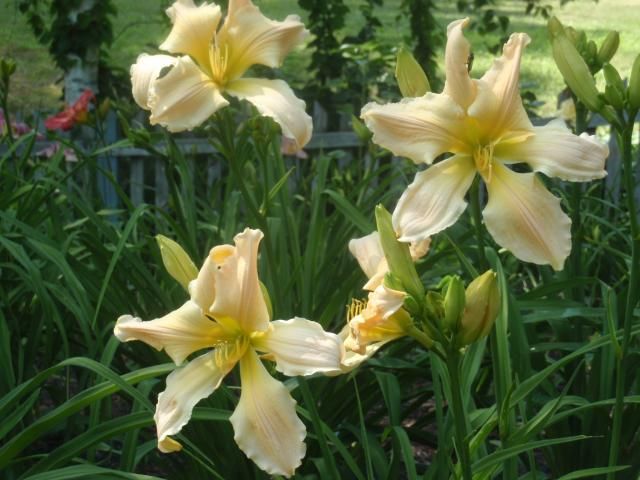 LEDGEWOOD'S FIRECRACKER, a sparse bloomer but it stays because of this....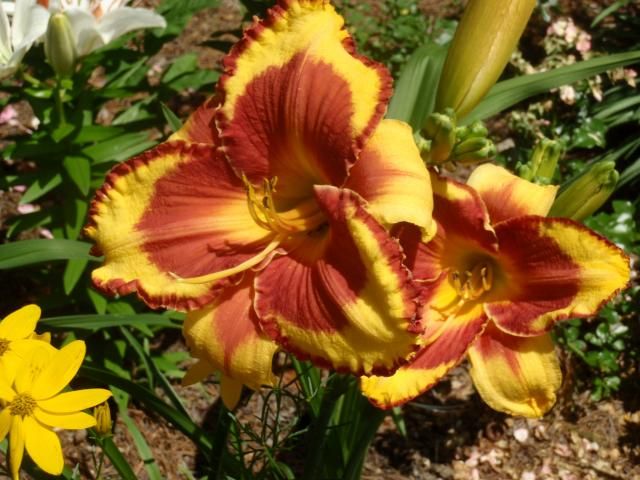 FORSYTH FLYING DRAGON, just a huge happy bloom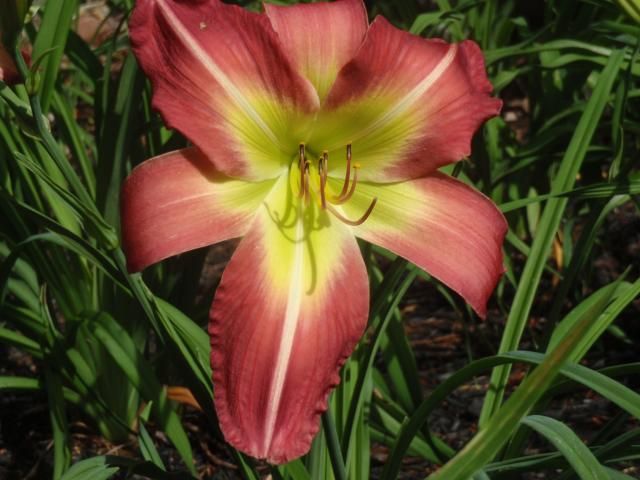 CLAUDINE'S CHARM, there really isn't a prettier daylily anywhere in my opinion....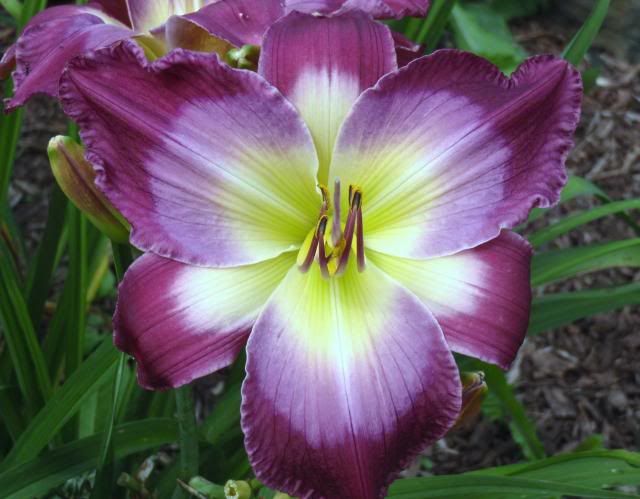 These pictures are just the 'tip of the iceberg' so I will have to find time in the next day or two to get more up. Thanks again for taking a peek!