Jack O Lanterns are yellow?, when to harvest?
johnny6
(z6 NY)
August 18, 2009
Hi, I have a couple of pumpkin questions. I have two jack o lantern vines I planted from the same seed packet. One vine has three pumpkins. They have been yellow through their entire growth. The second has two but they started out dark green and are now a nice orange color. Is it possible the yellow ones are a different variety?
Second question is the vine with the yellow pumpkins has turned yellowish and the leaves are all brown. When should I harvest them? Also how long can I store them? Below are pictures of the two plants.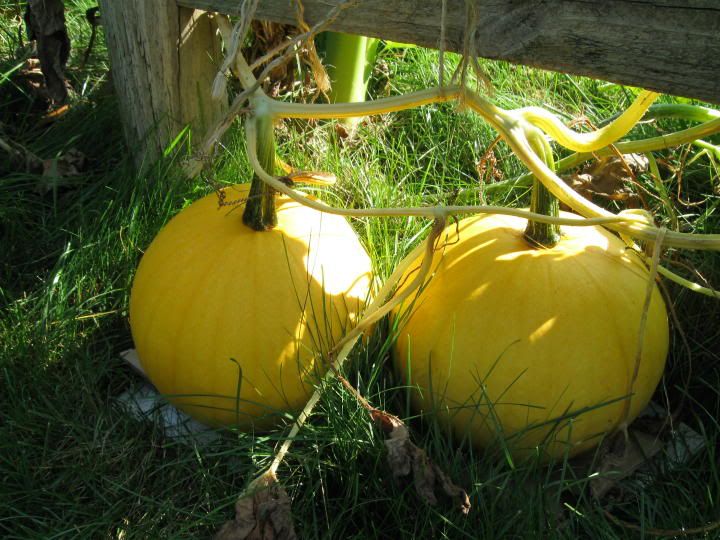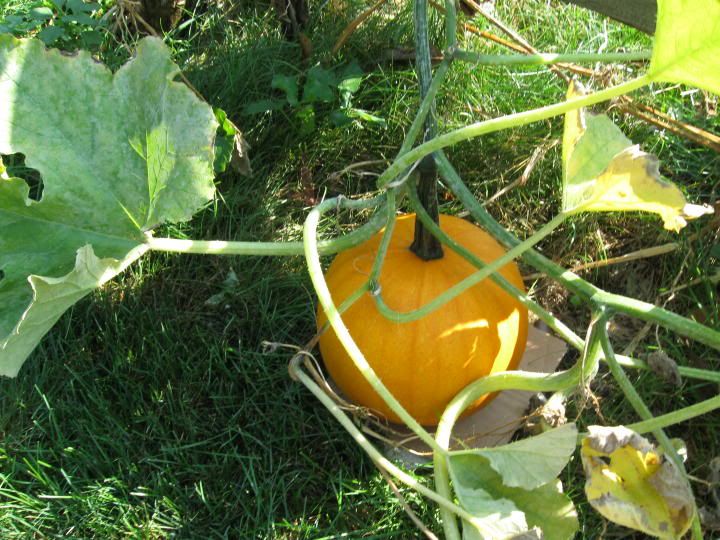 Thanks