Monday Part One, My New Improved Front Yard View
newyorkrita
(z6b/7a LI NY)
July 23, 2012
Going to do two posts today, this is the first one showing my improved views and some front yard blooming daylilies.
After last Wednesdays storm the view down to the water from my front porch improved dramaticly. I could always see glimpses of the water. But four trees came down in my line of sight and now I can see all the way down to the beach in the park really nicely. I sit out on my porch and can't believe how good it all looks.
The first tree that came down was directly accross the street on the other side of the fence to the parking lot. Then in the park side another went down along the fenceline and two others going down to the water.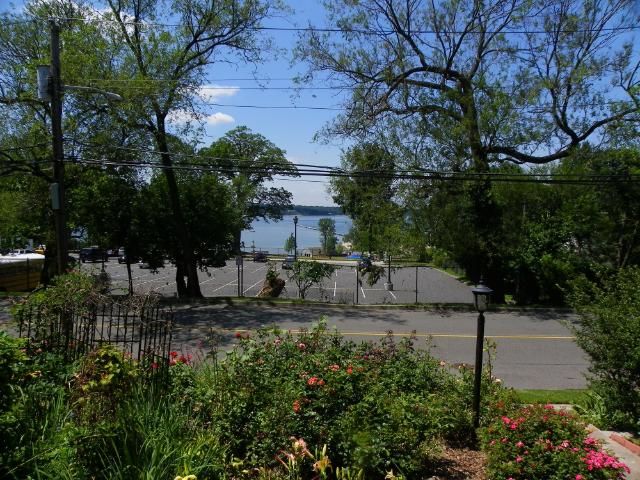 First picture includes my front yard and is what you see sitting on the porch.
Second picture zooms in so you can just see the top of the fence across the street. Tree went down right in there and really opened up the view.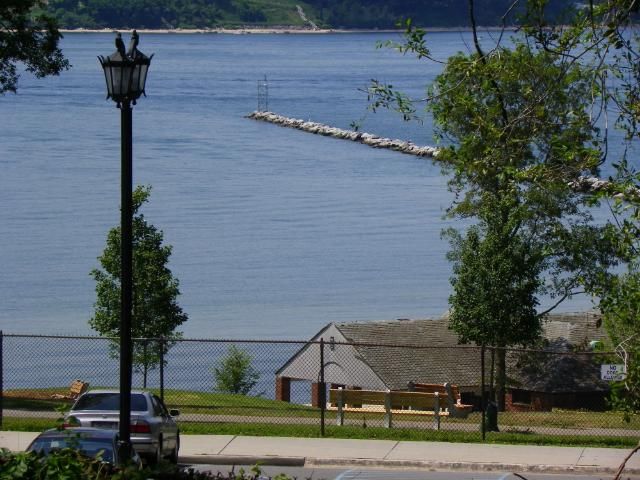 Zooming and really looking at the old bathing pavellions and the water and the fishing jetty.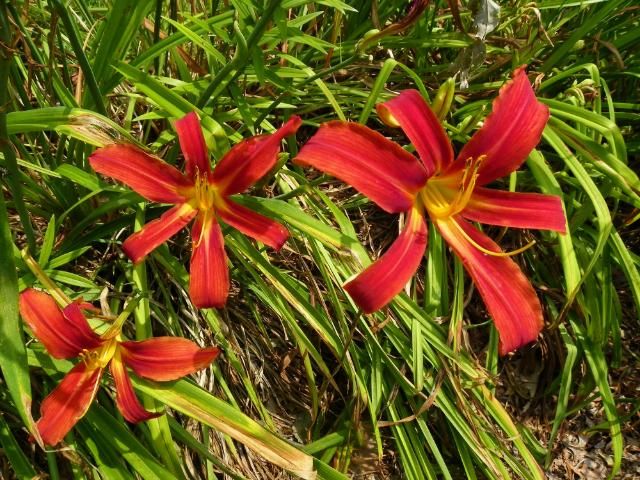 Better Late Than Never in the front yard.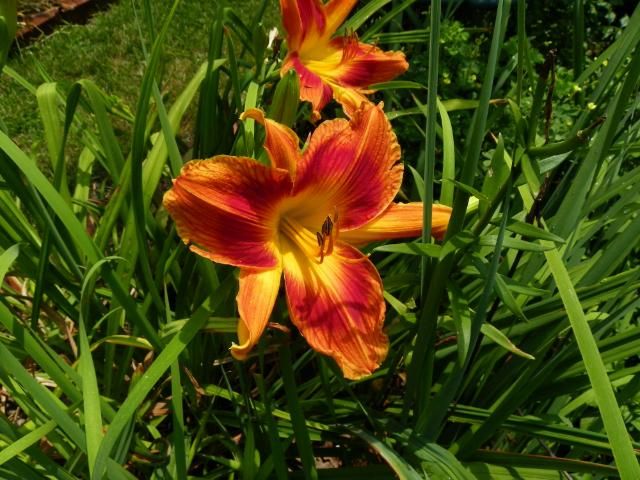 Front yard CAKE PLATE.
Crerry Cream Pie next to it.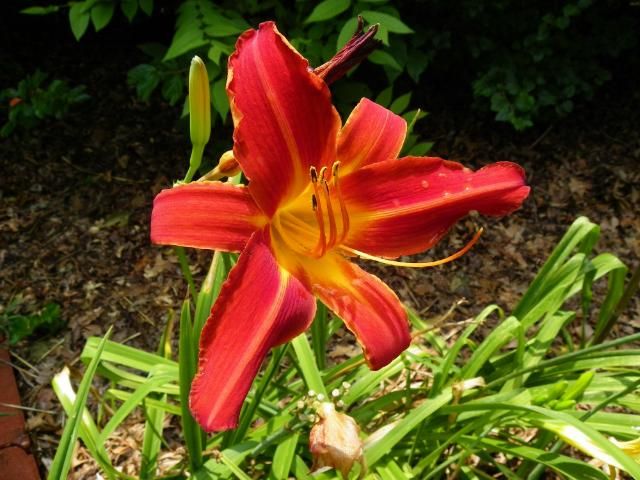 Olallie All Summer in another front yard section.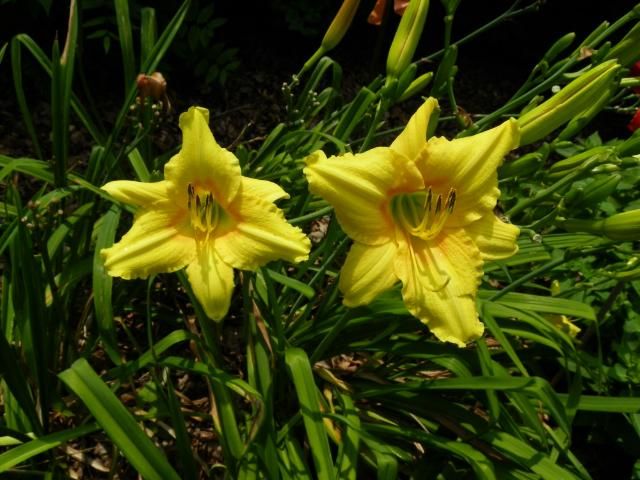 VT LATE GREEN THROAT next to it.
Remember how pretty the driveway side slope looked with all the daylilies in bloom? Well they are totally done now. Bummer.