I think I figured it out! - Galeux d'Eysines
cowabunga1
(Zone 6)
August 23, 2006
If anyone remembers, I made a post almost a year ago asking about the variety of squash/gourd that I found at the store. That post is found here.
Someone had suggested that the variety was "Galeux d'Eysines" (still not sure how that is pronounced). Anyway, I collected a few seeds from it and the plant is doing wonderfully. It now has about 5 fruits on it. The squash are flesh colored - starting out smooth, but then I'm starting to see discolored spots that are then turning into warts! The plant is getting plenty of water so I know the warts have to be in the genes of the plant. Here is what a younger fruit looks like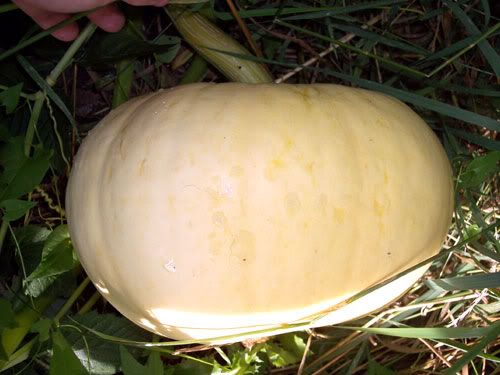 Here is what a slightly older fruit looks like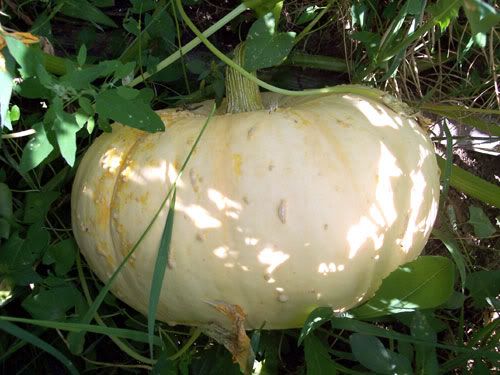 This has been a fun experiment for me this year. Does anyone grow these in their garden? Well, I just wanted to show off some pictures. Maybe someone can confirm that this is indeed Galeux d'Eysines.
Thanks!
~Sam