Sunday in the garden on a sunny day.
newyorkrita
(z6b/7a LI NY)
July 1, 2012
Walking around in the very warm sunshine today just taking pictures of the views.
front yard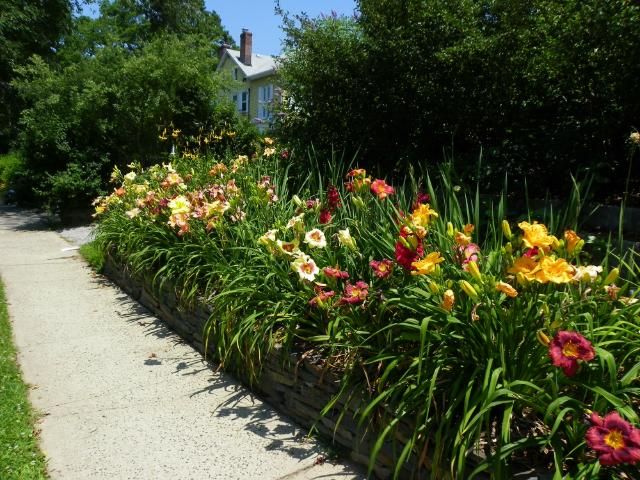 front yard again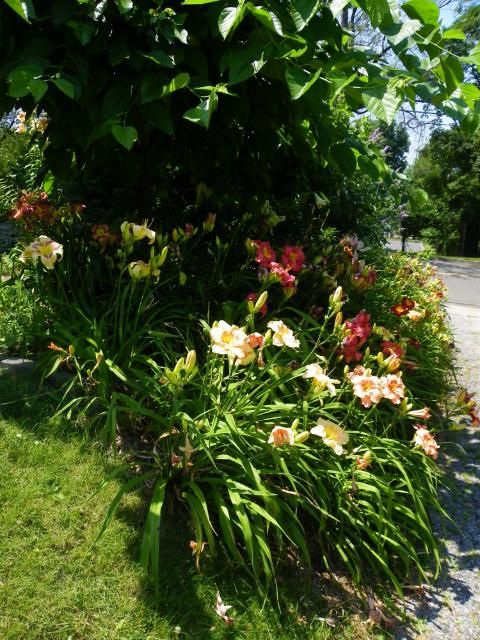 daylily slope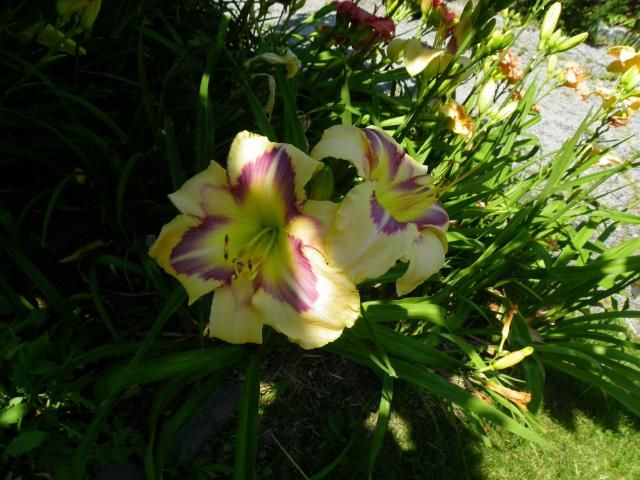 Eyes A Blue blooming in the slope.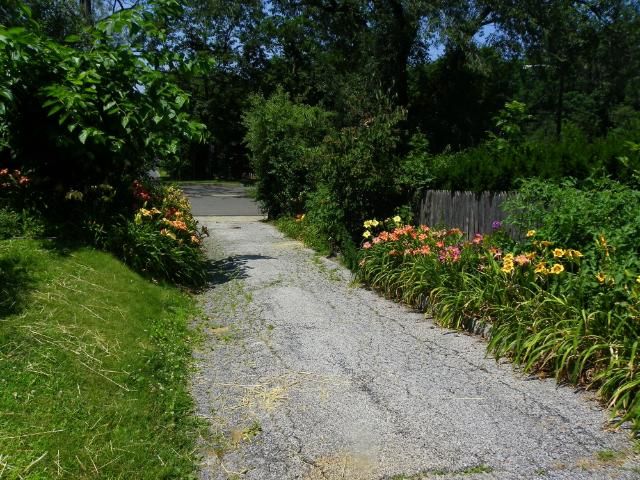 This shot makes the driveway look so nice and long.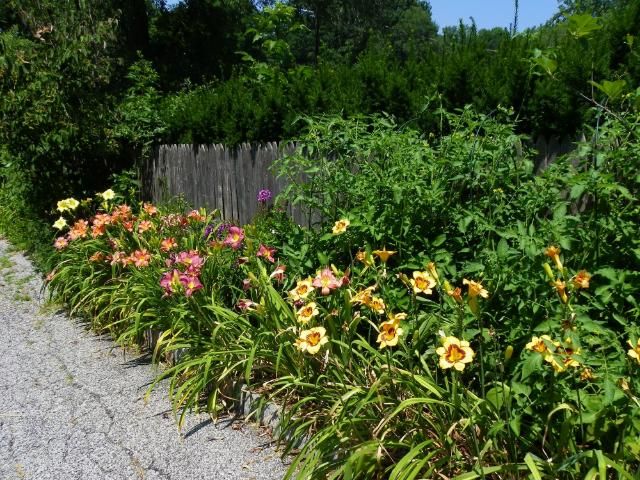 driveway side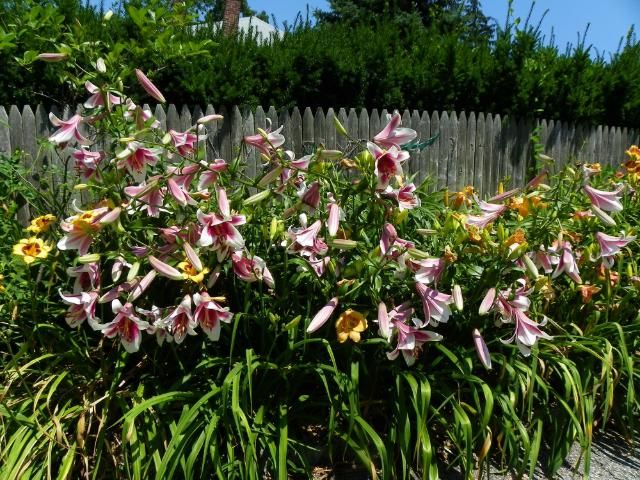 silk road lilies all leaned down instead up upright as usual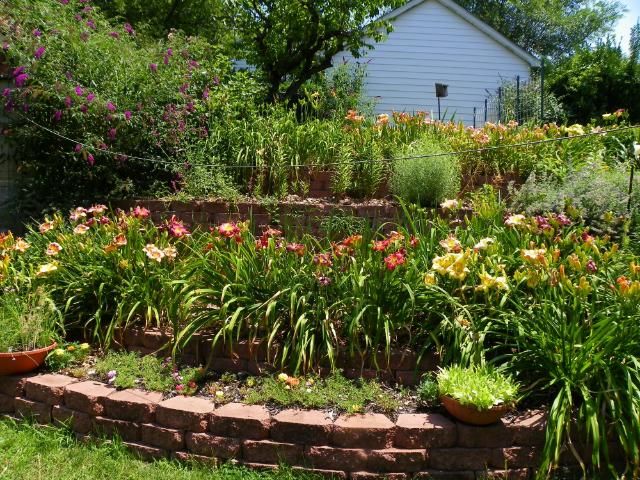 terraces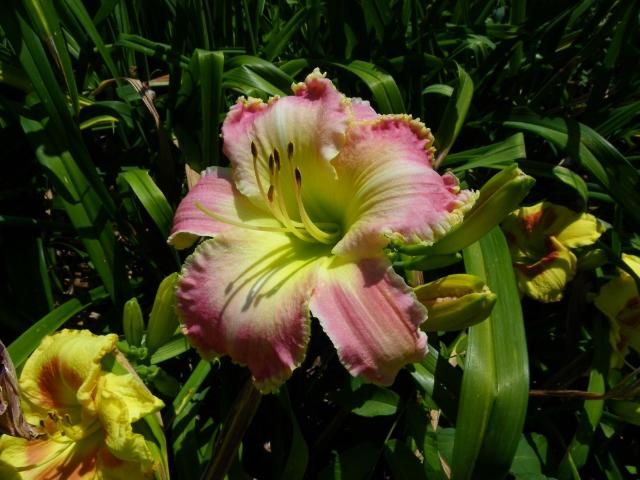 Sweet Isabela blooms in the terraces.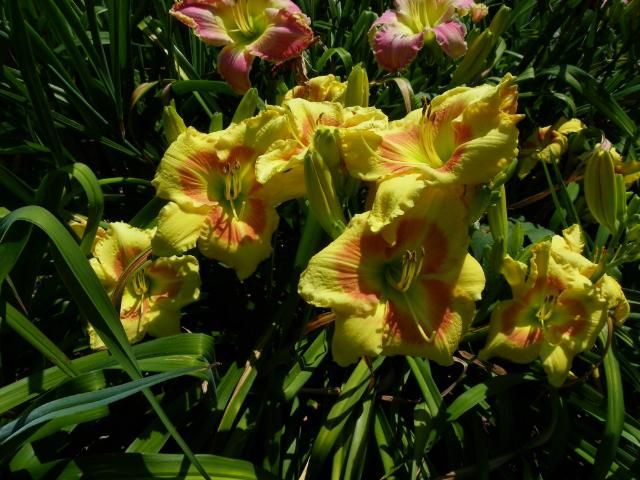 Tikal Maid in the terraces garden