Blooms and Pets - Fri. Part 2
My red NOID that I love. It's probably my favourite daylily out of all of the ones I have.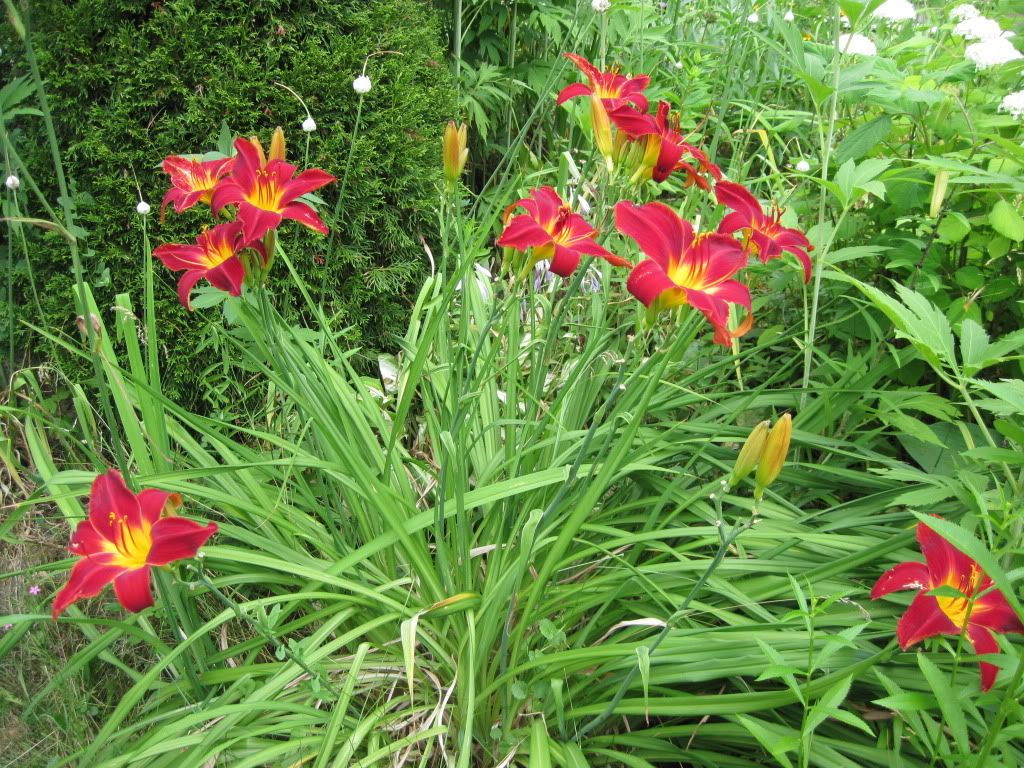 Henry on the move (he's handicapped but he does just fine.)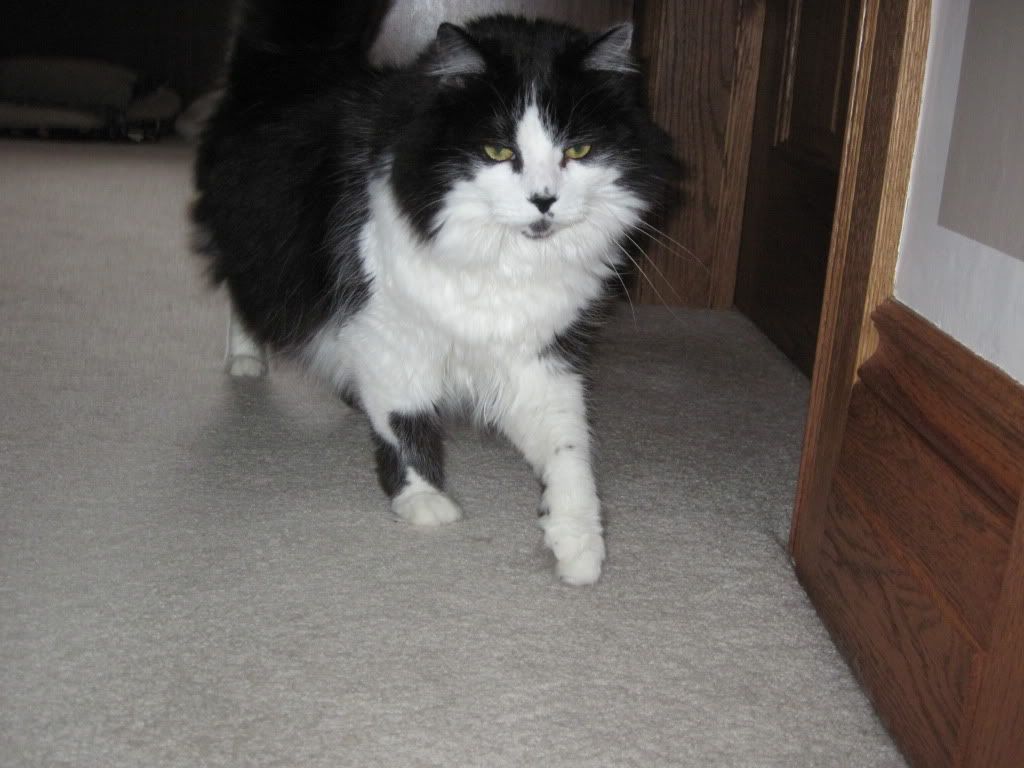 CRIMSON PIRATE (This daylily blooms for 3 months straight. It's a monster!)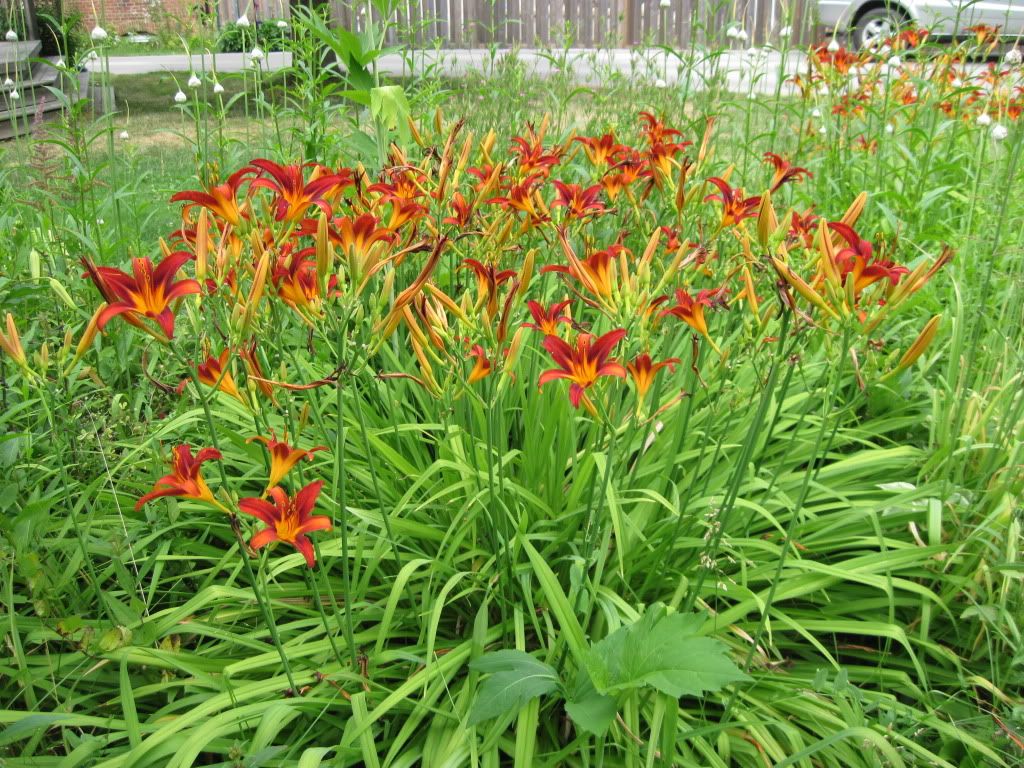 Tucker having a "cat nap" on the futon.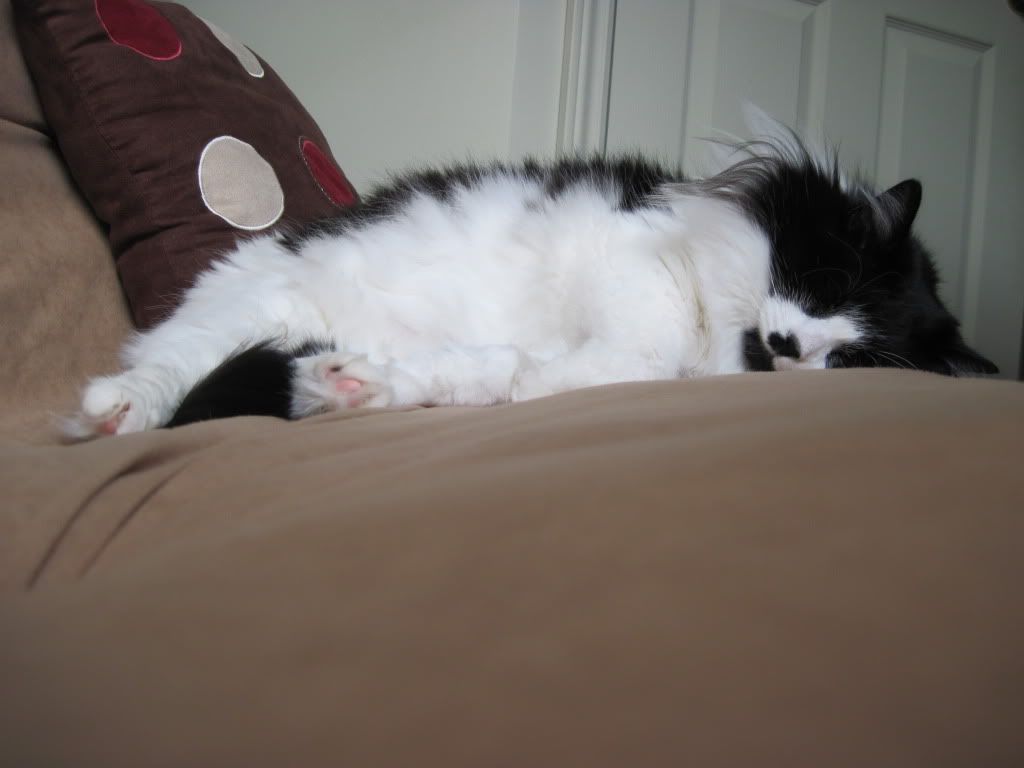 A nice clump shot of ROOT BEER. (Lots of branching and buds on this one. The stalks on this one are very strong.)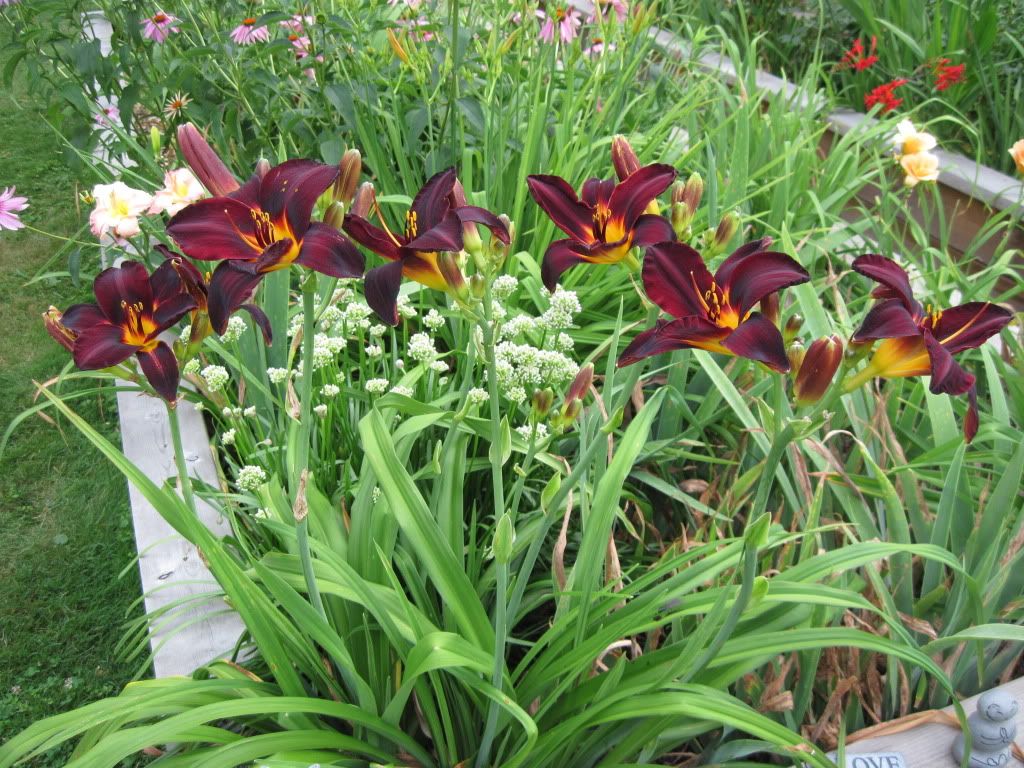 Daphne with her pink bunny. She likes to sleep on it using it as her pillow.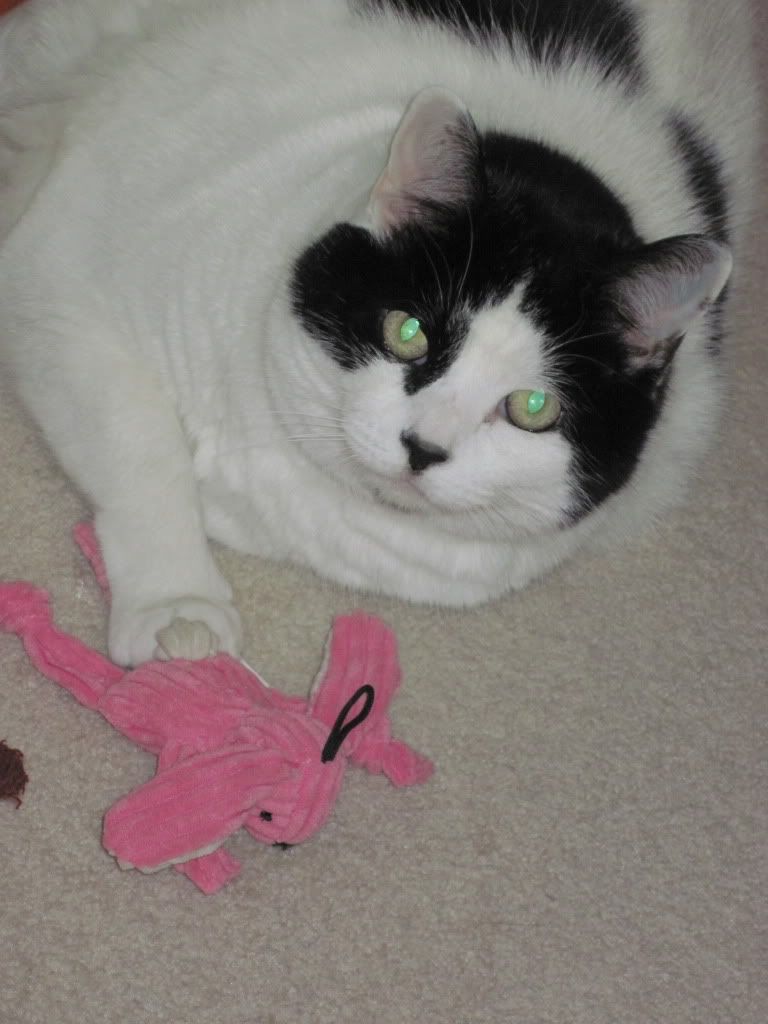 A new one for me this year - DAD'S BEST WHITE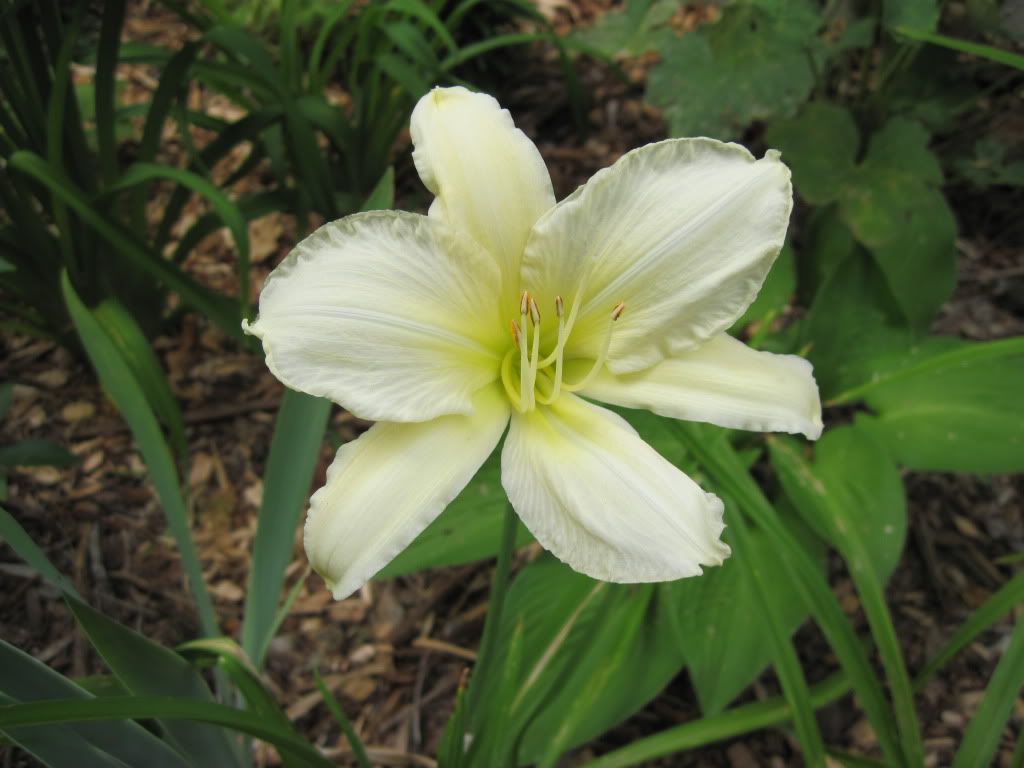 Jason