From Cardinal Desire to TNT and Cowgirl
shive
(6b TN)
July 20, 2014
CARDINAL DESIRE has a lovely bloom, but I'm not getting the height or the bud count that I should after three years. I think it needs a better place.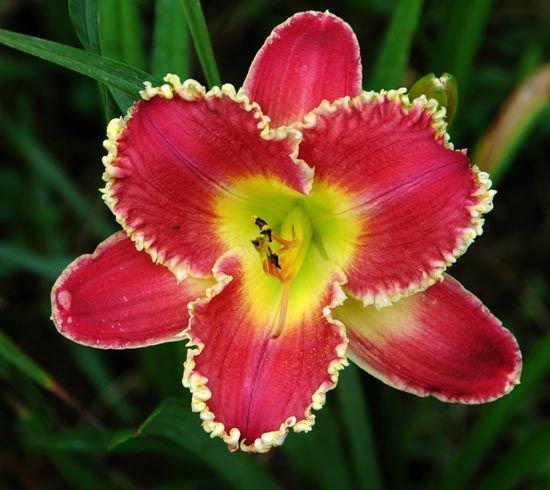 A LITTLE FIRE SCARECROW was so pretty today!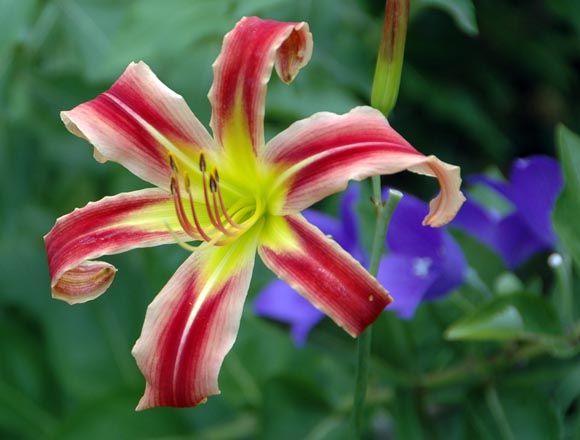 AUGUST JEWELS with RUBY LIPSTICK on the side

RUBY LIPSTICK duo

BEST FOR LAST - a late to remember!

ALL THINGS TO ALL MEN - This was the ffo on a new plant. It didn't look so splotchy to the naked eye, but the camera captured every flaw. It took three days to open up, and it got a bit a rain during that time. I crossed it with Best for Last.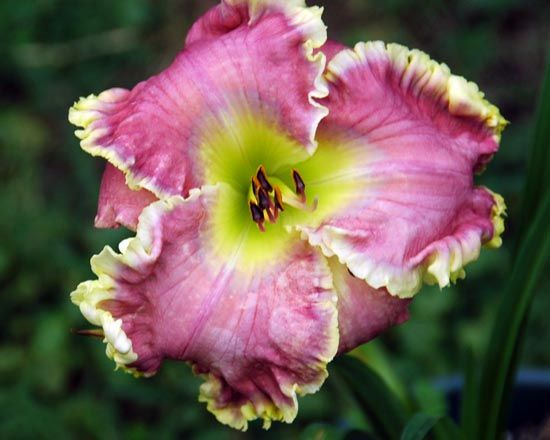 Here's my tame gypsy cat, Cowgirl, who always stays inside. She likes creature comforts.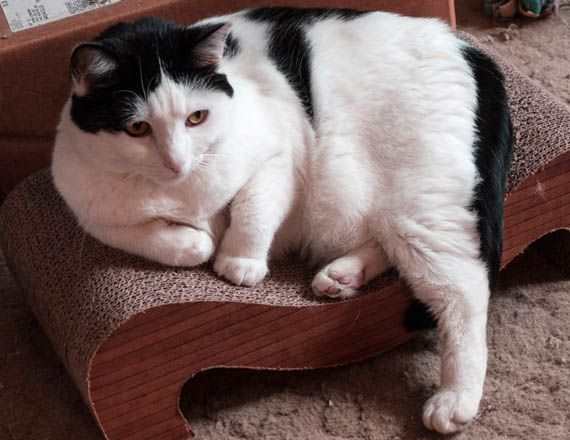 AUGUST FROST won't make it till August.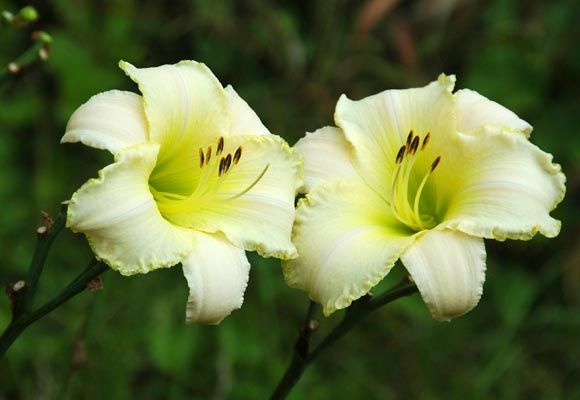 EL DESPERADO probably has a week left to bloom.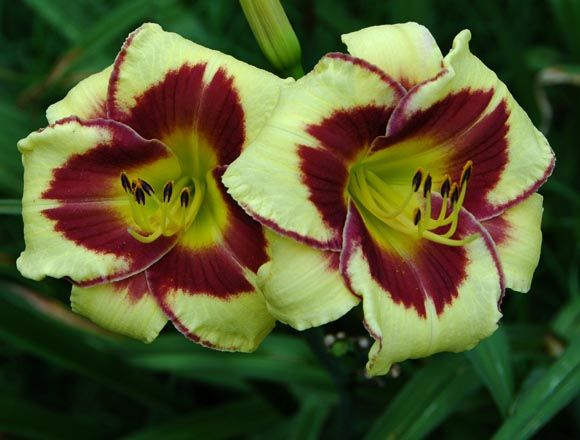 TNT with its curly petals and sepals.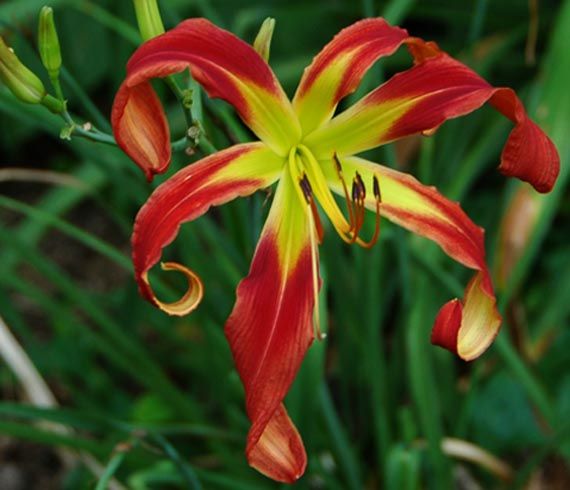 My seedling True to Whim X Persian Pattern seems to be doing a bit of bud building!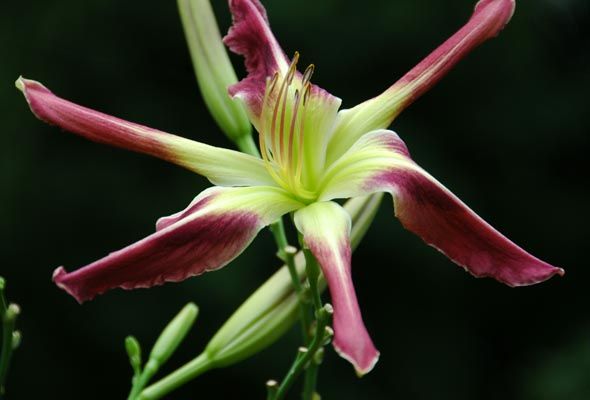 UNITY CONSCIOUSNESS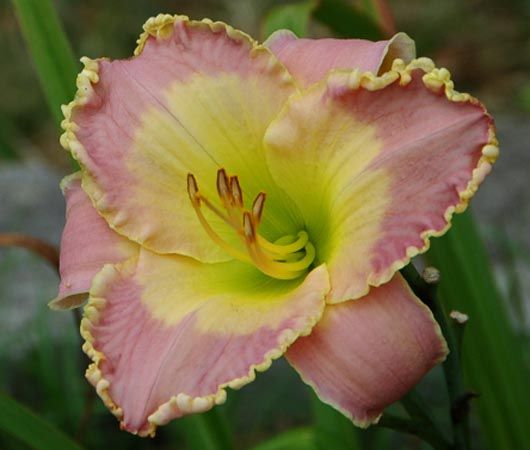 Debra