What kind of gourd is this?
christie_sw_mo
(Z6)
September 12, 2008
I've been looking at different websites for information about how to prepare birdhouse gourds and one of the sites said there are different types and one type takes longer to cure than the other. Can you tell by this photo what type of birdhouse gourd I have?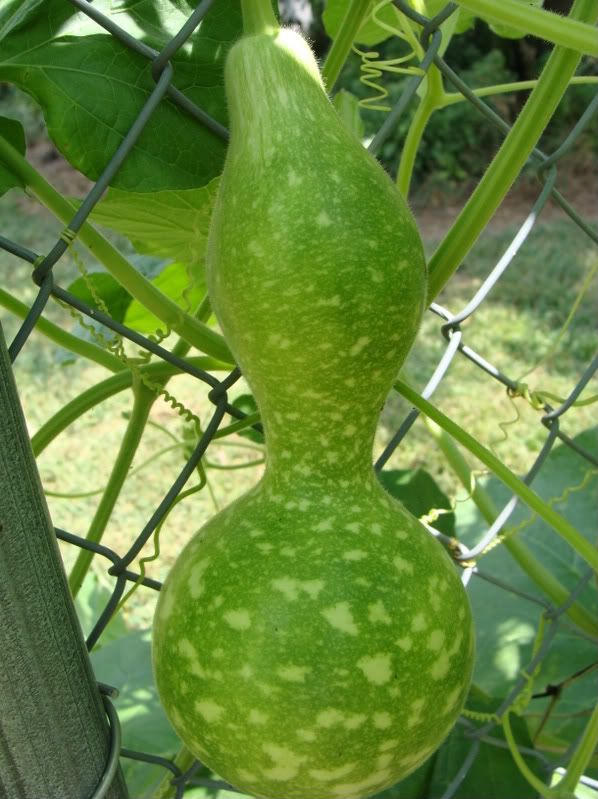 I prefer to leave these hanging on the vine to cure unless that won't work. Will I be able to leave them there all winter to dry or will they just fall off?
Thanks : )