The garden on Sunday
newyorkrita
(z6b/7a LI NY)
July 15, 2012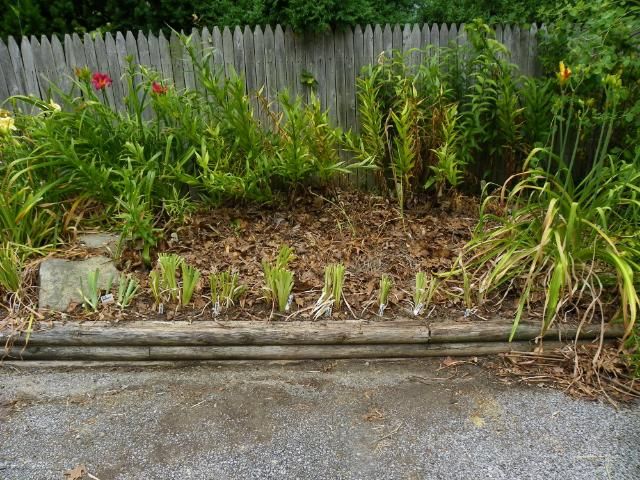 So this is the area I was working on in my WHAT A MESS thread. Daylilies replanted and settling in.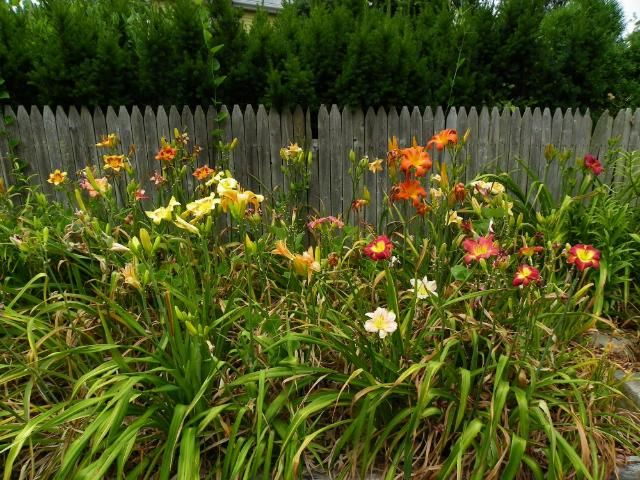 That redone area is directly next to and up the driveway from this next daylily section.
I got the idea to put veggies there because this spring I stuck Juliet tomatoes in back of my row of TIC TACK TOE that is totally bloomed out already as you can see in this picture. I wasn't sure how the tomatoes would do but they are doing great. Loaded with fruit.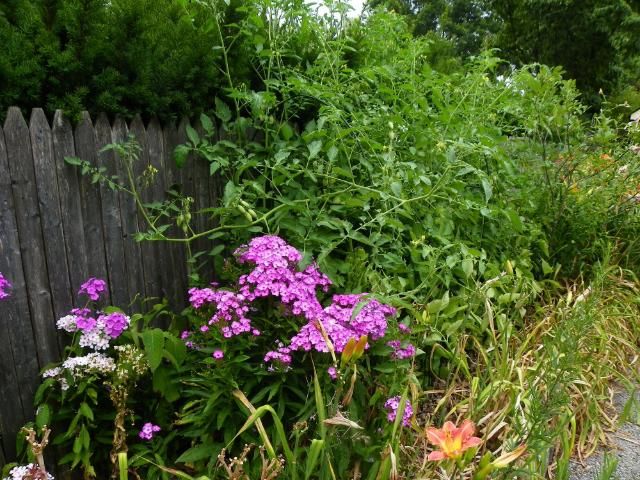 A view from down the driveway shows the mixed bed with daylilies, tomatoes and my phlox blooming.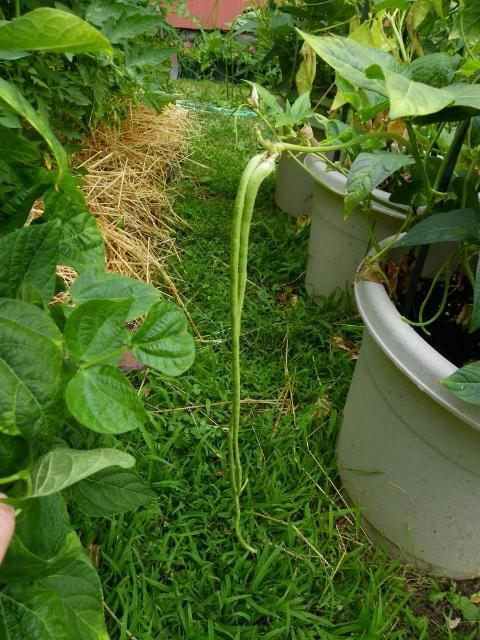 Yard Long beans have beans!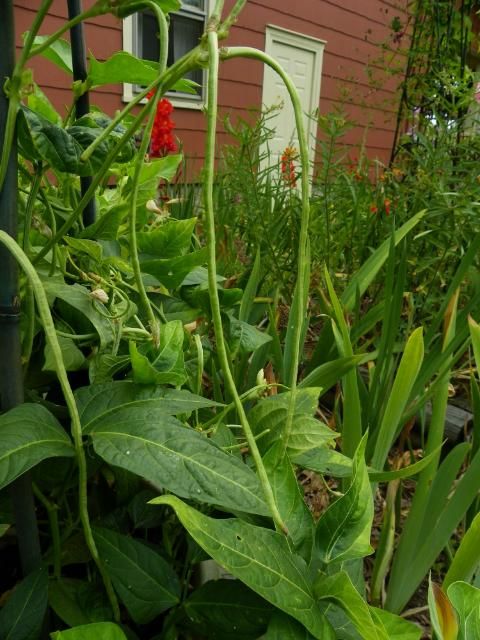 These are no where near eating size yet.
The garden off around the other side of the porch is doing great.
Porch tomatoes are taking over the world.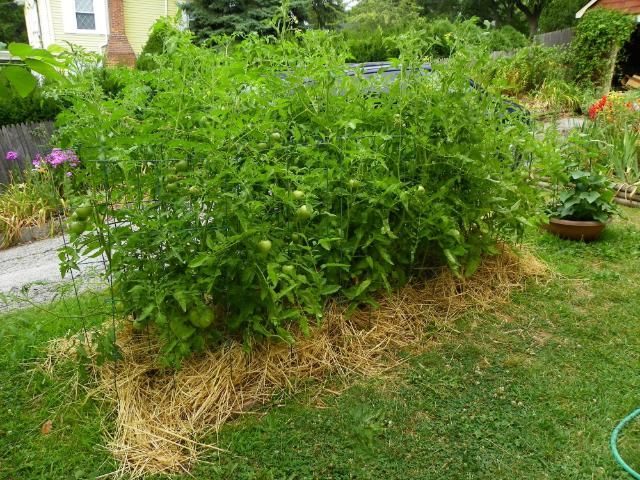 Old Tomato garden.
New tomato garden.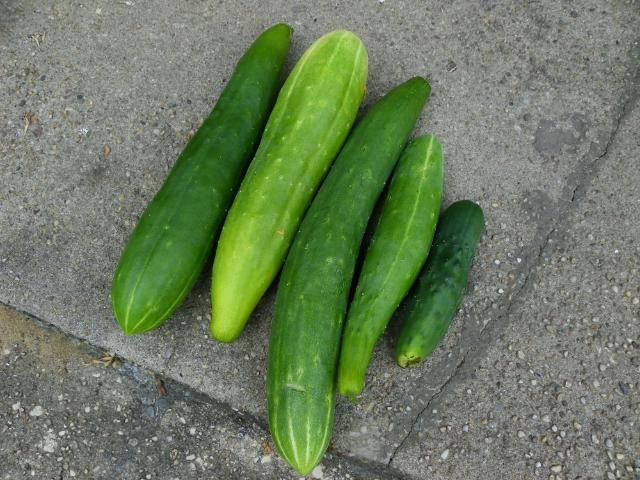 I have been picking cucumbers.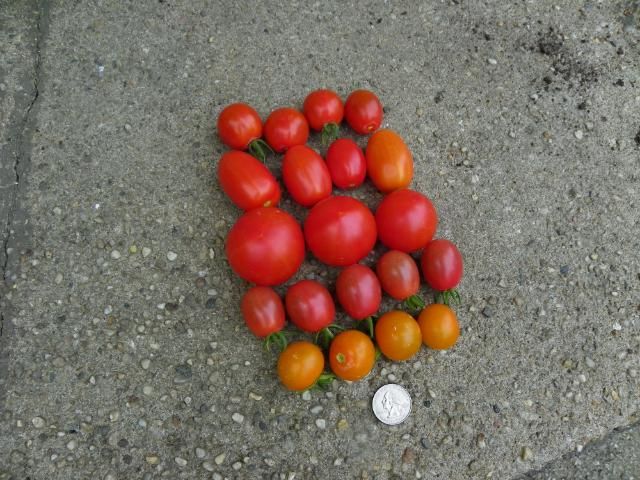 Some of the smaller tomatoes have started. Here are some tomatoes I picked. The coin is a quarter. From bottom to top. Sungold, Sugery, Fourth Of July, Juliet and Grape.