Peak bloom coming to an end
This has been an unusual bloom season. Some of my older CV's have been showing shorter scapes, and less buds than usual. I think that's because of the wild winter we had. Even the Praying Mantis (that we have in abundance) seem to be smaller than usual for this time of year. I'm hoping they have enough time to mature and lay eggs this fall.
Red Blooded was planted in early June.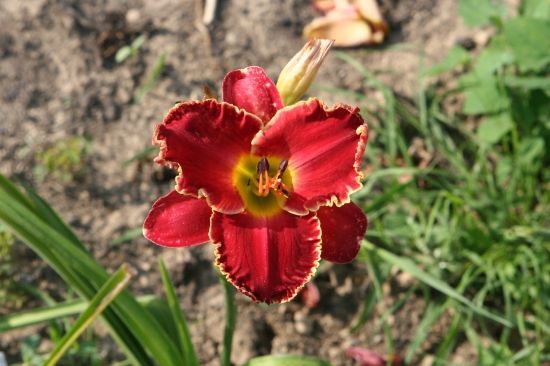 Irish Jackpot was also planted in June.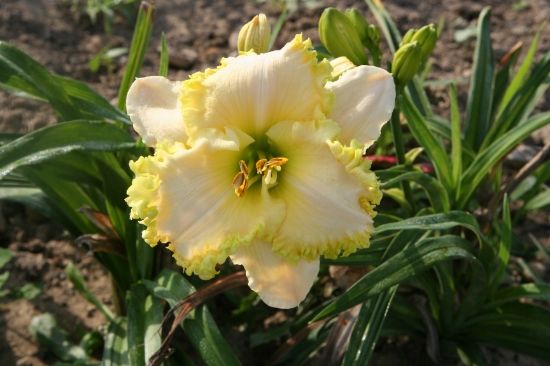 Alan Lane Agin....always a very good pod setter.

Steve Moldovon....seems to change appearance a lot, some days are better than others.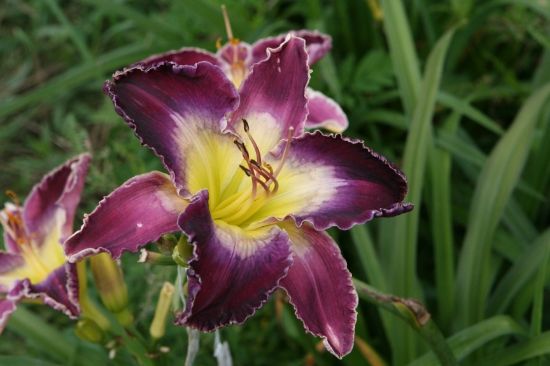 Jennifer Trimmer seedling that I really like, but like it's parent, it just hates to set pods.

Wild Irish seedling looked so velvety this morning.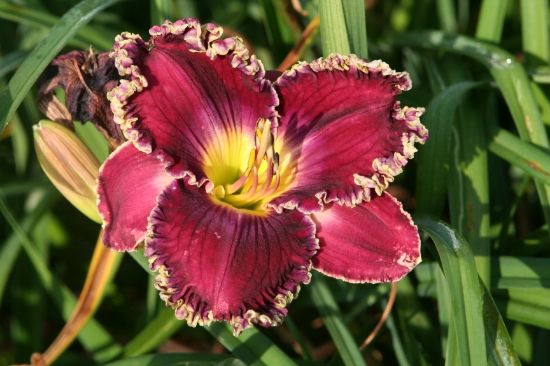 Yet another Red Friday seedling....has a great scape and bud count, crazy frothy teeth, but the blooms don't always open well. This was a good day for this one.

This is one I'm planning to register....a Sense Of Wonder kid

This post was edited by opnjmprs on Fri, Jul 18, 14 at 15:50