Monday Part Two, Veggie, daylily and garden views.
newyorkrita
(z6b/7a LI NY)
July 23, 2012
The daylilies may be on the decline nowadays but the veggie gardens are fabulous.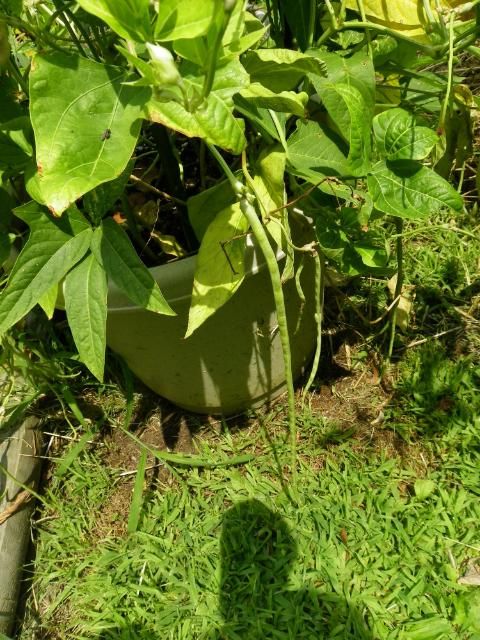 Yard Long Beans in pots continue to put out the beans.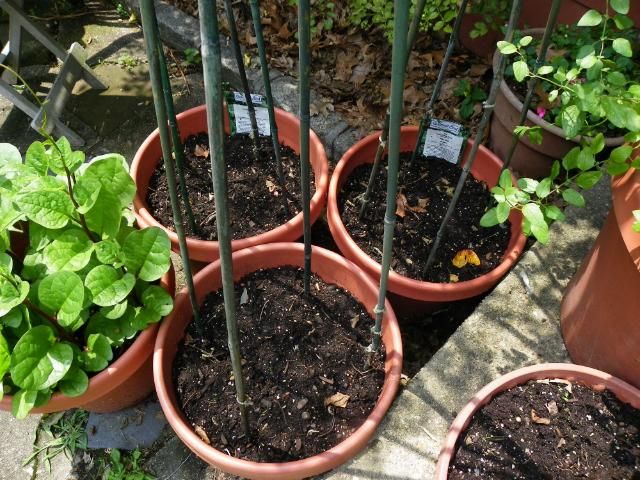 I ripped out the dried out spring pea vines and seeded new peas for a fall crop. Not sprounted yet.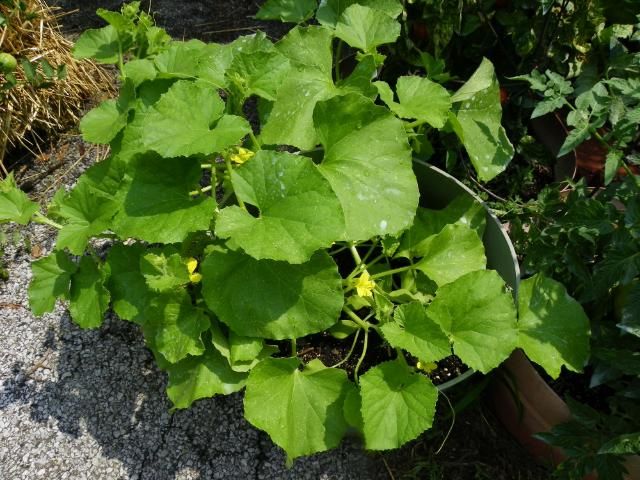 Lots of veggie pots around here. This one has melons. Well, melon vines as no fruit set yet.
Here is the cucumber bowl. You can't see but it has lots of nice cukes.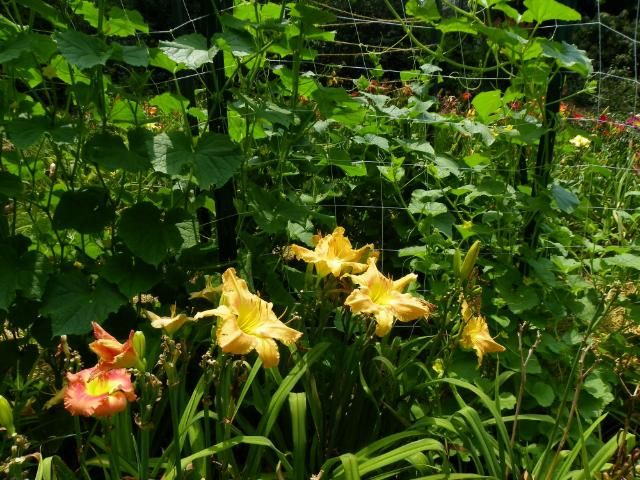 Most of the cucumbers are planted in the main path that runs thru the backyard daylily beds. EXIT STRATEGY blooms in front (or back depending on your angle) of the cucumber trellis.
They have run up the trellis I have for them. I mulched them and the path with straw yesterday.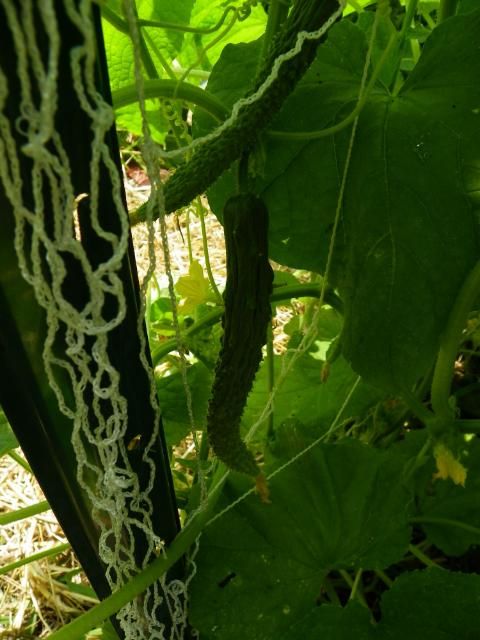 Hard to see but this is one of the baby chinese cucumbers growing. Really odd looking cucumbers!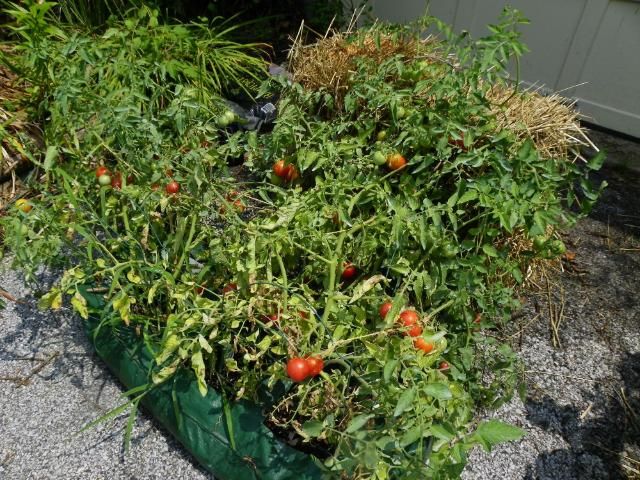 All right, here are the tomatoes in a sack. Those red fruits you can see on are the Fourth Of Julys.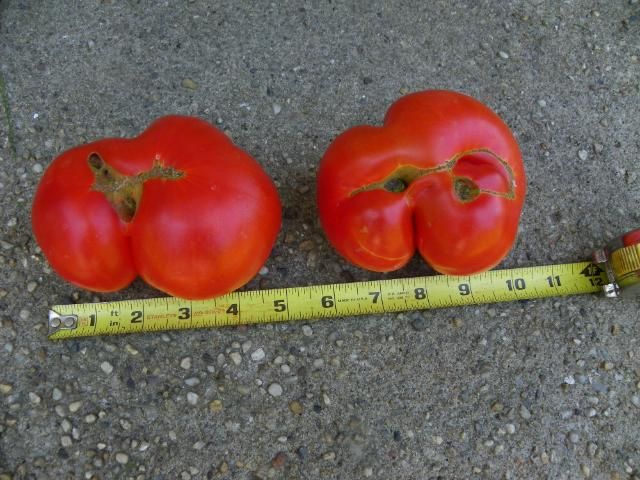 First BEEEFMASTER fruits I just picked.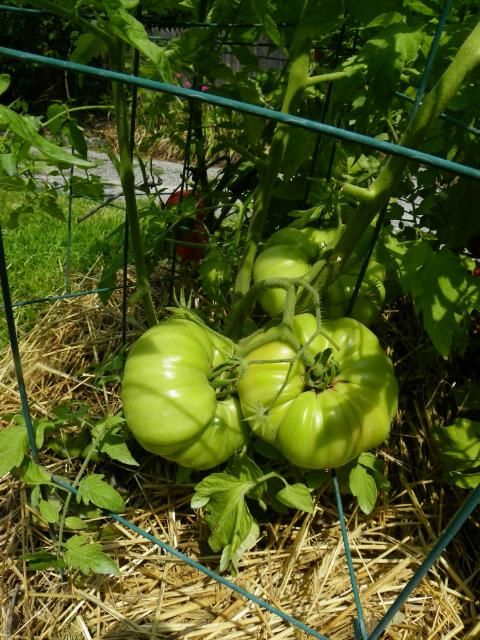 The BEEFMASTER get big and have lots of mostly still green tomatoes on the vine.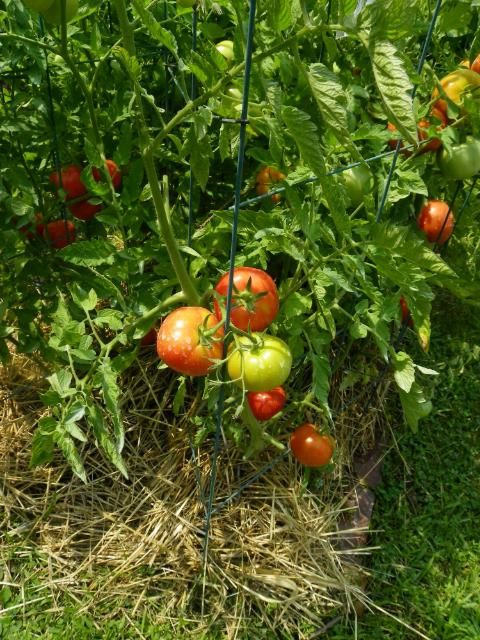 The redder ones are mostly on the WHOPPERS and EARLY GIRLS.
Red Hill has been blooming along the side of the driveway.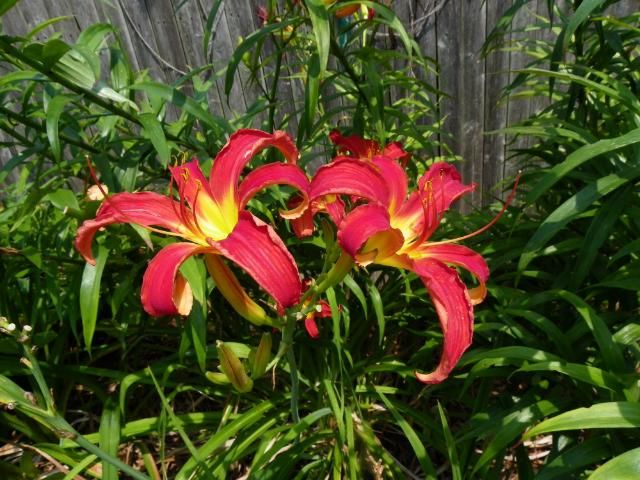 Red Hill again.
SELLSTATION SUNSET. It is in the redone area along the top pf the driveway. The only dayliliy along in there I did not move as it is at the end and I did not want to loose the blooms.