Blooming Today in VA 071514
gonegardening
(7 VA)
July 15, 2014
White Eyes Pink Dragon is just getting going: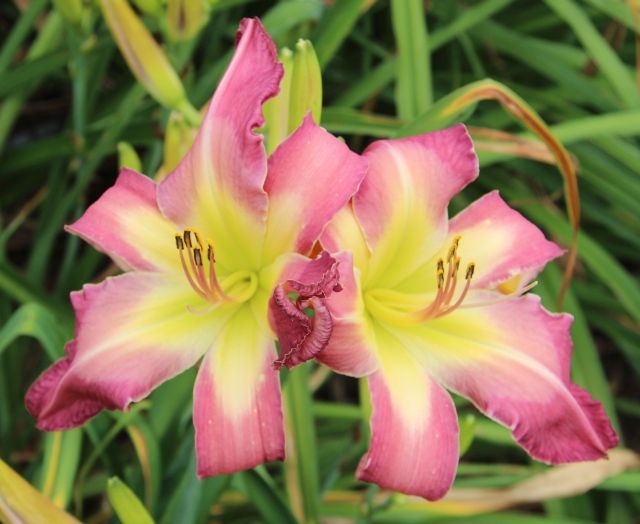 Piglet, a bus plant from the LA National, has been a welcome surprise. It is white (at least here) with pink, a very pleasing combination...and this year...now that it feels at home...great scapes: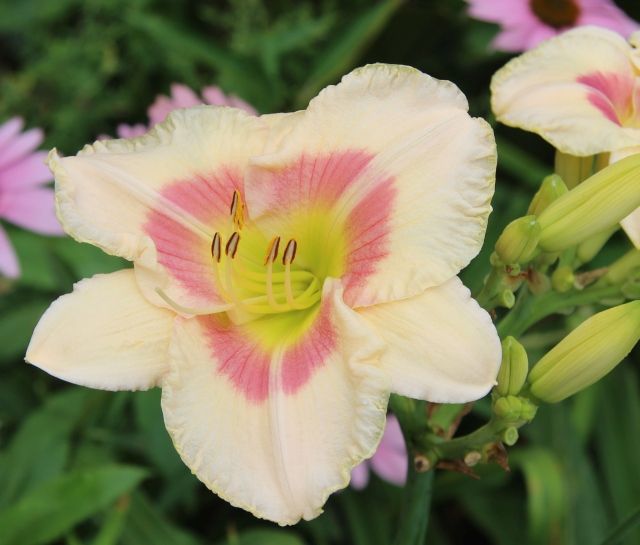 Interesting, I see it is registered as baby ribbon pink...but, I don't see that....which is fine with me. :) Maybe in more sun, it might pull that pink out.
Anyway....I irrationally like this one. I mean, I can't think of a reason, except I just like it. Unusual color of yellow with a blue-red velvety red eye and edge..very pretty to me. I guess that's enough. Paco Bell: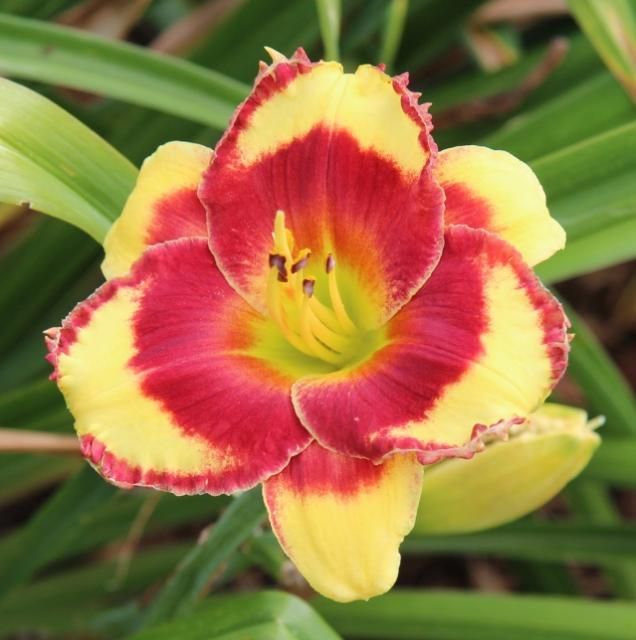 Last Snowflake, making a later appearance (living more up to its name) for the first time...usually it seems to bloom earlier...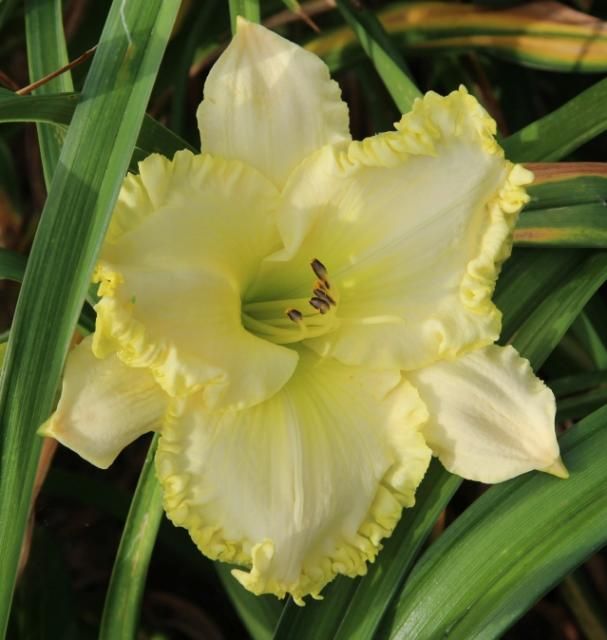 I thought of that because it is blooming with Suzy Cream Cheese which is considered a late: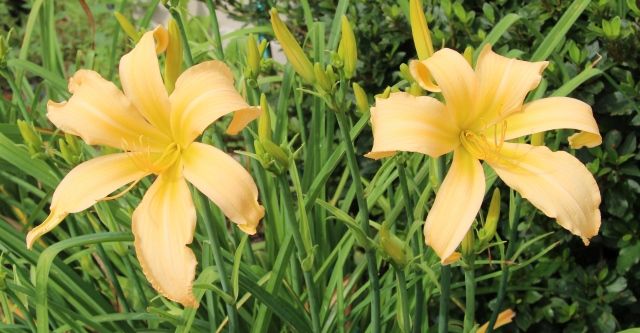 Much Ado About Magic is very pretty but not tall enough for me, sadly...
An old reliable favorite, Swan Pond. Never disappoints.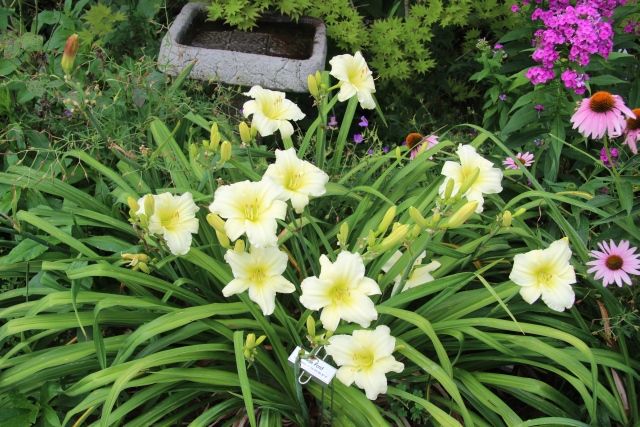 A surprise this year....Orange Clown...a big wonderful bloom...laboring in the shade...earning a spot in more sun. Can't wait to see what it will do under better conditions: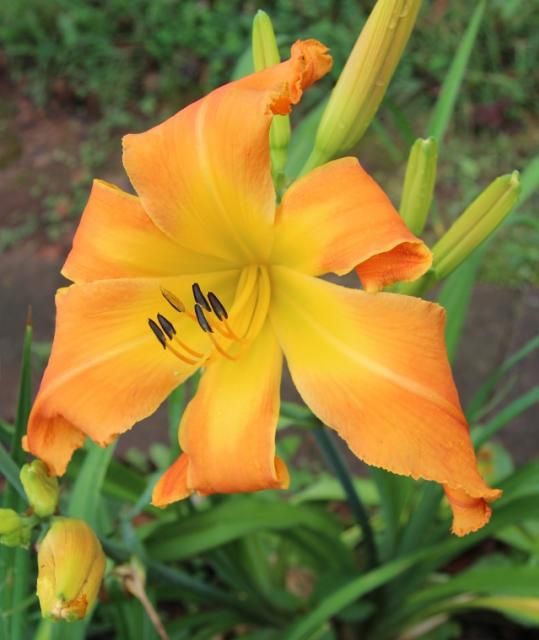 We had some awesome thunderstorms...and now, back to sunshine. Got to love summer!
This post was edited by gonegardening on Tue, Jul 15, 14 at 20:22