New - Terraces and Tomatoes Revisited
newyorkrita
(z6b/7a LI NY)
July 6, 2012
Views of groupings in the terraces and then some closeups of daylilies blooming there.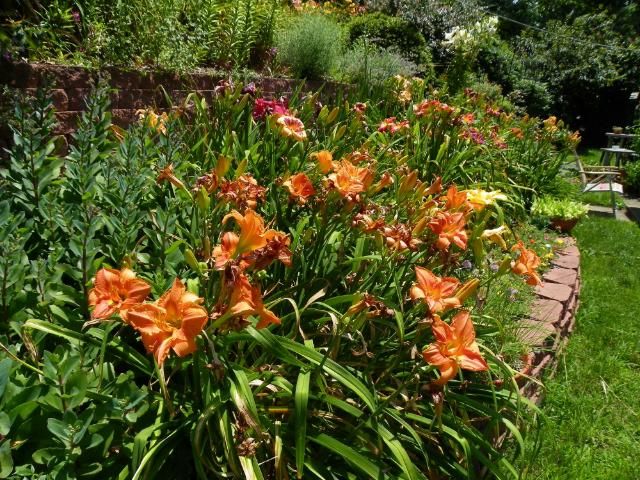 Daylilies blooming in the terraces garden.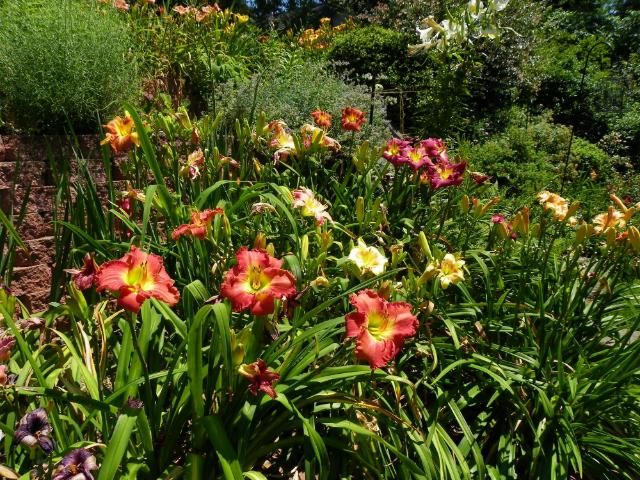 More groups of daylilies blooming in the terraces garden.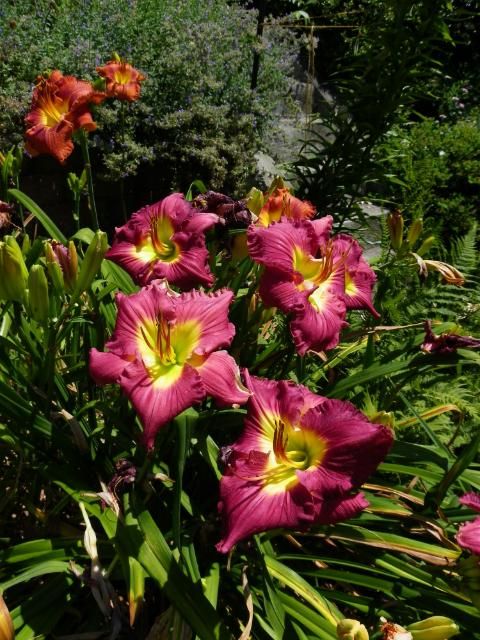 Barney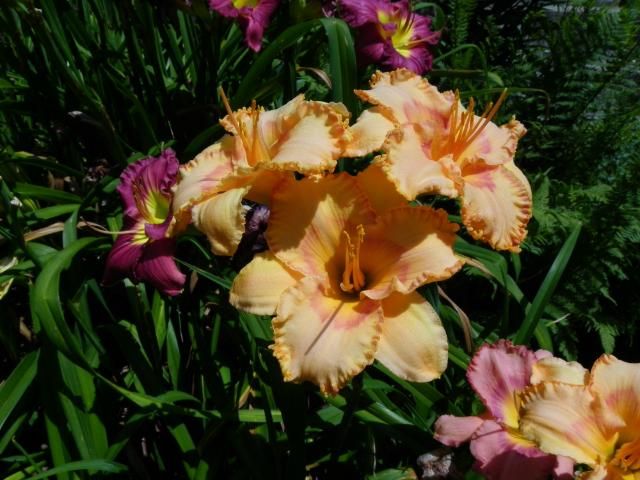 Hawaiin Dancer.
Screaming Queen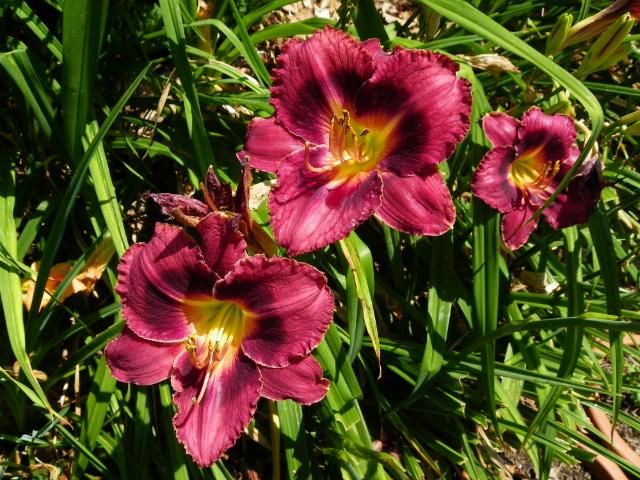 Shadow OF His Hand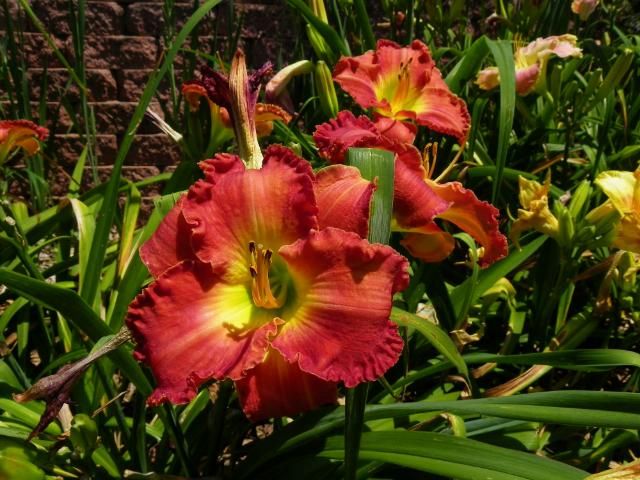 Soul On Fire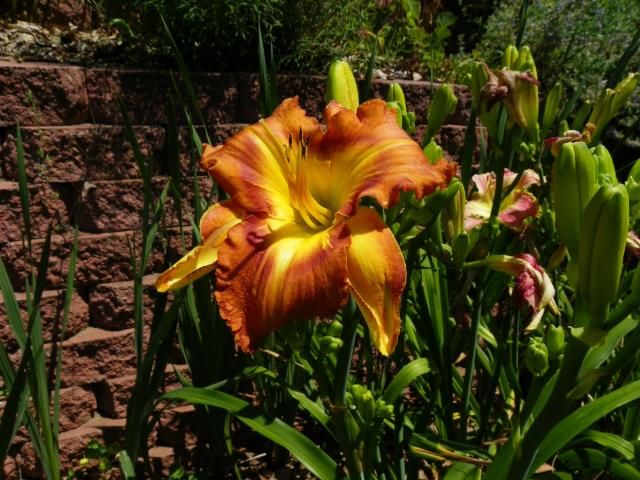 Westbournes Oranges For Christmas FFO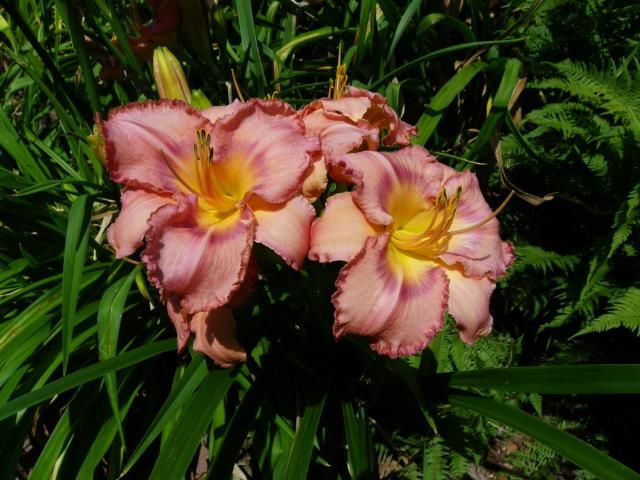 Herbgirls Cherry Moonshine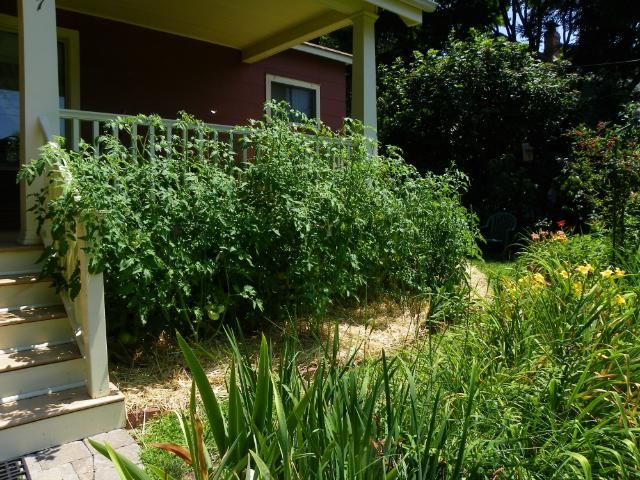 Tomatoes in front of the porch shot from in back of the daylily row across the path. Shooting them from the longer view really lets you see how tall they are.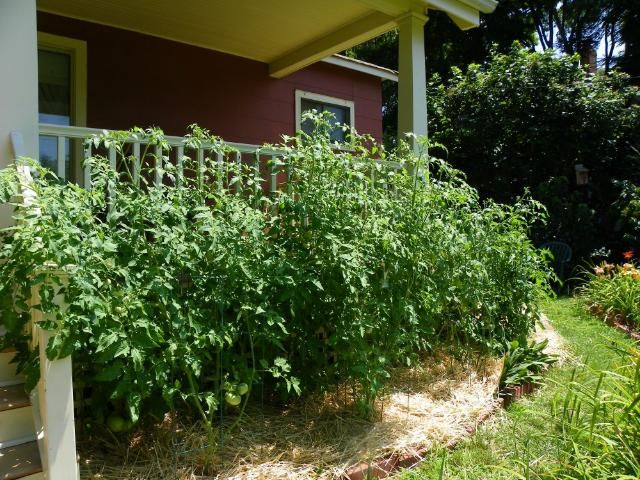 Taller than the porch railing!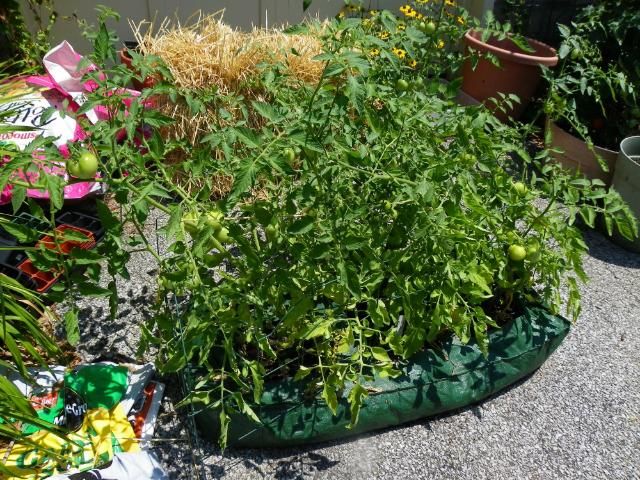 Tomatoes in the tomato sack.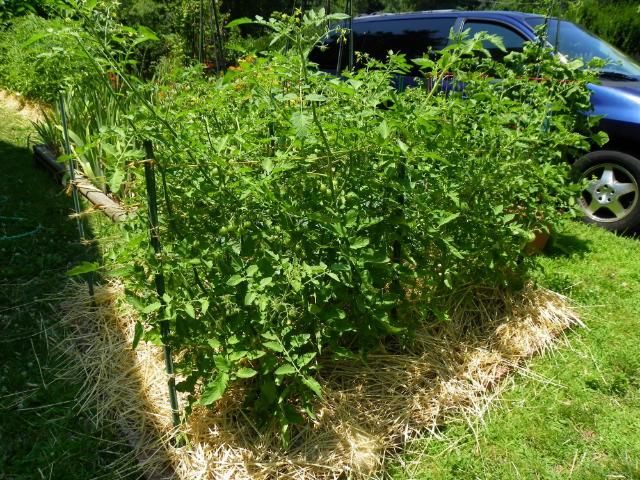 New Tomato garden area.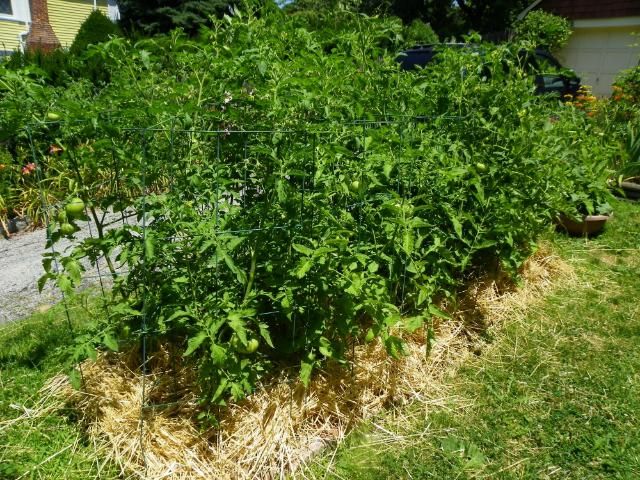 Old tomato garden area.
And a closeup from around the other side.