A WIld Day in the Garden 070814
gonegardening
(7 VA)
July 8, 2014
Greetings my fellow daylily aficionados:
Daylily season is rushing by and I find myself, as usual, unable to keep up. However, I had a bit of fun in the garden today that I thought I'd share with you. Patience, though, as I'll get to that towards the end.
Sugar Plum Jam blooms and blooms: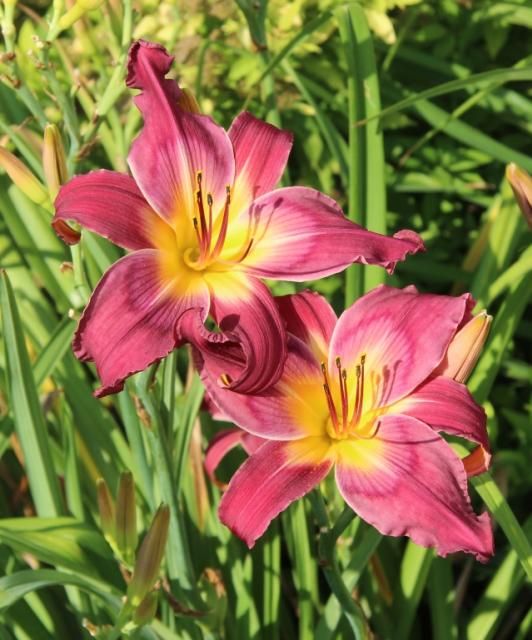 Cabarnet Cabaret is very dark and has amazing branching/buds: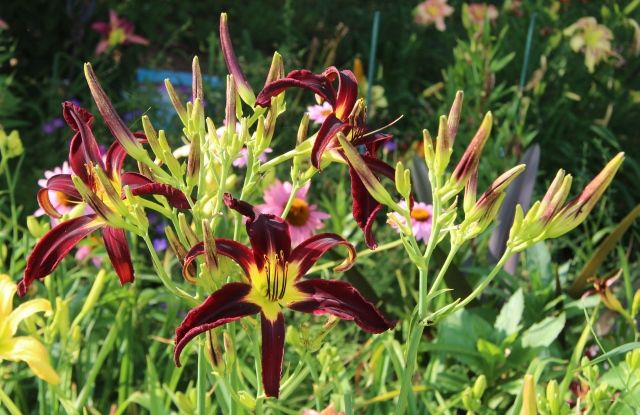 Carolina Cool Down is adjusting well after being moved:
Stippled Statement has just been excellent this year: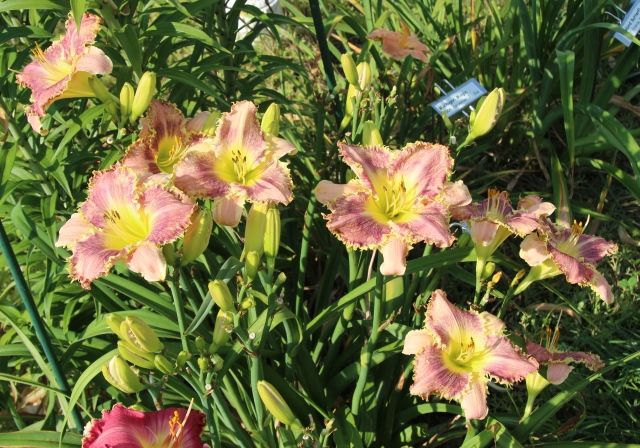 God Save the Queen with a photobomb by White Mountain: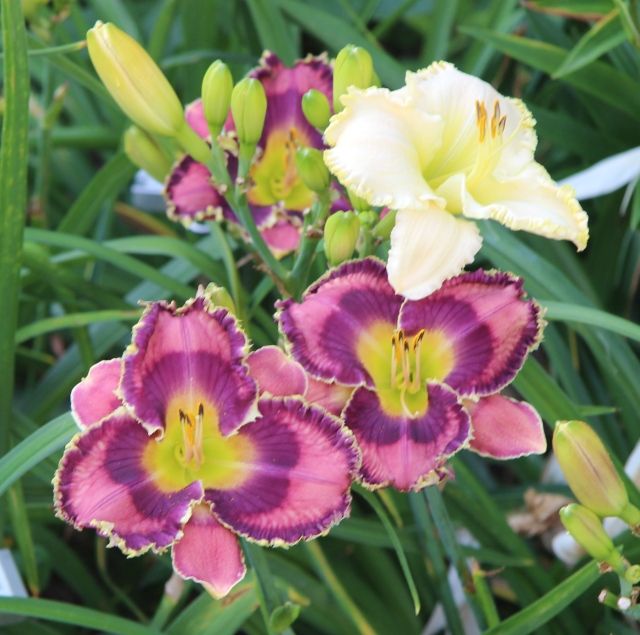 Always interesting Spirit of Sapelo: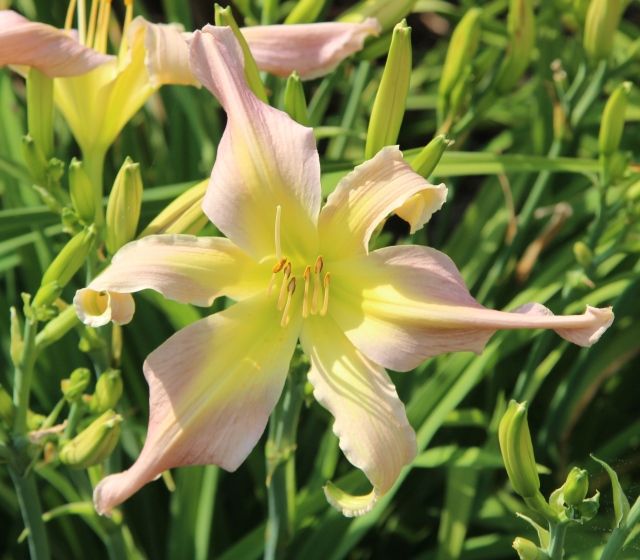 Abandoned in the weedy area, String Streamer rises above: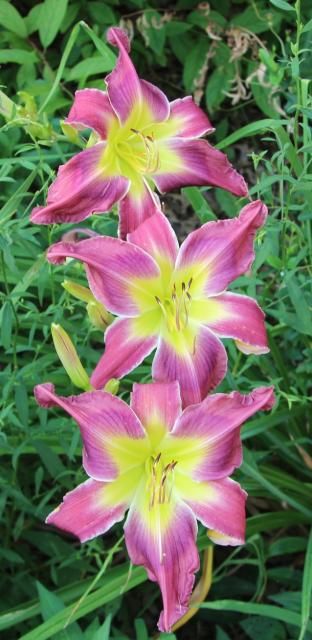 Impact flower, Celebrating Gold: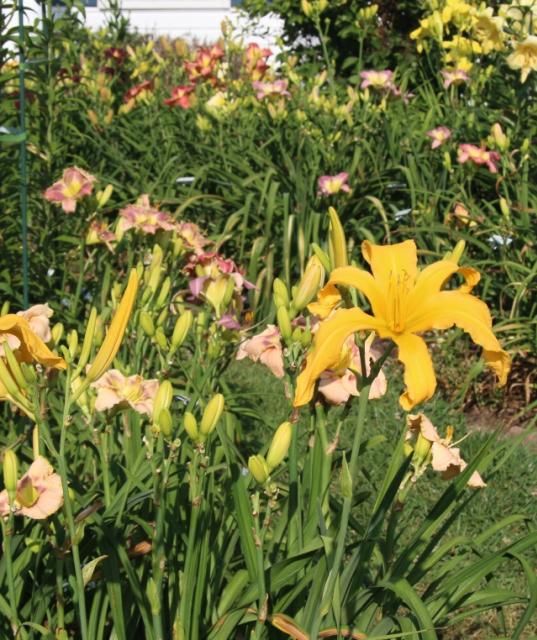 I planted it where I usually have a bright blue birdbath...which hasn't made its way outside this year...yet...but, hey, wouldn't it contrast great with it?
Okay, here with go...note the incoming guest on Celebrating Gold: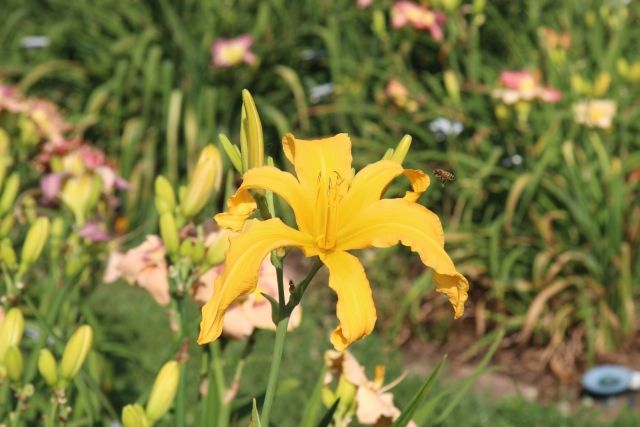 There are two beekeepers...that I know of...in my neighborhood. One is not too far as the bee flies, so I often find bees sleeping in the daylilies at the end of the day.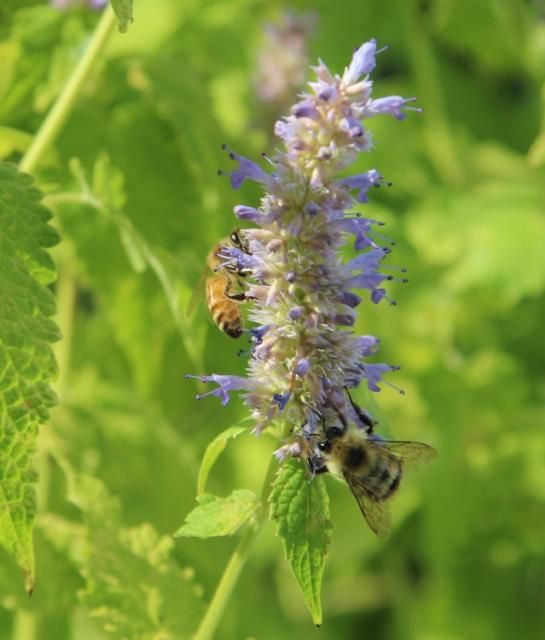 A moth...I think...enjoying One Too Many Cats:
This dragonfly was following me around for a bit. Kinda fun. Here he/she lounges on Crystalline Entity: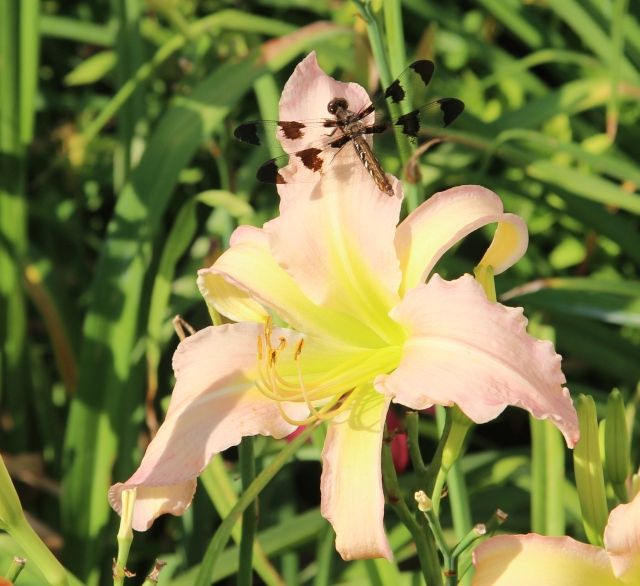 Here it is on a lonely bud of Rolling Like a River (which has been terrific this year, too):
And, finally...if you're still here....I made my way to trim a climbing rose (that was supposed to be non-climbing one, but we know about these things...) that I allow some of the canes to grow into a large crepe myrtle...and I found this (below) and didn't have the heart to move it...at least yet. Clever...made in the midst of a thorny rose...right at eye level, so not all that high...but still managed to elude my cats (who are getting elderly, so maybe not quite up on their game). If anyone knows if it's one they'll re-use, let me know and I'll leave it: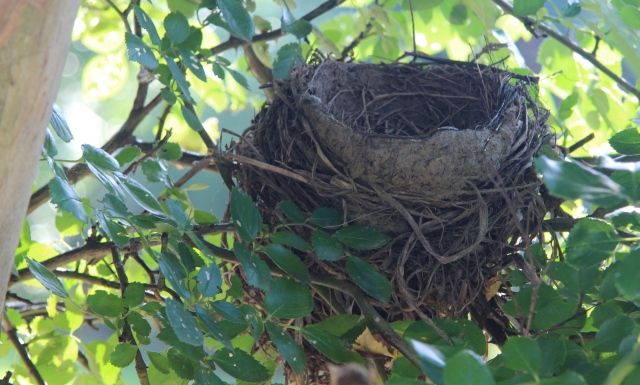 It's a scorcher here...hope you're cool where you are.