Daylilies blooming now (in my CA garden)
polymerous
(9b)
July 15, 2012
The number of blooms here in my garden (in the south San Francicso Bay Area) are rapidly diminishing, with many cultivars having bloomed out. These pictures were taken within the past few days:
ROCKET BOOSTER with Rosa 'Flower Carpet Coral'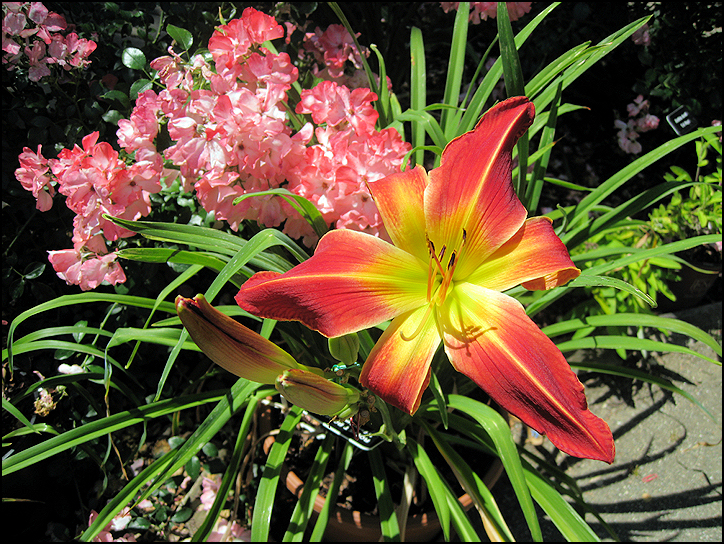 REASON FOR TREASON duet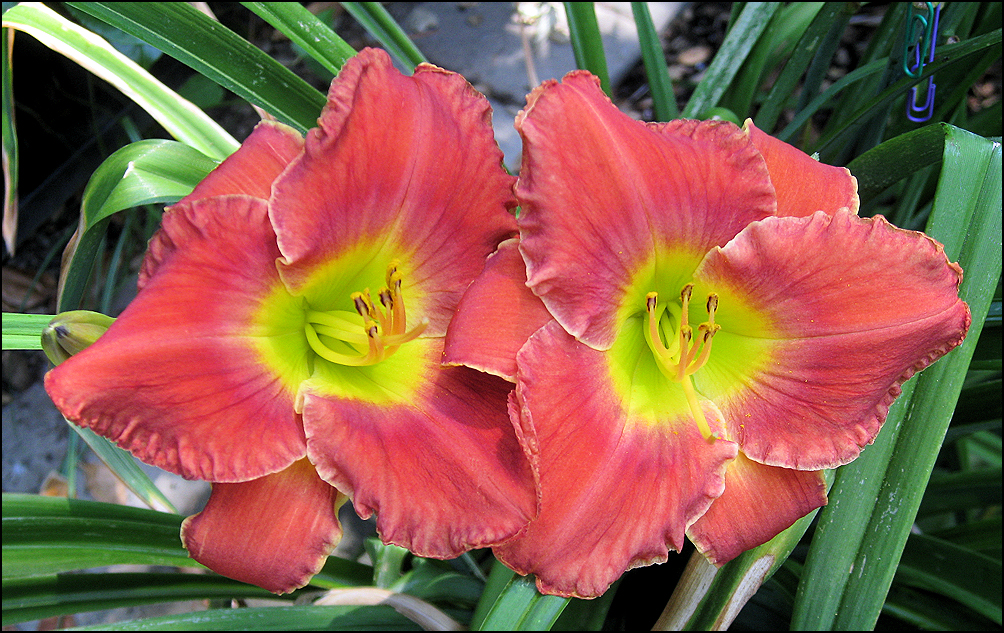 WHITE WOLF with Rosa 'Flower Carpet Coral'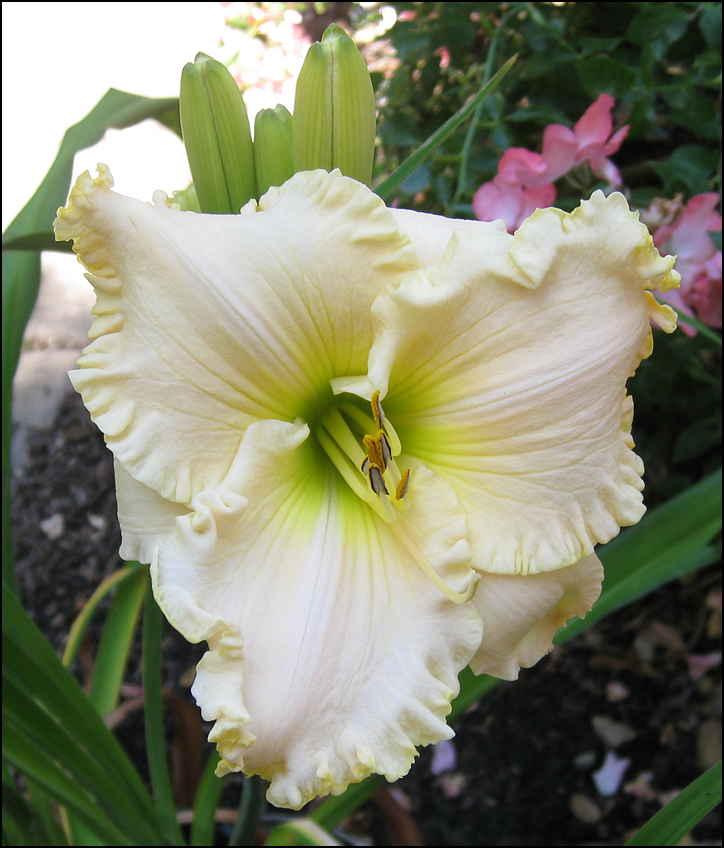 Also currently in bloom (but these pictures were taken earlier this season):
SEARS TOWER, which has 12 or so fans crammed into a 2-3 gallon pot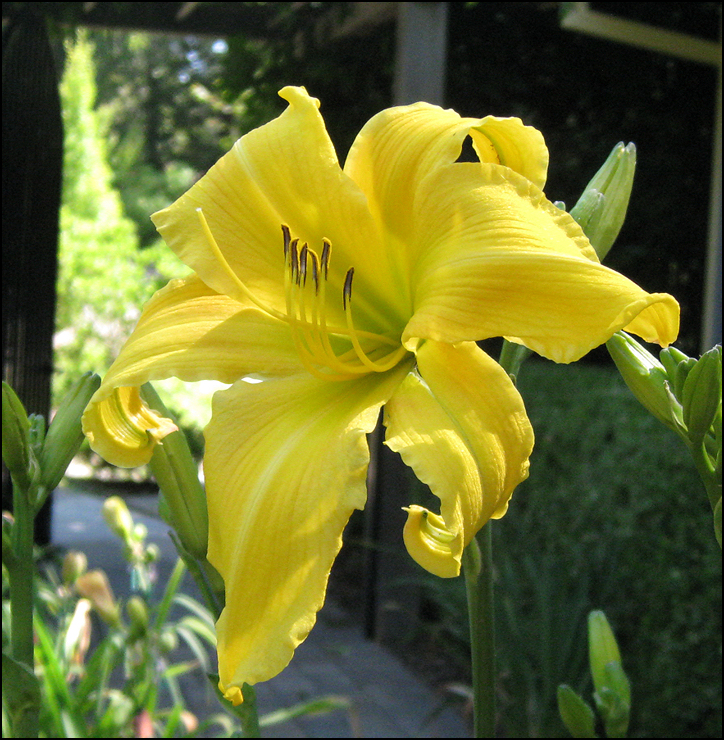 MADGE CAYSE at evening
and a tetraploid seedling whose tag got lost years ago, but which sometimes shows instant rebloom. (The flower in Real Life is much more of a blue lavender than this image shows, but the color is impossible to digitally capture and hard to adjust in PaintShop.)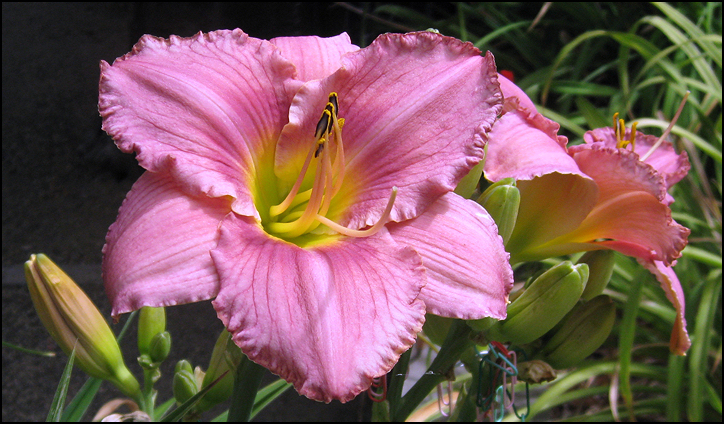 Thank you for looking!