Fabulous week here... come see
njmomma
(z6 NJ)
July 17, 2014
Margo Reed Indeed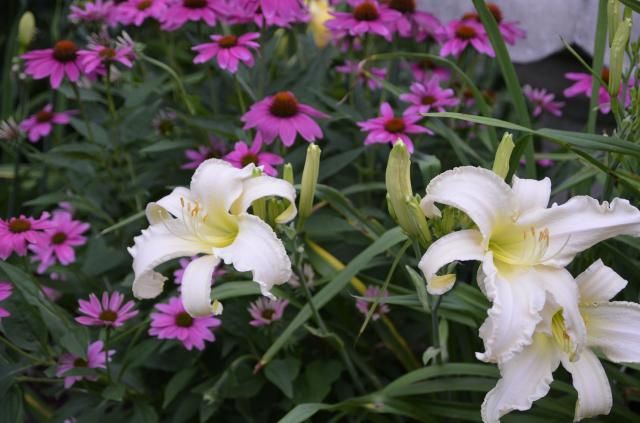 Charles Trommer with Dark Monkey. Charles Trommer has bloomed it's head off this year.

Joan Derifield - depending on how your screen displays color but it should look more red than purple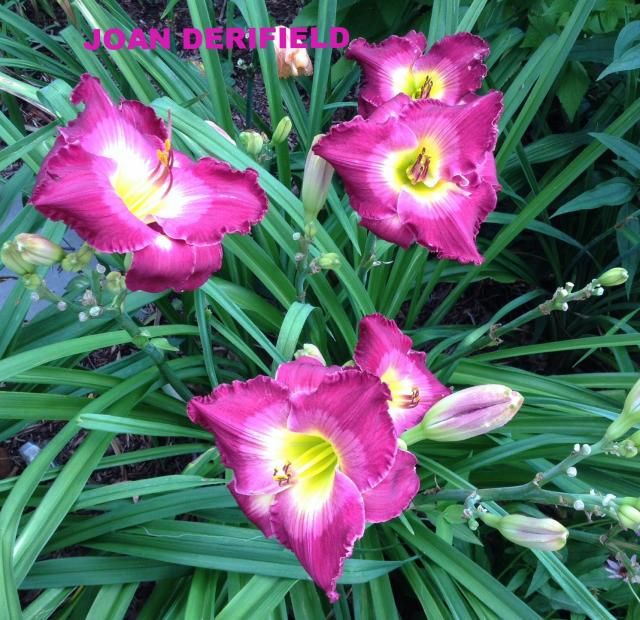 Outrageous - I think was better last year but still great.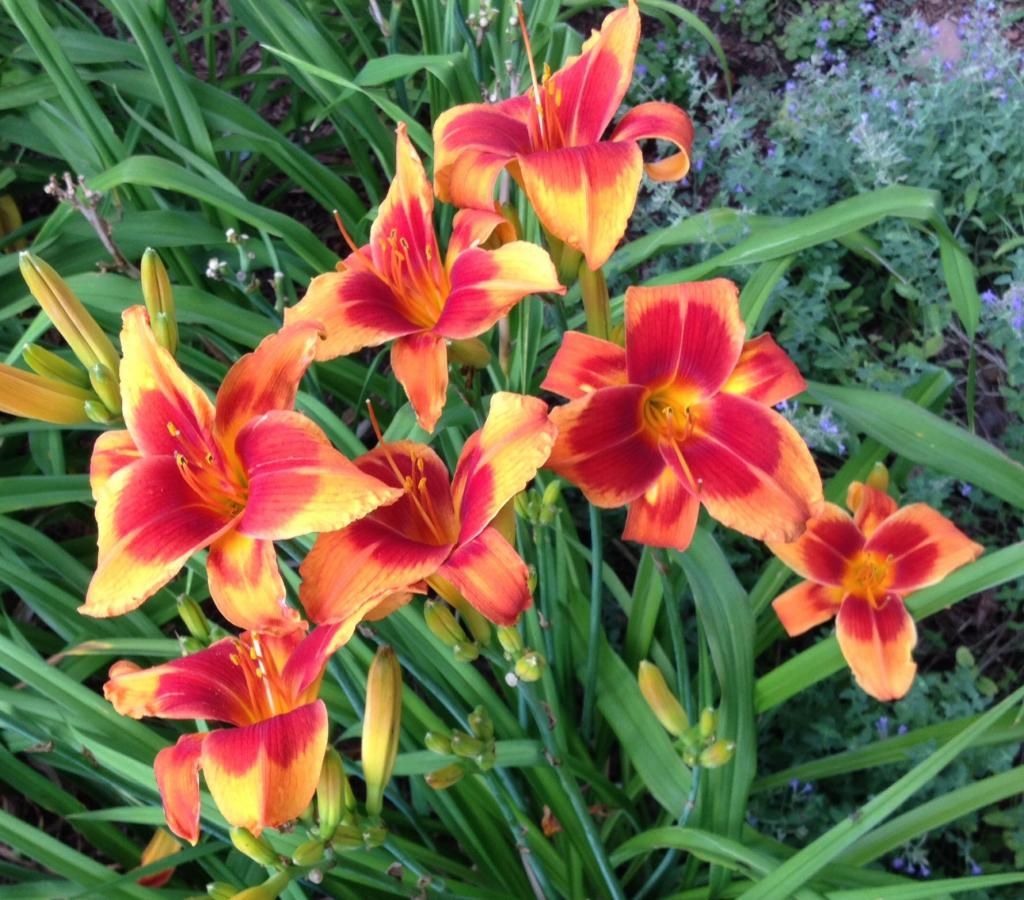 Chicago Apache just started and look at all those buds.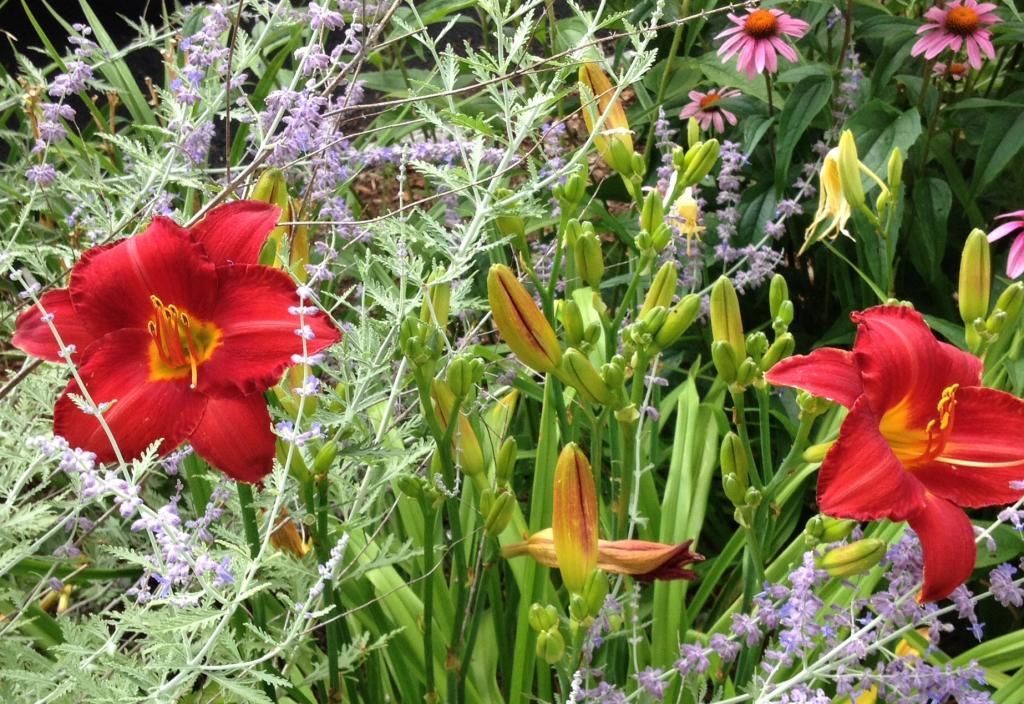 Caribbean Whipped Cream is huge.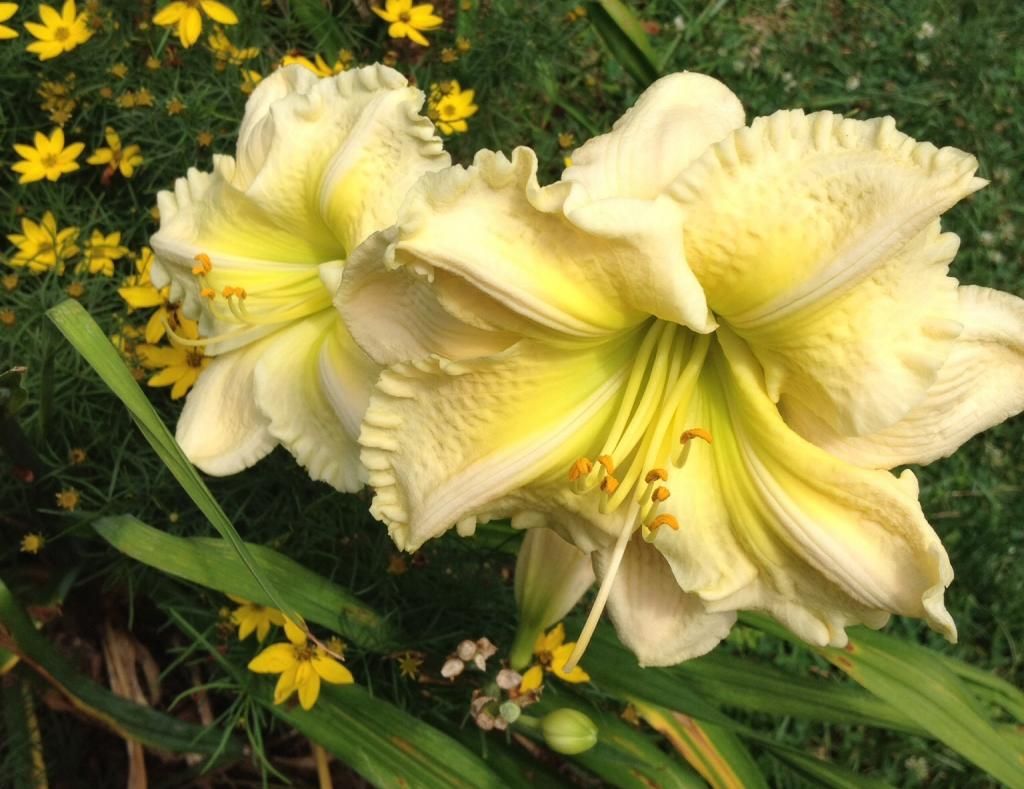 Emporer's Choice looking good. Blooms low but so bright.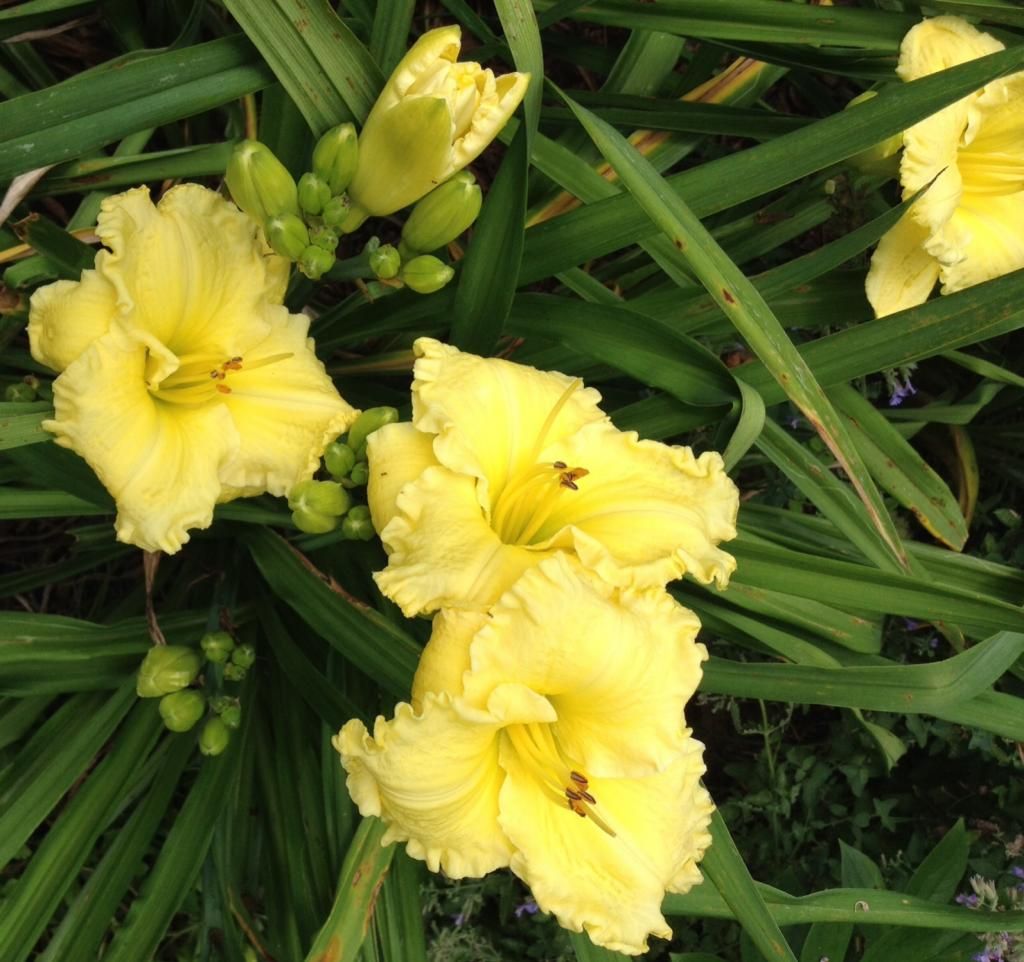 Broadway Gal really budded up this year.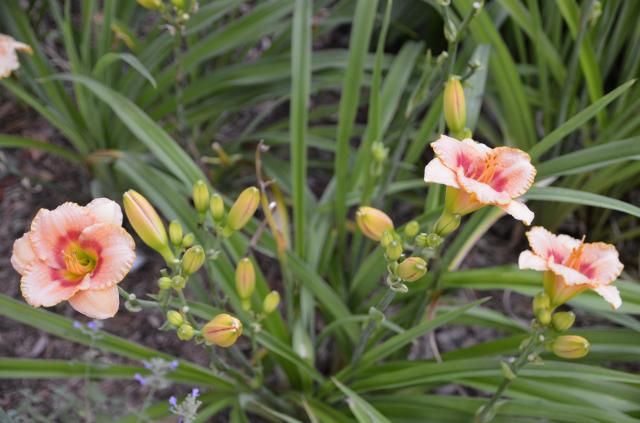 Lady Liz just started but lot of buds. I'll post a better pic next week.

Insider Trading loving the clouds today.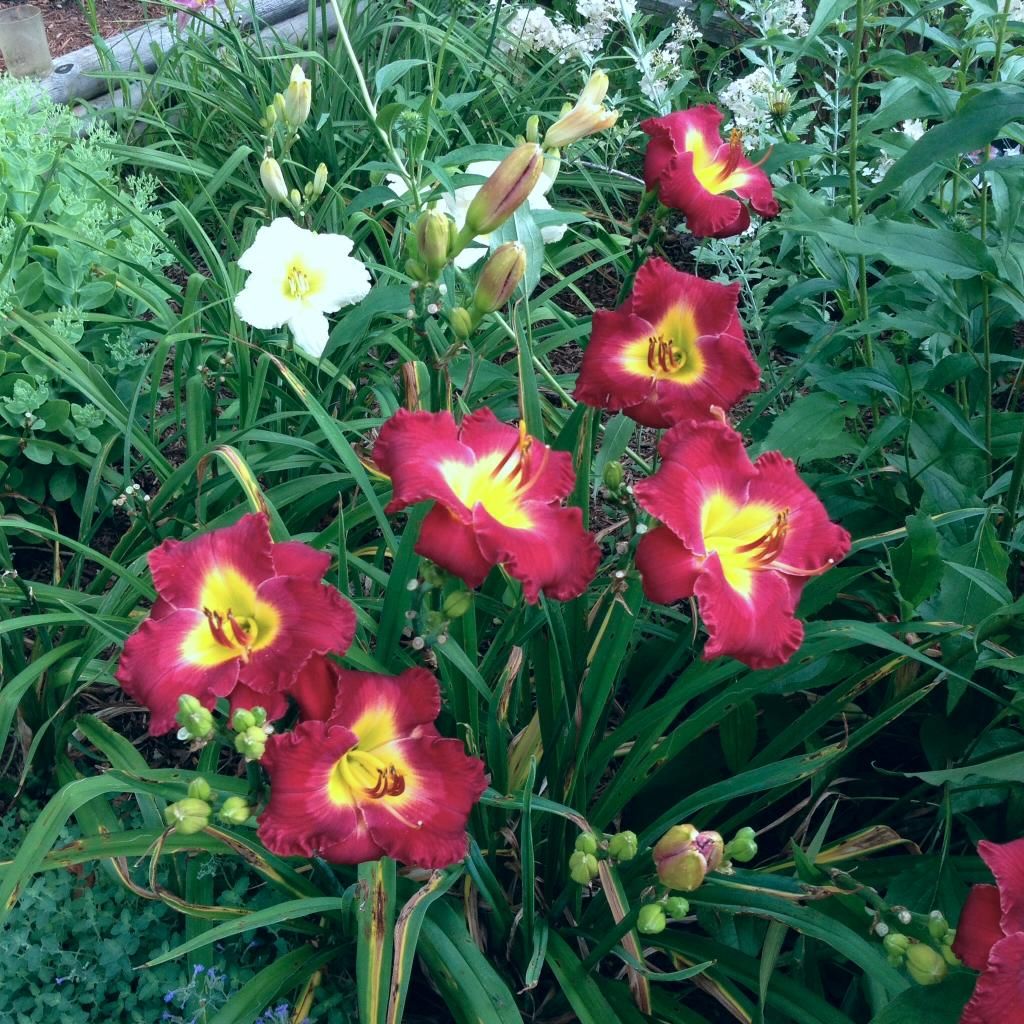 Best in Class looking good.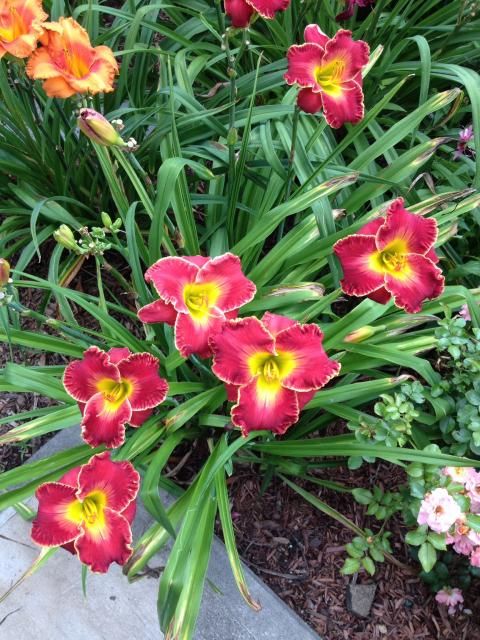 Desperado Love all stuck together.

Rue Madelaine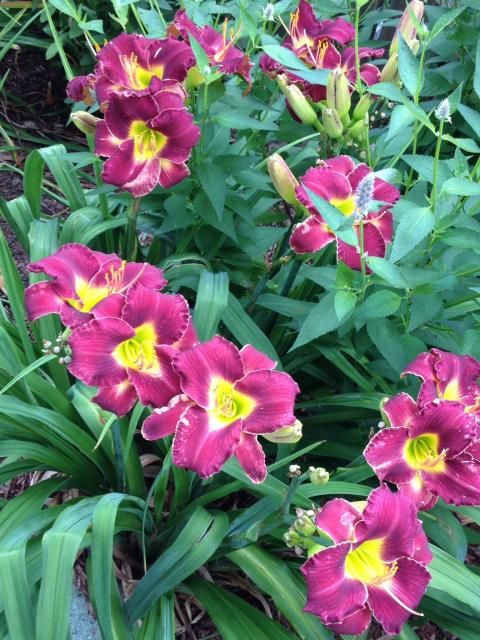 Russian Rhapsody with Cherry Cheeks (need to move too short there) with Buttered Popcorn and the orange in the left top corner is Alabama Jubilee