Lasagna Garden - done or more layers?
thetradition
(9b)
June 4, 2013
The site gets nearly full sun no matter what time of year. There was a natural depression on this site, including the root system of a tree that was cut down before I bought the property. So, I figured this would be a way to "fill in" the depression and make a bed without having to dig up tree roots.
I filled the depression with lake muck until it was level (that took six or seven 5 gallon buckets).
Then I covered the goop with a 5'X5' piece of corrugated cardboard.
On top of that I piled chopped up cat tail stalks and other miscellaneous weeds and stuff from the lakeshore.
Then I added a thick layer of partially-finished compost.
Then I added two bags of top soil.
Then I threw a bag of Black Kow on top of that.
Finally, I dusted the whole thing with a pound of Azomite.
Is that enough or should I make more layers before I cover it with black plastic for the summer?
I plan to put sweet corn here in the Fall.
Thoughts?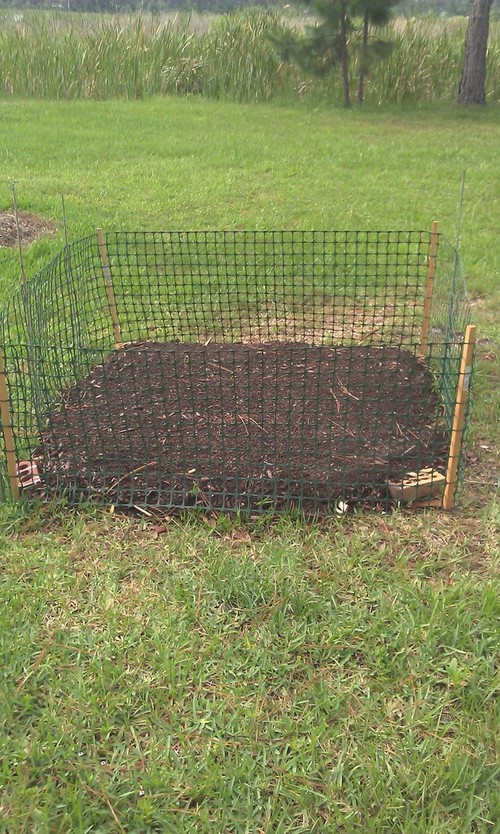 This post was edited by TheTradition on Tue, Jun 4, 13 at 11:27