Today's big haul! ID help?
jadie88
(7 MD)
April 24, 2014
I'm on a heuchera high right now! I bought some mulch at Home Depot and stopped in my tracks when I saw a large assortment of heuchera/heucherella...$7.98 for good 1gal pots!
The downside is that only a few of them had cultivar names. The others were so helpfully labelled "perennial coral bells." Hmm. You guys want to play the "could it be..." game?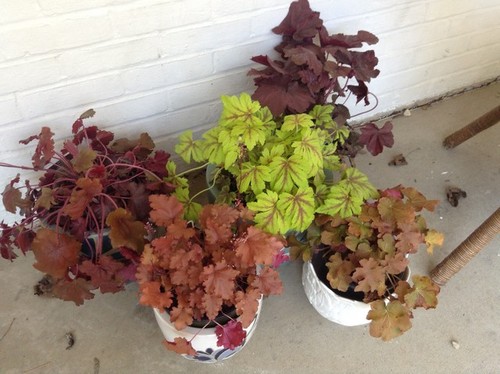 This post was edited by jadie88 on Thu, Apr 24, 14 at 18:35