Bunches of new ones today!
njmomma
(z6 NJ)
July 8, 2012
So, I quickly ran outside this morning to take pics before going to work (hate working Sundays) and I didn't have much time but here's what I got.
JOAN DERIFIELD - finally got a nice bunch today. Love it!
JOAN SENIOR - suffering from thrips but looking good today
TANGIBLE DISTINCTION - I wasn't crazy about this one because it's so orangy and short but it's a really really good bloomer with tons of buds. So, I decided to trade it last year and at the last minute kept a fan or two. It's recouperating now and in the end I'm glad I kept it.
EMPEROR'S CHOICE FFO - I like that it's crepey (sp?) but I wasn't expecting it to be so lemony in color.
ROYAL FROSTING - just getting started. This one blooms into the fall - it's a bud builder and seems to just keep going and going. I also am a sucker for whites and I like the form of this one.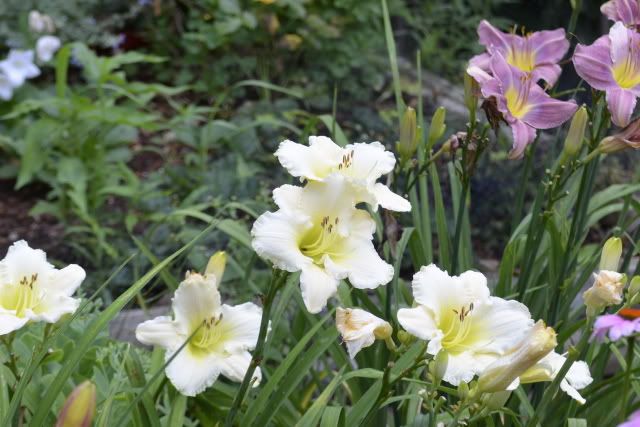 JEN MELON - starting already. Hidden by perovskia.
MOUNTAIN ALMOND - love the bright center. Did much better last year but still good.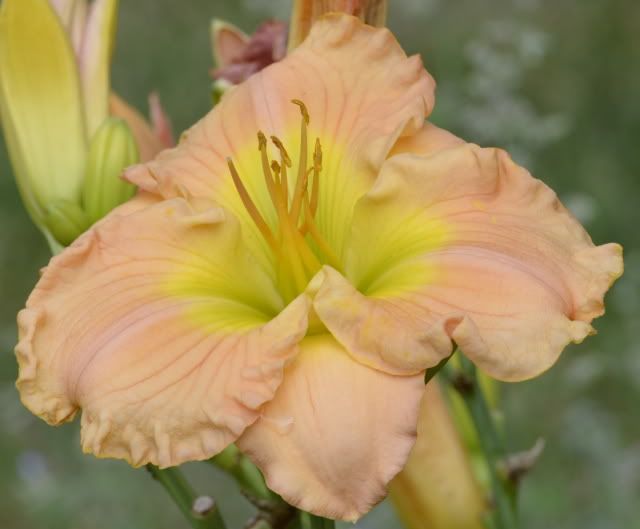 APACHE WAR DANCE FFO - starting already. This one puts up rebloom scapes in September. Gotta love it.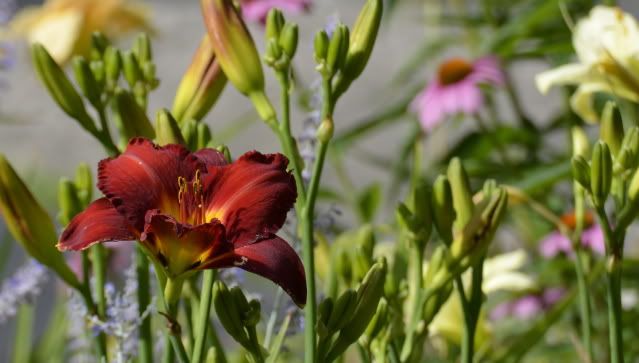 AUTUMN WOOD - another one I was thinking of getting rid of, but I'm glad I kept. It's very short so I put it at the front of my front bed. I love the color and form.
VICTORIAN LACE - last flower today. Barely bloomed since I got it but it's still considered a newbie so I'm giving it another 2 years to prove itself.
BIG SUR and DRAGON KING - I love these both!
COOL MOON RISING - got this in a trade a couple years ago and it's never opened fully but I really like the color and crepey-ness of it. It has many more buds this year than ever before so I'll keep it another couple years and see how it does.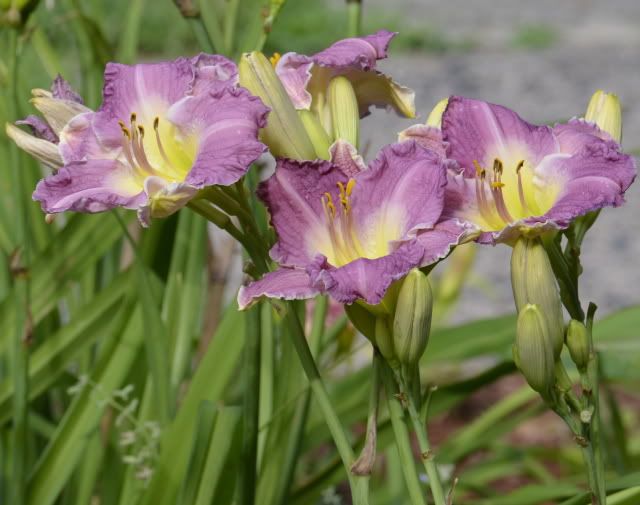 I heard a clucking/clicking noise in the tree and this squirrel saw me and froze. I thought it was a funny pose to stay in.