Pics of rainy day heucheras
Some pics around the yard of my heucheras after some much needed rain. Help with the NOID's if possible is appreciated. Thanks!
NOID
Mahogany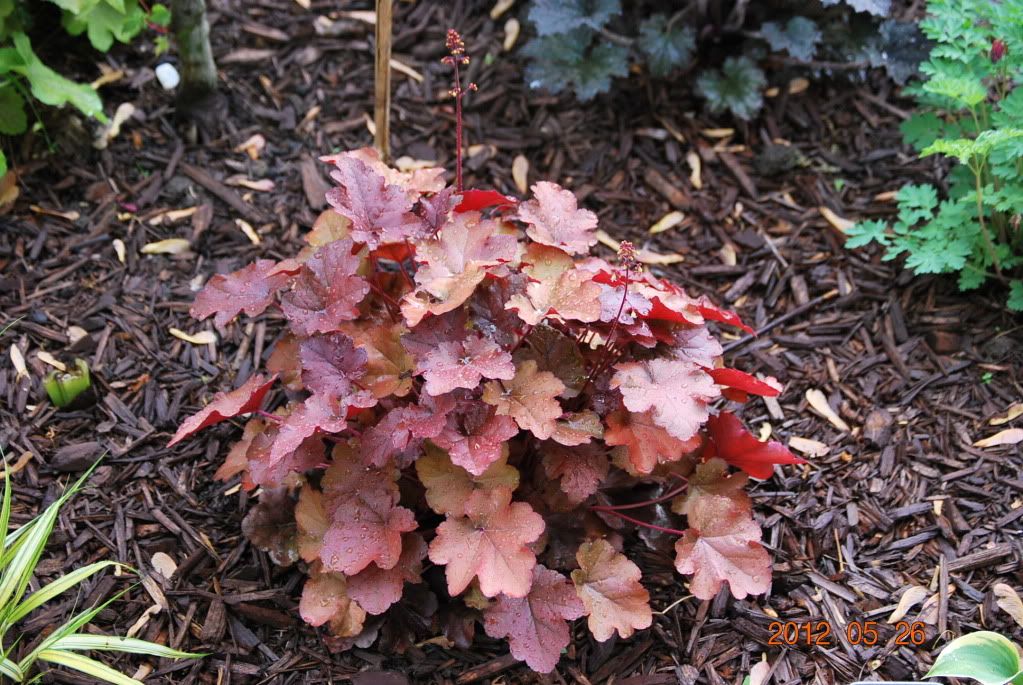 Encore
Heucherella Sweet Tea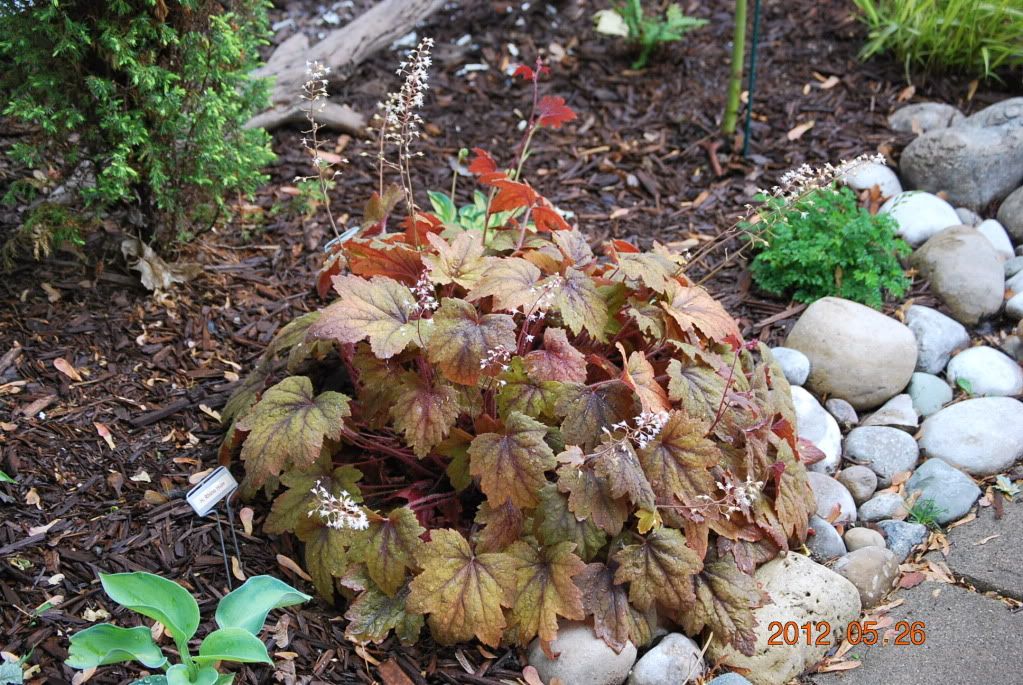 This one was labeled Autumn Leaves, but I am not sure if that is right or not.