OT: Why do I need so many tomatoes?
newyorkrita
(z6b/7a LI NY)
July 30, 2012
So you all know by now that I really got the tomato gardening crazies as well as general veggie garden crazies this year. Really bad crazies ha-ha.
But I get good natured kidding here about why I need so many tomatoes. So I thought I would tell you. First off I eat lots and lots and lots and then give away far more than I eat. The neighbors that were not happy with the general lack of tomatoes last year are really happy this year.
I already gave tomatoes to my favorite neighbor and friend four times last week. Then the same amount to two other great neighbors. Then I brought two big bags of tomatoes to my car mechanic that really takes fabulous care of my cars. Had to make sure I dropped off pleanty as I know all the mechanics in that shop. So pleanty for them to share.
Today a friend stopped by that comes around every few weeks and of course got tomatoes. Another neightbor happened to come by and look while we were out there with the tomatoes so they got some also.
Many times the tomato giveaways included cucumbers. I don't know why but I just love to grow tomatoes. I think I need a farm LOL!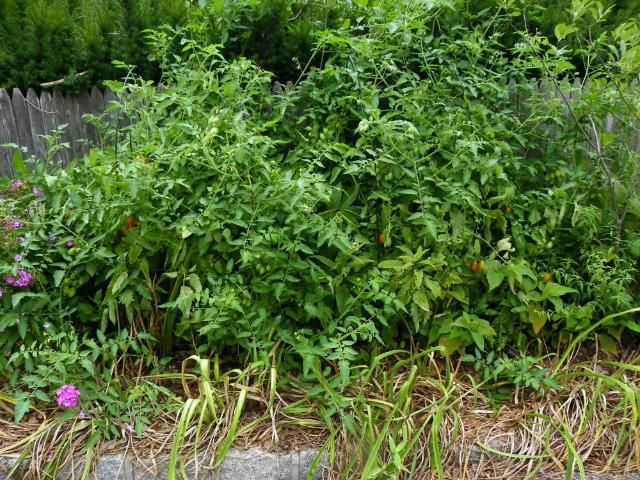 Juliet tomato jungle. Four plants growing in back of my driveway side daylily garden. These plants produce like crazy!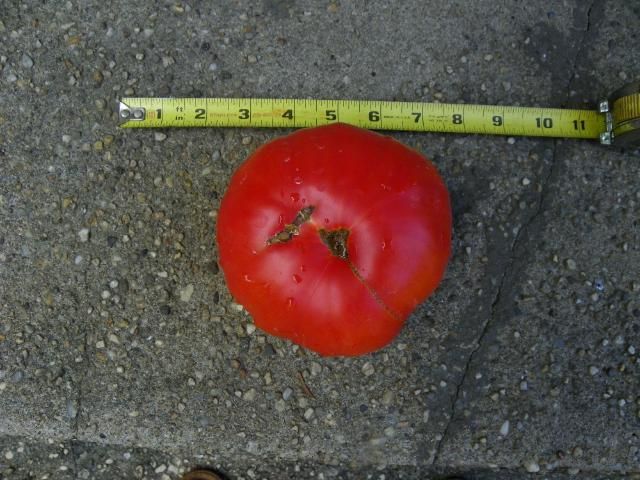 The largest tomato I have picked so far is this Beefmaster I picked today.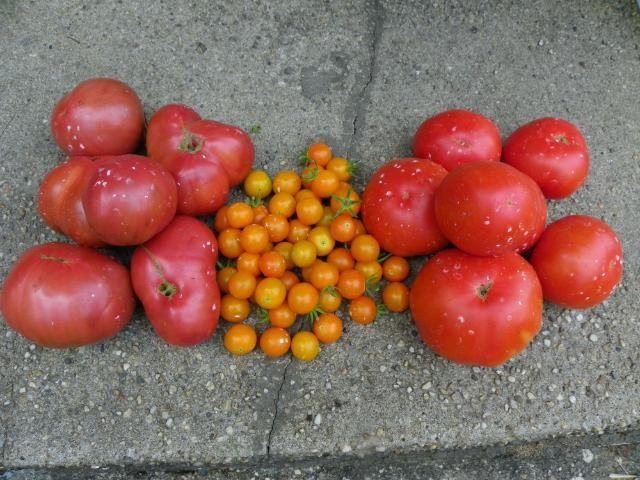 Cherokee Purples on the left, Sungold middle and Big Boys on the right.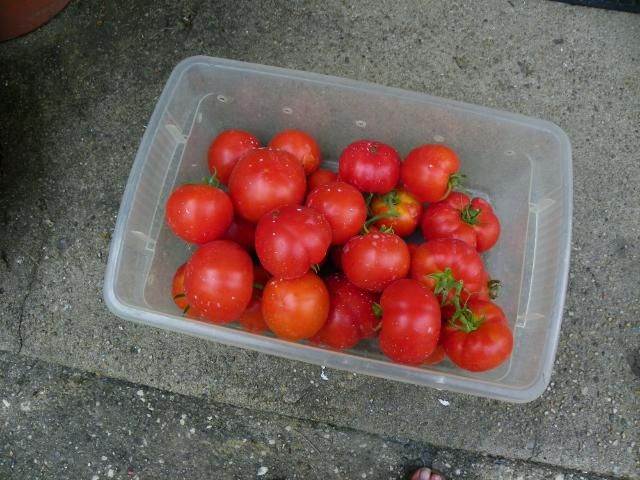 Whoppers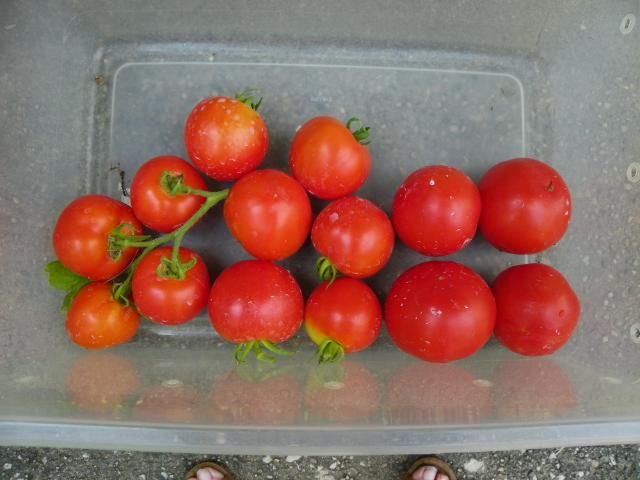 Early Girl and Superfantastic tomatoes.
Beefmaster and Better Boys.