mint turning purple?
I've been growing spear mint in a rectangular window box, and it was doing fairly well this winter (I'm in a subtropical climate) but recently some of the leaves have started going purple and in some cases yellow. Here's some pictures.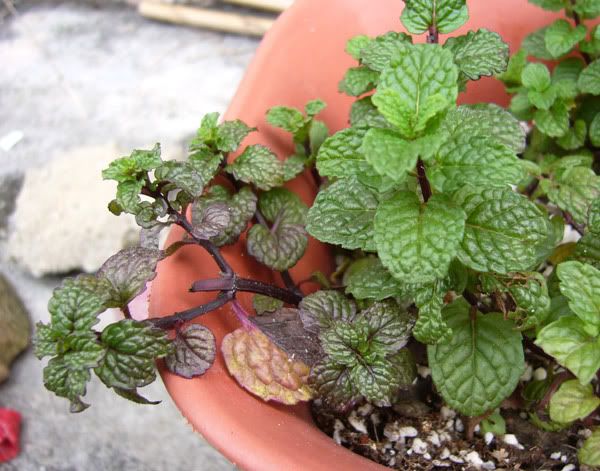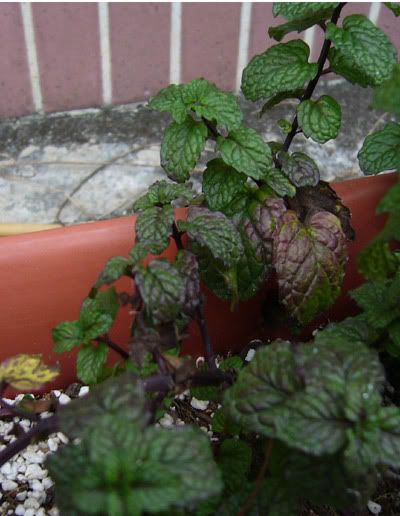 Is this a phosphorus deficiency? Or too much fertilizer?
It also seems to be putting more energy into growing runners than into growing bigger leaves. Is there anything I can do to nudge it the other way?