Nearing Peak on Friday
maximus7116
(MI)
July 11, 2014
Walking through the gardens today there is so much blooming and I realized I'm probably nearing peak bloom. Here's the cream of the crop for today:
JULIANNA LYNN (with Mary Todd in the background). JL isn't the strongest performer here, but I love the pristine pink and white bloom and can't bear to part with it.
STOP YOUR SOBBING, a Hanson you don't see very often, that's planted in part-shade: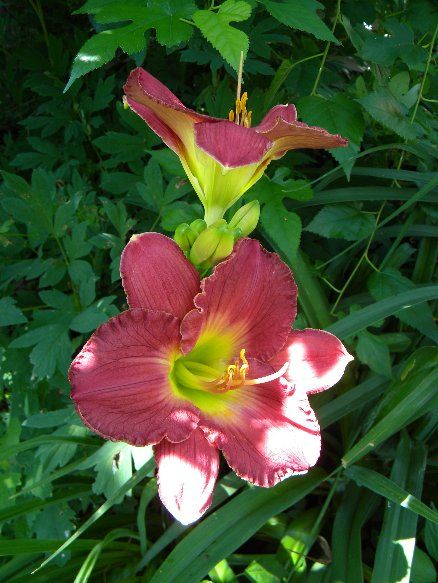 COGNIZANT DISSONANT:
HELAMAN, an oldie taken before the sun came up this morning: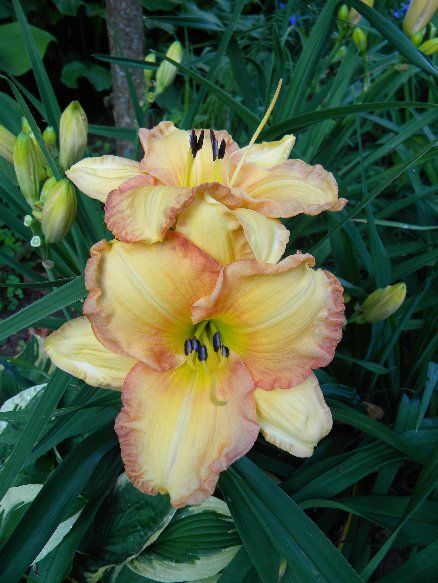 TWO SUES is a blooming machine in full sunlight: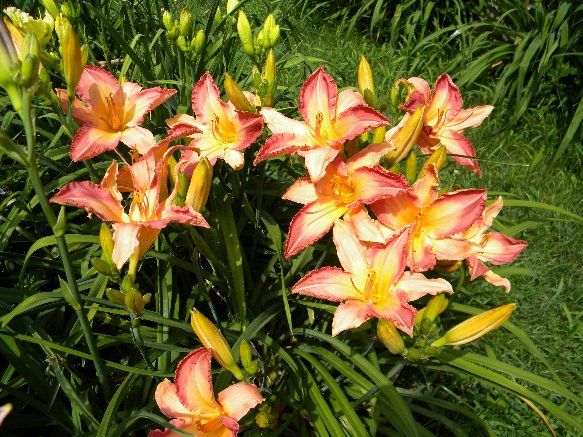 WILD CHERRY WINE. It's finally blooming, all you Southerners!
GOLDEN SCROLL, another reliable oldie:
LOUNGE LIZARD, which I thought I'd moved to a better spot, still blooms in the shade:
SACCO AND VANZETTI:
Chris