What's wrong with my Hibiscus?
krismast
(6 S.E. PA)
May 27, 2013
This is an Erin Rachel Hibiscus that I about about two months ago. While it was indoors I bare rooted it and planted it in Al's Gritty Mix. Since then it dropped all of its original leaves and has replaced it with these. However these leaves seem stunted and won't grow. There does appear to be some dieback in the top branch. I am not sure what's going on. I haven't been overwatering it, and I feed it regularly with Foliage Pro. I just recently have started to slowly move it outside to more daylight. Do you think I just need to be patient and see how it reacts to more heat?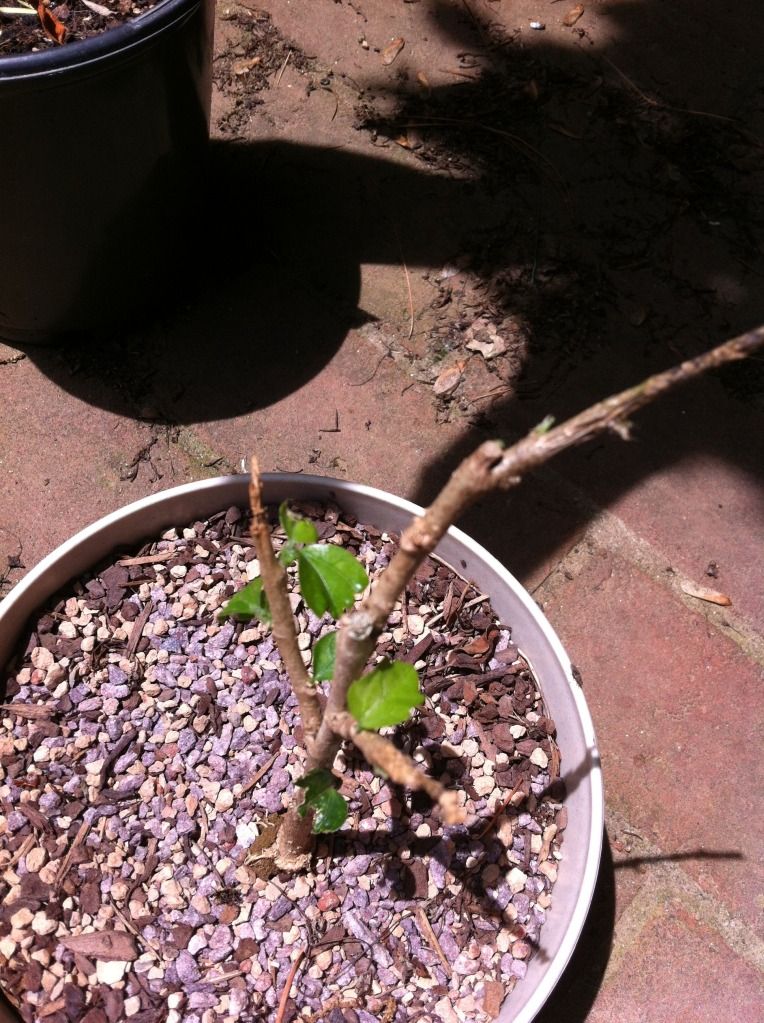 Thanks for your help!
Kristopher