A few rebloomers on Saturday
shive
(6b TN)
July 26, 2014
I definitely don't have as much rebloom as in past years. Last night while I was watering, I noticed Bella Sera, Lillian's Jinger Bred, and Ice Cream Emperor have rebloom scapes emerging. And I was so excited to see my new seedling with the pincher throat (Symphony of Praise X Henry Lorrain) has one too. Some of the new ones I received are putting up rebloom scapes too: Red Edition, Spacecoast Francis Busby, and Jeanne Deaver's Dream. I'm looking forward to seeing those bloom again.
Here are the rebloomers from today:
JITTERBUG BLUES - Don't know what caused the little spots, but the color was excellent.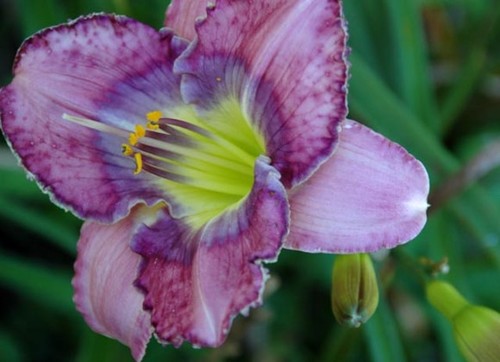 This post was edited by shive on Sat, Jul 26, 14 at 22:48