My Hillside Garden: summer and autumn pictures!
I finally got around to posting pictures of my garden in full bloom. I had posted some early spring pictures here:
http://forums.gardenweb.com/forums/load/hillside/msg0523101216137.html?3
A few years ago this was covered in Japanese Knotweed and Mugwort, so there is hope for nasty hills!
Here's some pictures of the garden in full bloom. There are still some empty spaces to fill in.
Eastern redbud, rudbeckia fulgida, purple coneflower, little bluestem, red chokeberry, and phlox subulata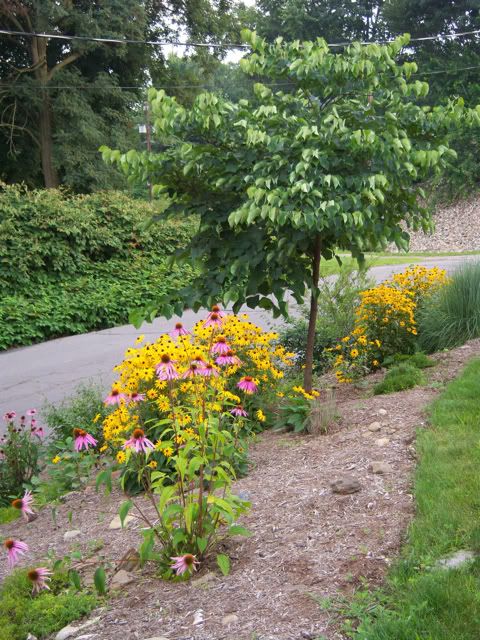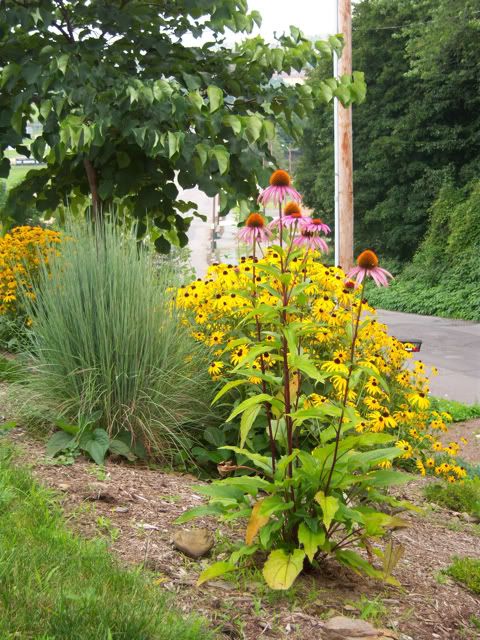 This one has switchgrass, and serviceberry in background: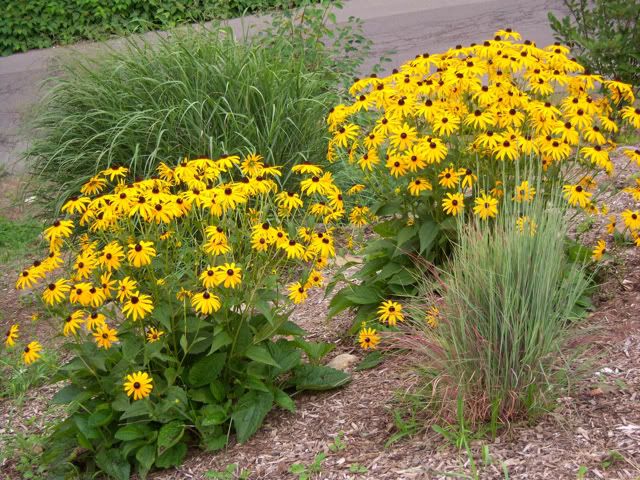 Autumn:
Grey Owl juniper, serviceberry in fall color, little bluestem in fall color, a little peek at Penstemon digitalis "Husker Red" also in fall color.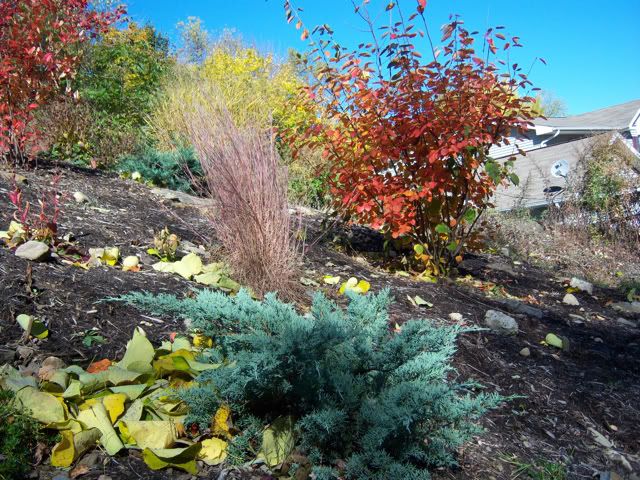 Penstemon, chokeberry, bluestem, with neighbor's trees in background (Darn Norway maple.....)
Long shot of entire hill, including unfinished areas. Eastern Redbud has inconsistent fall color, and this was not her year. The prior year it was a brilliant gold that only lasted a few days, but this year we had a wind storm and she shed her leaves before they turned: