Starting a hillside vegetable garden
We are just starting to put in a hillside veggie garden. We are thinking of starting with a 4x10 plat then expanding it yearly. Do you have any suggestions/advice or any pictures of things you have done that work? Also, any ideas for easy things to start in a vegetable garden. We were thinking tomatoes and squash.
Thanks.
Here is our hill....
Above is a sideways look at the hill, the plan is to start the garden about 24 inches from the fence then go out 10 feet and up 4 feet.
Above is a top down view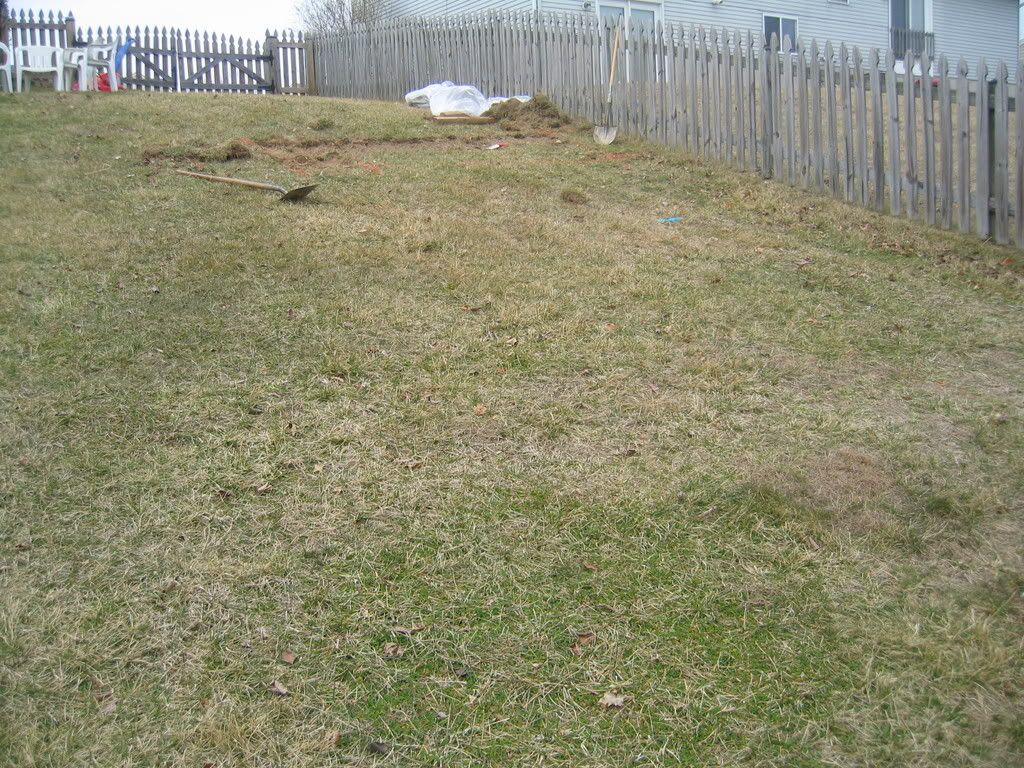 Above is taken from the bottom of the hill
Thanks again in advance....