suggestion for stopping or slowing down rain water on hill
Hello friends,
Feel frustrated now, After finished hill with plants every year
rain falls and wash off everything , please need suggestion to stop rain water coming down from hill, My house is in lower part of subdivision and other neighbors water coming to my back yard. This year i did put 500 pachysandra. But waiting for rain fall to wash off. Please help. Please check link for pictures.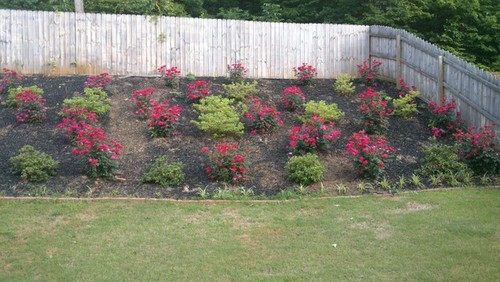 Here is a link that might be useful: photobucket
This post was edited by dhaval on Sun, Mar 16, 14 at 15:33