Pictures: HELP - landscaping/hardscaping on a hill
tom8olvr
(Z5 MA)
April 17, 2008
I'm so glad to have found you!! I'm looking for help with
my hill! I've recently moved to a new house 1.5 years ago.
I thought I'd wait to tackle the hill out back, but it's
driving me to drink (like I need another excuse). So, I'm
wanting to give this hill area out back some functionality.
Ok, it's useless now - I use it as a nursery for plants that I
don't know what to do with. The previous owner used it for
junk - concrete block, etc. THe hill is not that BAD, but
we entertain a lot and I'd like some function to the area...
like may be a natural rock retaining wall with a patio for
a table and chairs? Or natural rock retaining wall with
granite steps going down to the water and flower beds/plantings?
I'm really at a loss with trying to think about the hardscaping
for this area... Anyone Ideas??
Ok, here's the hill from the bottom. Previous owner put
rocks all over this hill -whilly nilly... We own about 10-12
feet BEYOND the rocks in this picture. As you can see, I'm
in DEEP shade (and I'm happy about it). WE have approx 12
mature oaks out back and approx 12 in the front. I'm on .33
acres.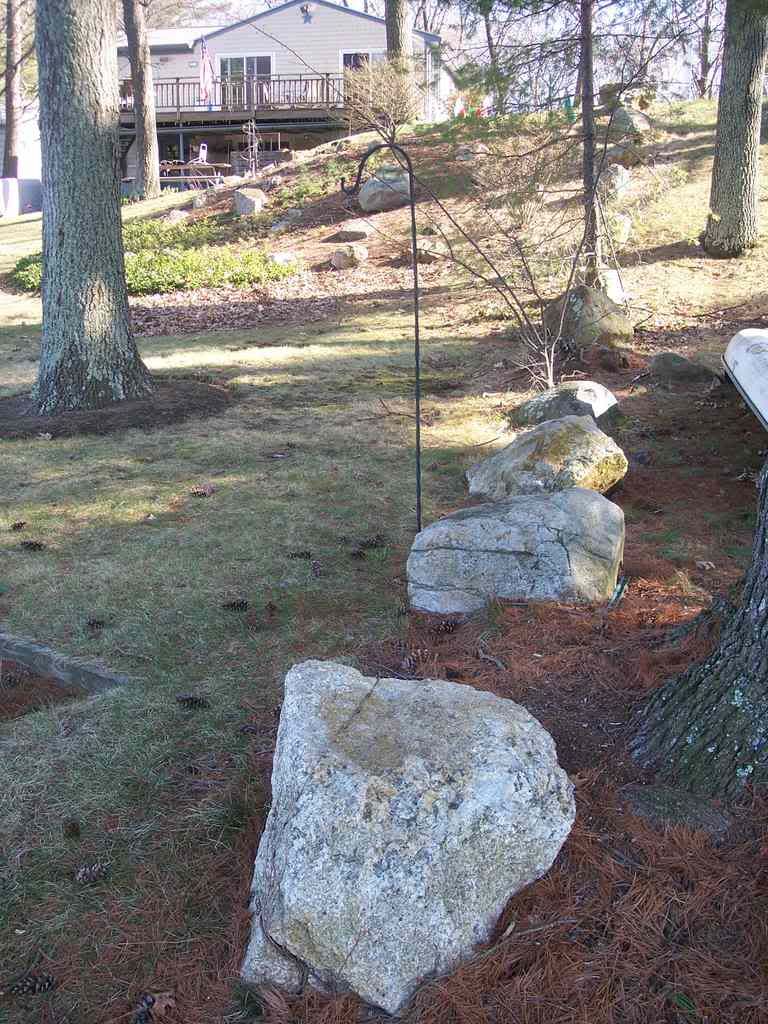 Hill from the bottom again:
Hill again from the bottom: (shows ground cover):
Close up of ground cover:
Whole back yard from bottom (from water):
Hill from the side (on "patio" under deck):
Hill from the side (on patio) showing BAD stairs:
hill in the summertime: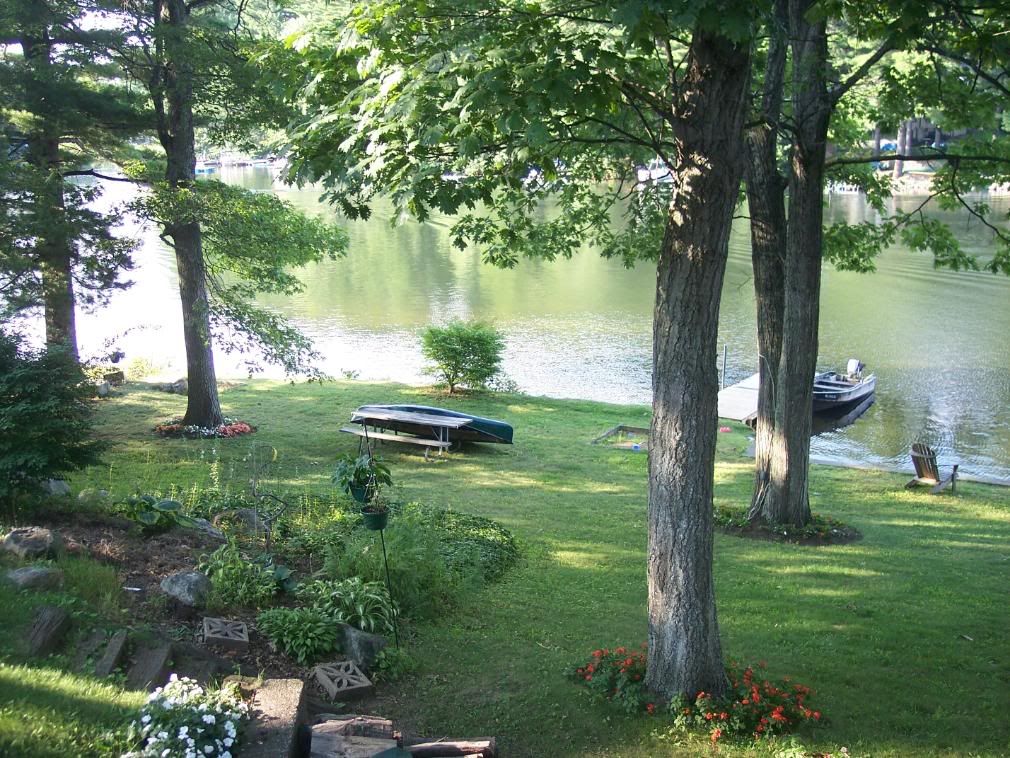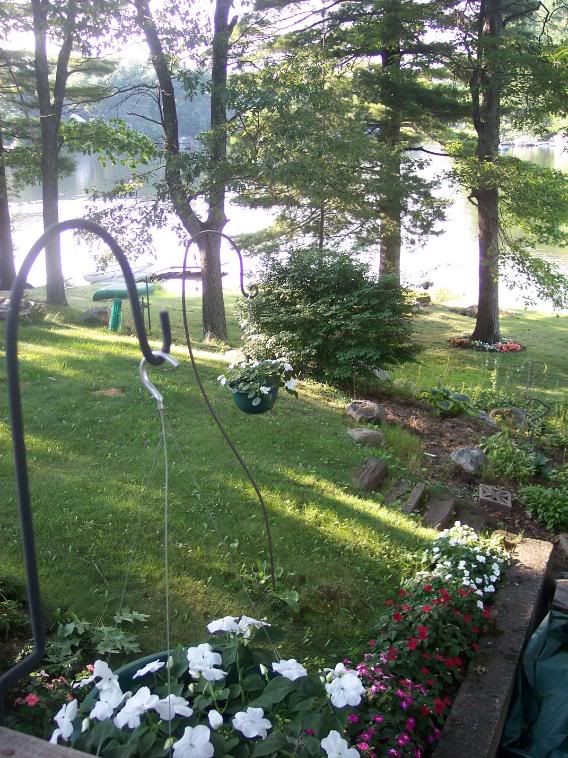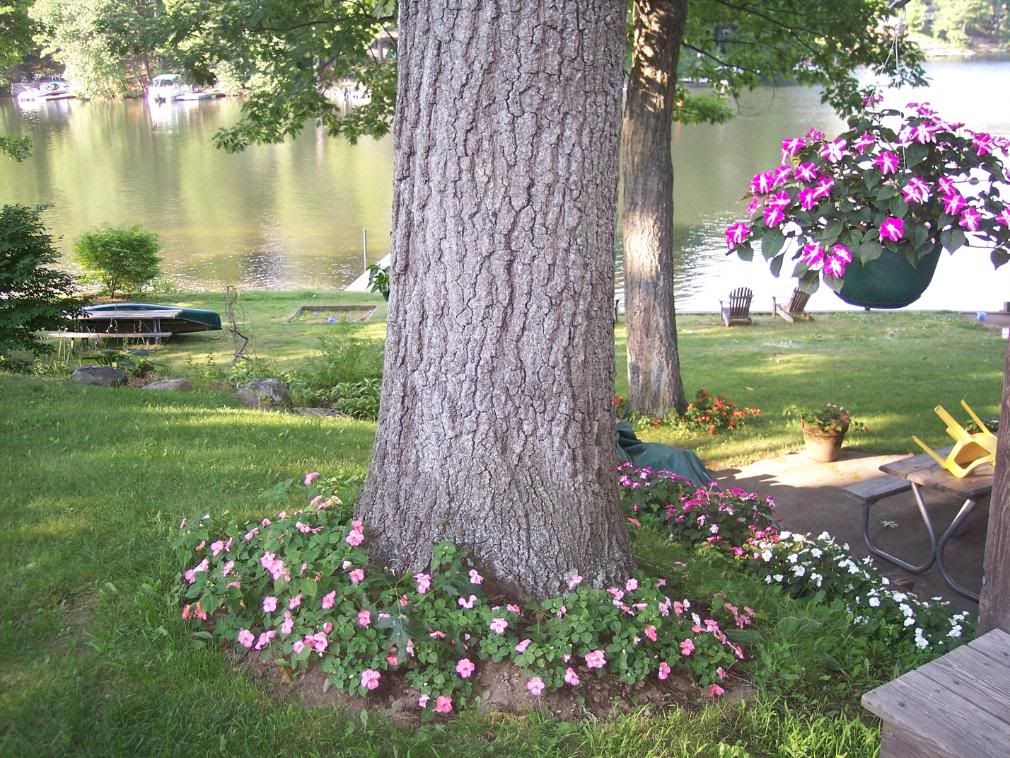 Front yard in summer: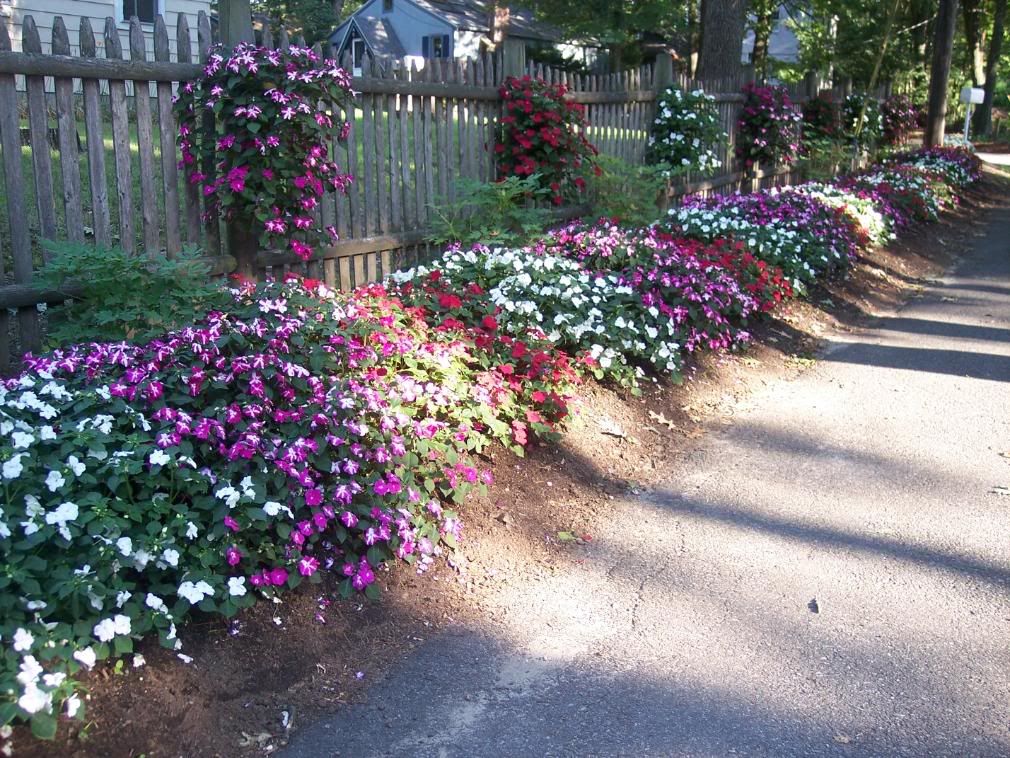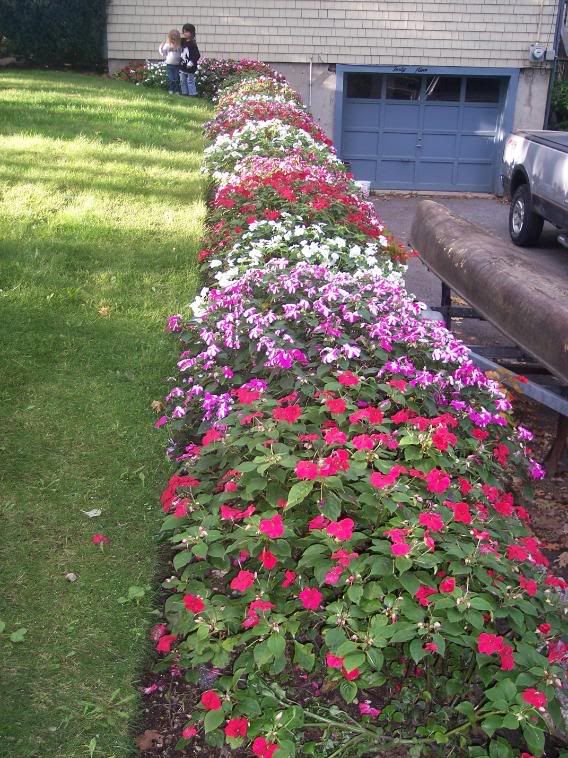 Front yard now:
Anyone any ideas for that hill???