Should I TRim Or Not??
evie1955
(z9 Tampa)
June 7, 2012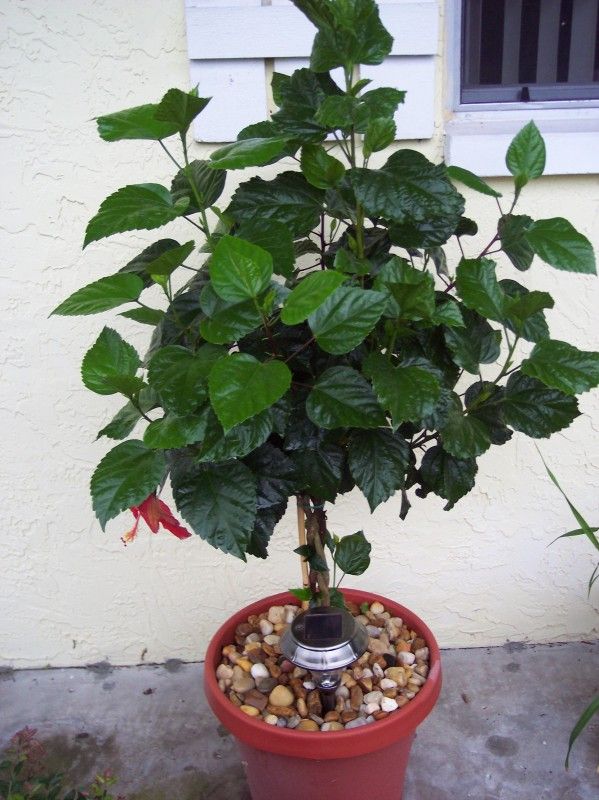 Quick question for you. one of my tropical braided hibicus trees has just about finished a flush and the leaves are growing like crazy. I was readig that it's suggested to prune them throughout the growing season to promote branching and more flowers.
I live in Tampa. What do you think, should I wait until the next flush is over or should I go ahead and trim a little this coming weekend?
Thanks in advance, here's a pic I just took:)