Rose of Sharon - how to dry for tea??
I want to dry my Rose of Sharon flowers but I'm not sure when or what part.
Do I do it before they open? while open? or after they're done blooming?
While they're open the pistil is all covered in pollen - seems like that would be weird to have in tea... Attached is a picture of what they are dropping after they bloom.
I have searched for this info - most sites just say use flowers fresh but I want to dry them... It's different than for regular Hibiscus (this page is great if you're looking for that info: http://blog.cherylsdelights.com/2013/03/harvesting-hibiscus/ )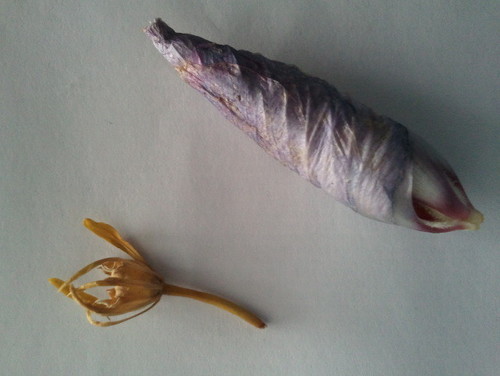 This post was edited by dzr4 on Tue, Jun 25, 13 at 20:46