Help with large and steep hills- dealing with erosion
ewigerginkgo
August 27, 2008
Hello!
IÂm a student at Ohio Wesleyan University hoping to get some tips on dealing with erosion! OWU is taking efforts to go green as part of our National Colloquium, a program that invites in speakers and shows films revolving around a theme. This year theyÂve also added on the requirement of having student-led groups that are following their own "green" ambitions. IÂm leading a group thatÂs focusing on the plant life and improving OWUÂs plant care, but I wanted to piggy-back in fixing a few of the larger erosion problems on campus since the plants can assist in that. I have two areas that I want to look into repairing, but I wanted to get some tips/ideas from people who have a better idea on how to do this sort of thing! I have no idea what sort of cost restraint IÂm going to be under, so IÂm leaning towards trying to keep costs down, if only initially.
The first area I want to fix is along the main campus walkway, which goes down a large hill, and has deep ruts in it from rain. It currently has stone and some plants in it, but the washing-out is still occurring.
The other area is behind an academic area on a steep hill where grass is refusing to grow because of the shade trees. The trees all have a large amount of root exposure.
Any help/tips/ideas would be highly appreciated!!
Area 1: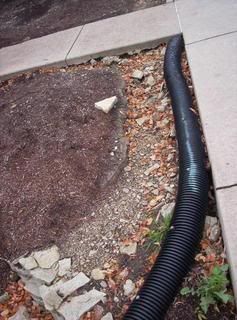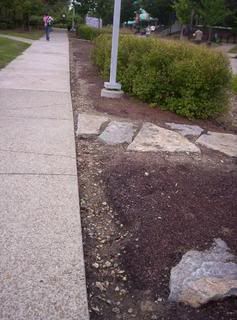 Area 2: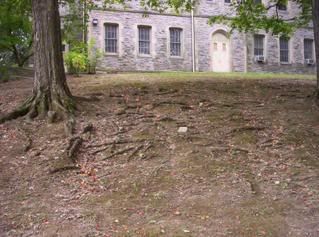 Thank you in advance!!