Pineywoods cattle and Gulf Coast sheep
stoneunhenged
April 24, 2007
Here are some pics that I took yesterday evening.
I have three Pineywoods cattle (two heifers and a bull) on about six acres of, well, piney woods. Here's the bull and a heifer: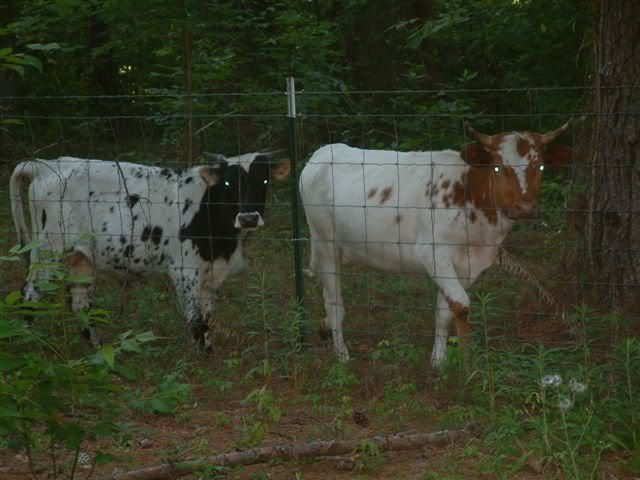 I have six Gulf Coast native sheep; one ram, four ewes, and a three-week old lamb. (If you think about the lamb's coloring, it makes you wonder whether he kept his eye on the ewes at all times.)
The ram:
Ewes and lamb: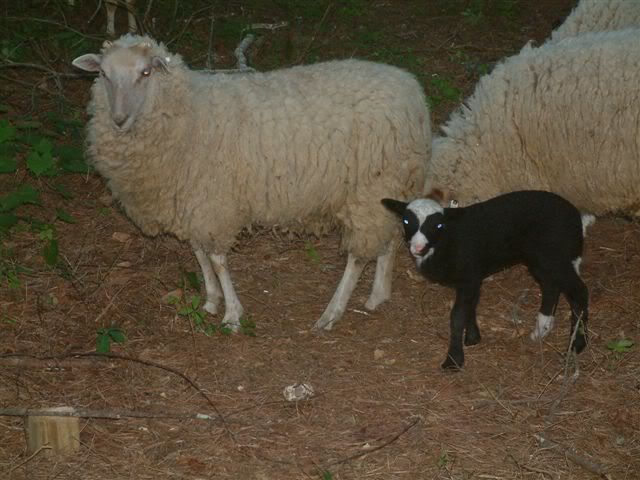 Both these breeds are ideally suited to where I live in North Florida. They are heat tolerant, naturally parasite resistant, and have gone through 500 years of natural selection to adapt to the local habitat.