Anything new in the herb garden this year?
fatamorgana2121
(Zone 5/6)
May 16, 2010
Is there anything new in your herb garden this year? Here's something new from mine.....
A few years back, I planted some maralroot (Leuzea carthamoides 'Lujza') seed. I got two plants out of that and this is the first year one has decided to bloom: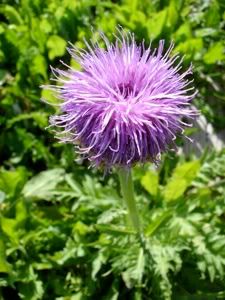 It has rather interesting, toothed foliage as well: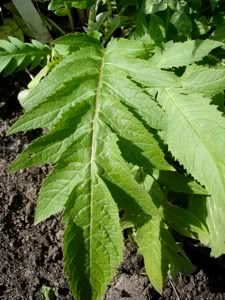 The plant is an interesting medicinal herb from Russia. For those in the Frozen North, this plant is hardy to zone 2!
I got the seeds from Richters and those curious about the medicinal properties can read more about it on their maralroot page.
Anyone else have anything new?
FataMorgana