At their best today - and all budded up
njmomma
(z6 NJ)
July 7, 2012
I think my back garden was at its' peak today.
DOMINIC was at its' best even after a full super hot day. These were taken at 7:30pm tonight.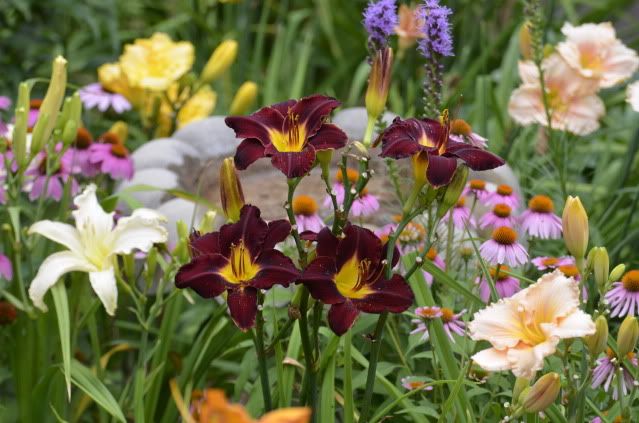 BUTTERED POPCORN
ALABAMA JUBILEE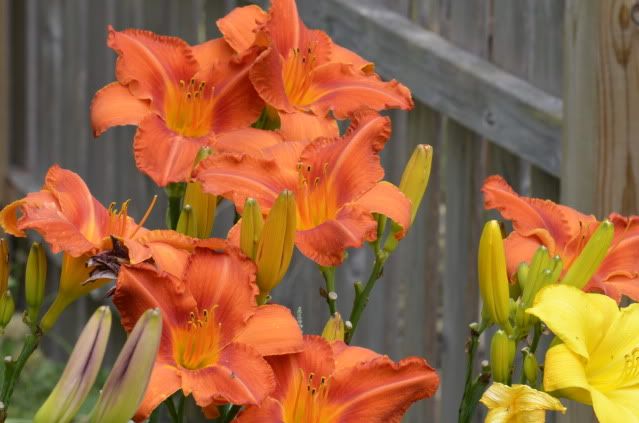 and ELEGANT CANDY - a great daylily as you can tell by all the buds just waiting to pop.