Hibiscus Repot now?
jane__ny
(9-10)
December 16, 2011
I moved this plant with us from NY where it spent the winters indoors. It always lost its leaves after getting spider mites. Would recover and re-leaf, I would move it outside in June where it bloomed all summer.
We moved to Florida 3 months ago and I put the plant outside in partial shade. It has almost doubled in size and flowers constantly. It has also outgrown its pot and requires water daily, sometimes 2x a day or it wilts.
It is now December and its obvious it did not go dormant.
Does anyone know what type of hibiscus this is? Can I repot this plant now? It will need root pruning as the root ball is very compressed. Or - should I wait until spring?
Thanks,
Jane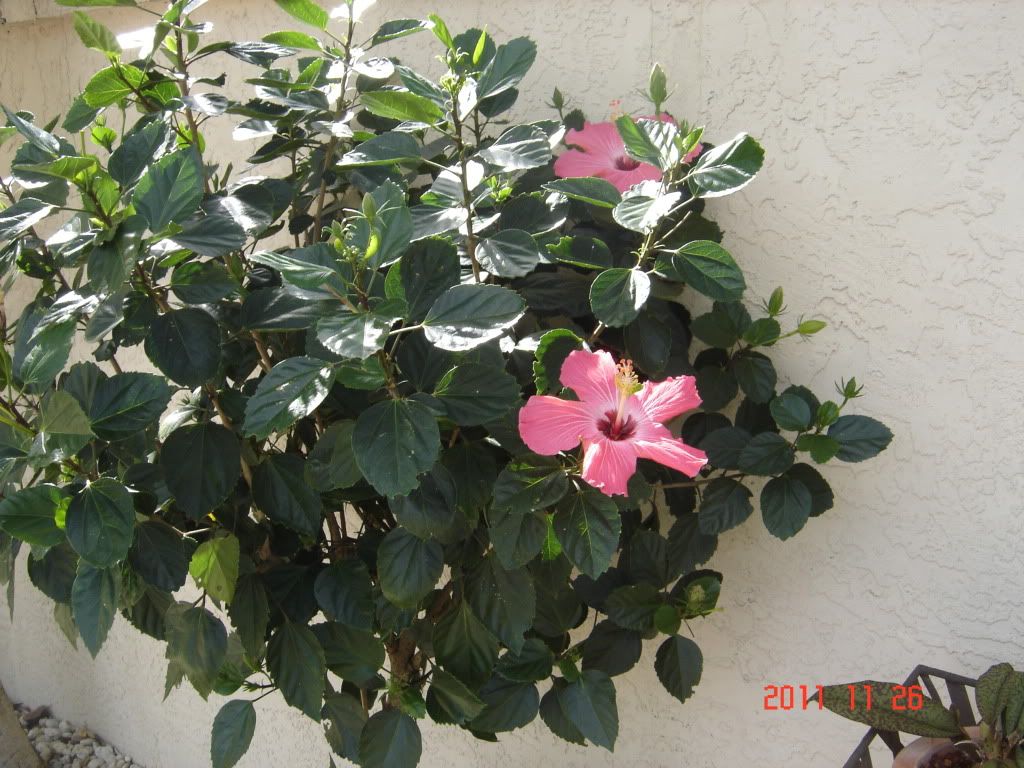 Its the plant on the left in the pic