Can I save my basil?
asm198 - Zone 6a (MO)
June 12, 2014
Something is rapidly destroying my basil plant and I'm not sure what it is or how to kill it. I bought this as a plant and it's been planted for two weeks. Also, not sure if it matters, but we've had rain for the past 5 days.
This is what it looked like on Monday.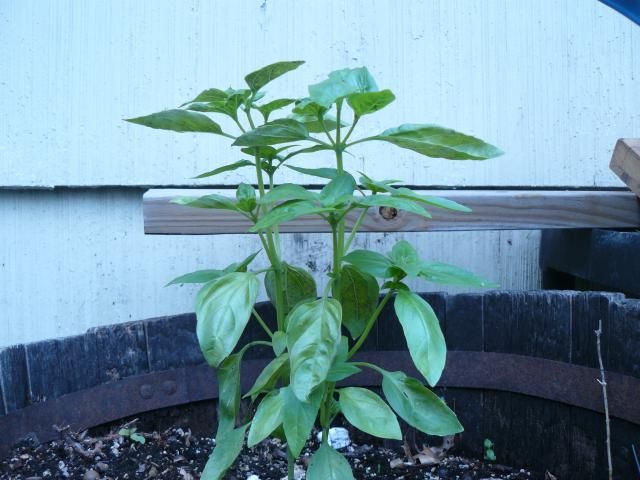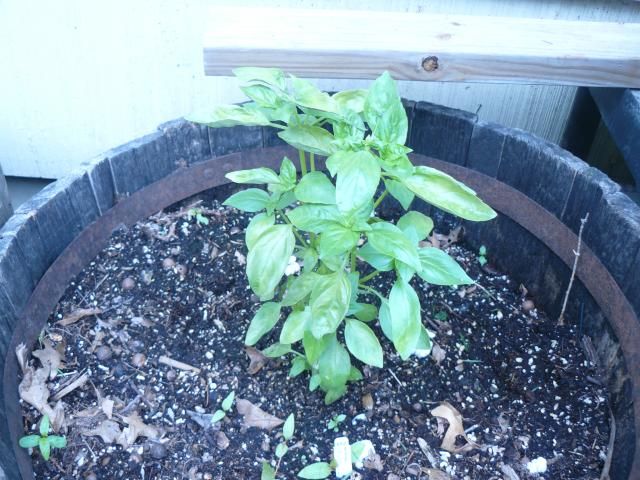 And what it looks like today.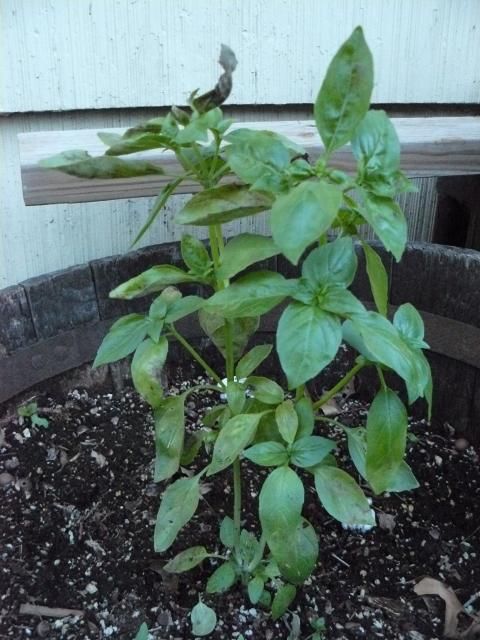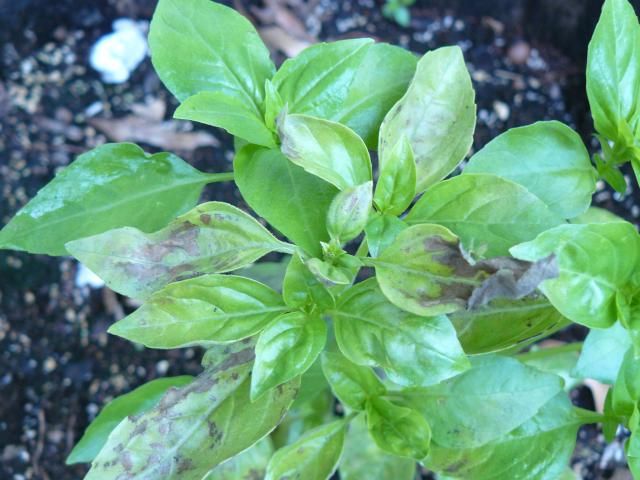 I didn't notice until I was reviewing the pictures, but I want to point out what looks to be a grasshopper in the last picture, next to the curled up brown leaf. Could that be what's eating my plant?
Also, am I overreacting here? I'm not new to gardening and realize that plants aren't going to stay pristine, but it's concerning to me that it's gone so downhill in 72 hours.