Shhhh! ... Hosta Sleeping
A beautiful sunny spring day and I took a pic this morning of the shade garden. As you can see, the hostas are still sleeping soundly beneath a protective blanket of melting snow. The ground is frozen rock solid at least a metre deep.
Lots of grumbles about winter on this forum. Here in the Ottawa Valley, it was the coldest ones in recent memory but very far from records for cold and certainly, just average snowfall. The hostas should all be fine. When the ground thaws and they poke pips through likely in early to mid May, the chance of frost damage will be almost over.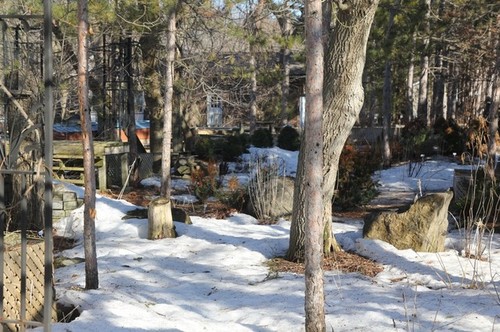 This post was edited by Dougald on Thu, Apr 10, 14 at 8:47