Weekend Best
maximus7116
(MI)
July 20, 2014
I've been slowing down the last week because of back issues, but managed to snap a few photos from the last couple days:
FFO on BEYOND A REASONABLE DOUBT. Subsequent flowers have shown more curling: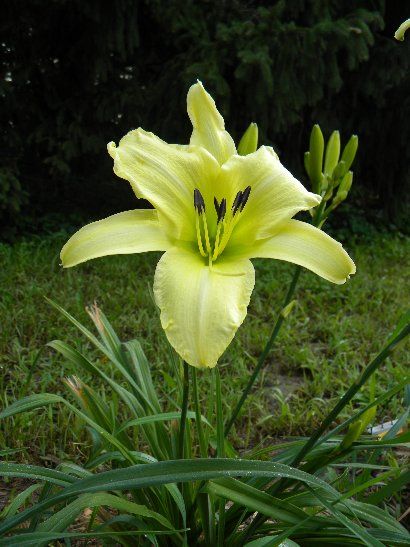 RAMBUNCTIOUS ROSIE FFO: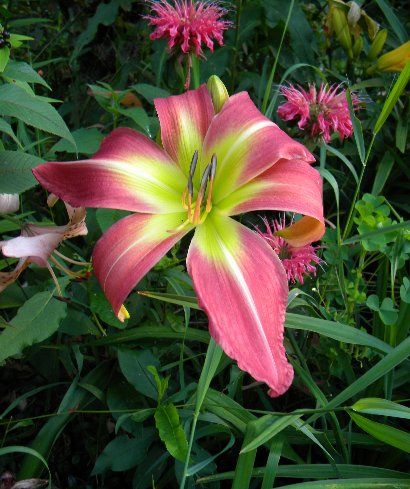 CATASTROPHE WAITRESS starting to show its stuff:
FFO from CUPID'S COWBOY. I'm not sure this one's special enough to stick around. It's been here three years and these are the first blooms. Debra, don't you grow this one?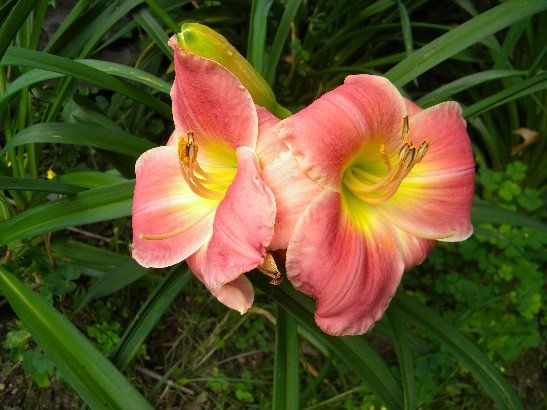 SELF DETERMINATION has smaller flowers but tons of them: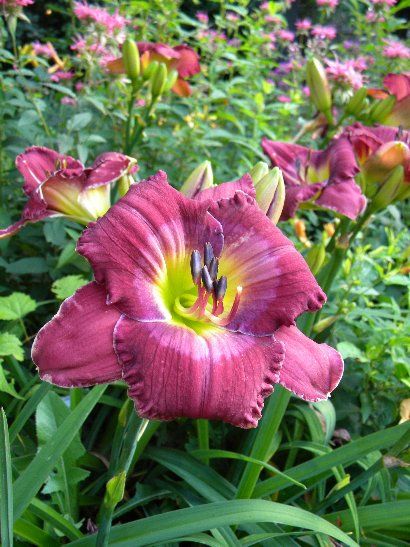 CLOWN'S CABARET is always a pretty flower but blooms way too short here: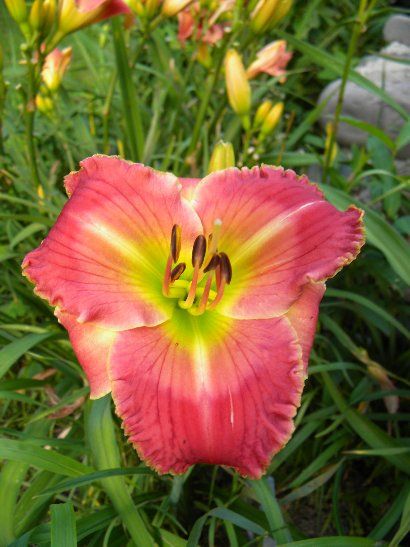 JOSETTE LISE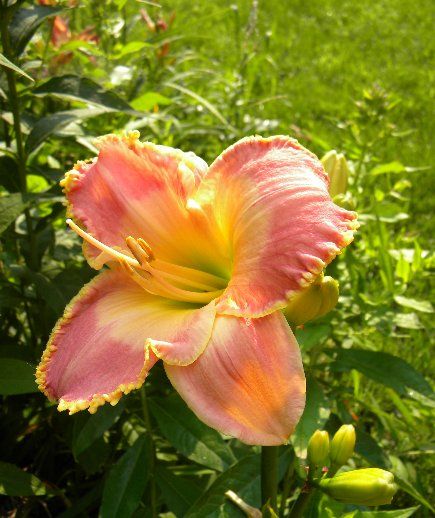 UNCERTAINTY PRINCIPLE. The dark blob in the center of the flower is another tree frog buddy.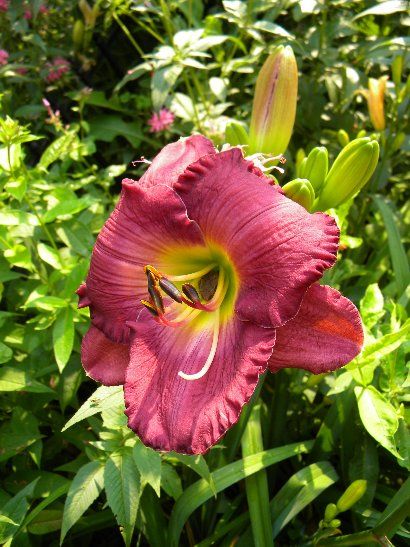 Chris